How do I achieve best resutls for my stained clothes?
Last modified :
Mar 07. 2018
Here are some tips to get the best results using your washing machine. 
Check the dirt, lint and soil on clothes: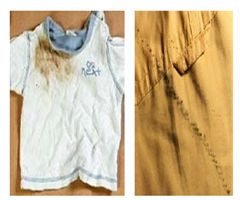 ●    If clothing is heavily soiled, add an extra rinse to the wash cycle. 
●    Brush heavily-soiled clothes before washing.  

Check detergent quantity: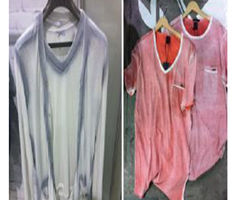 ●    Use appropriate quantity of detergent to reduce suds that can re-deposit soil and lint on clothing.  

Check Water Hardness :           
●    For excellent result, soft water is recommended.
●    Avoid using excessive amount of fabric softener.
●    Do not use detergent, bleach or starch into the softener inlet.
●    Do not leave the softener in the dispenser for a long time.

Check Grease spot on clothes:
●    After washing extremely dirty items, clean the washer completely.     
Check the laundry:
●    Always remove wet clothes promptly.

Check the tub cleaning:
●    Always clean your washer thoroughly. 
●    Check overloading: 
Did not find what you're looking for? We're here to help.
Call
For all Mobile device enquiries
1300 425 299
1300 GALAXY

24 hours / 7 days a week
Toll Free in Australia
For all other product enquiries
1300 362 603

24 hours / 7 days a week
Toll Free in Australia
From overseas
+612 8293 5712

24 hours / 7 days a week
Face-to-Face Support

In-Store Support
Create a booking to see one of our friendly Samsung staff members at one of our Samsung Retail Stores.
Contact Us