White/Black Stain on Clothes after Wash.
Last modified :
Sep 17. 2019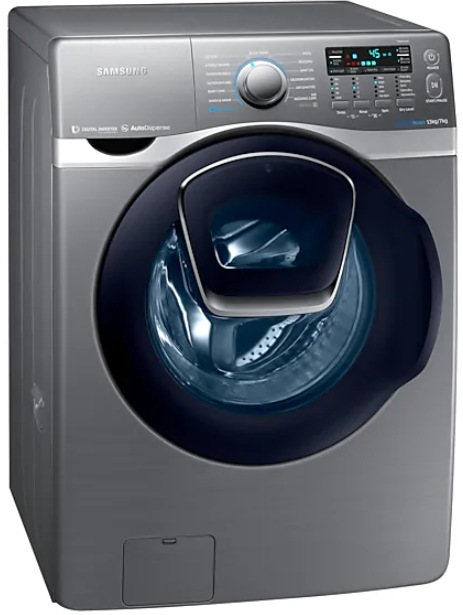 There is nothing worse than washing a top and finding a white or black stain when you go to put it on. If this is something you have come across, there is a way of stopping this from happening.
Due to the detergent and the quality of thickness in your fabric softener, it may not dissolve properly in cold water, making it harder for the water to drain and causing a build-up on the outside of the drum. Over time, this build-up will start to break away from the drum and could get onto your clothes after the washing cycle has finished.
You are able to run a cycle using warm or hot water to dissolve the fabric softener and detergent. It is recommended to use good quality fabric softener and constantly dilute the fabric softener with water before adding it to the detergent dispenser.
Here are some troubleshooting tips if you continue experiencing this problem.
Perform a drum clean cycle and run another cycle to check if the issue is resolved.
Run three wash cycles with an empty washing machine, select the hot temperature water and add half a cup of distilled white vinegar or some Bicarb Soda or Epsom salts to the tub for each cycle.
You may also use a chemical descaler such as Scalex for intensive cleaning and run another cycle to check if the issue has been resolved.


If you require more information, please consult the user manual from our Manuals & Downloads page. Otherwise, please get in touch with our Samsung Care Australia experts on 1300 362 603 (Toll Free in Australia) or contact our Live Chat Australia team.
Did not find what you're looking for? We're here to help.
Call
For all Mobile device enquiries
1300 425 299
1300 GALAXY

24 hours / 7 days a week
Toll Free in Australia
For all other product enquiries
1300 362 603

24 hours / 7 days a week
Toll Free in Australia
From overseas
+612 8293 5712

24 hours / 7 days a week
Face-to-Face Support

In-Store Support
Create a booking to see one of our friendly Samsung staff members at one of our Samsung Retail Stores.
Contact Us