Using 1-Click Music Shift
Last Update date :
Oct 14. 2020
Keep the music going when seamlessly switching between devices, all with a single tap. With 1-Click Music Shift you can be listening to music from your phone and easily switch to listening from your Samsung TV or Family Hub fridge. Simply follow the below guide to learn how to setup 1-Click Music Shift on your Galaxy device and Samsung TV or Family Hub fridge.
Please Note: This guide is designed for Australian variant Galaxy devices, if you have an international device and require further support click here to get in touch with your Samsung subsidiary. Screenshots were captured from a Galaxy S10 operating on Android OS Version 10.0 (Q), settings and steps available may vary depending on your Galaxy device and software version.
Prior to following the below steps ensure that you have installed and signed into your Spotify Account on your Galaxy phone, Connected your compatible TV or Family Hub Fridge via SmartThings and both your TV or fridge and phone are connected to a Wi-Fi Network or Mobile Data. 

Compatibility of features is limited to Samsung Smart TVs launched since 2018 and Family Hub launched since 2017, version 4.0. These compatibility features may vary by product and country.
1
Play a song through Spotify on your Galaxy Phone when you are out and about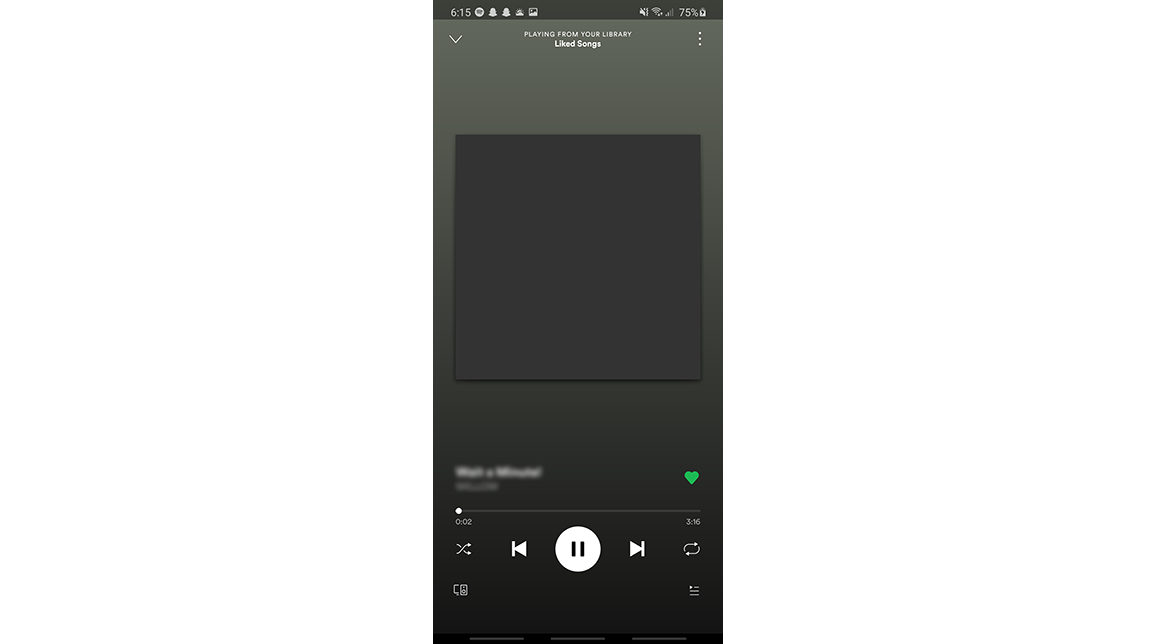 2
When you head home, a popup message should appear on your screen to keep playing on your detected Samsung TV or fridge , simply tap on Play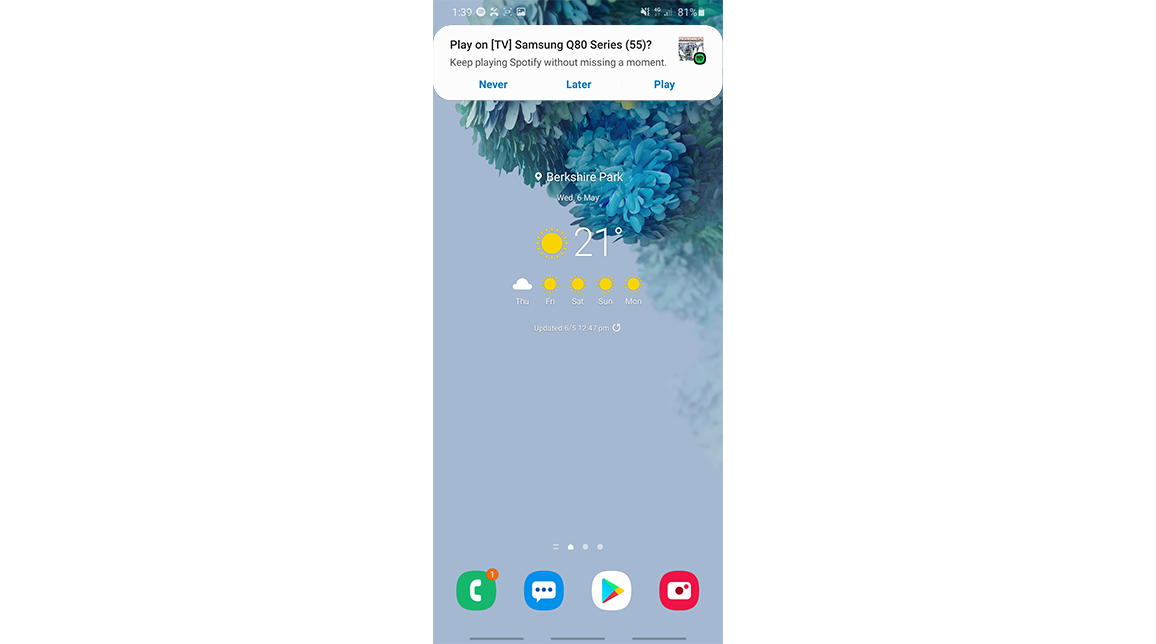 3
Select your Samsung TV to connect, once connected your Samsung TV will start playing your Spotify Music