About the Smart Manager feature
Last modified :
May 05. 2020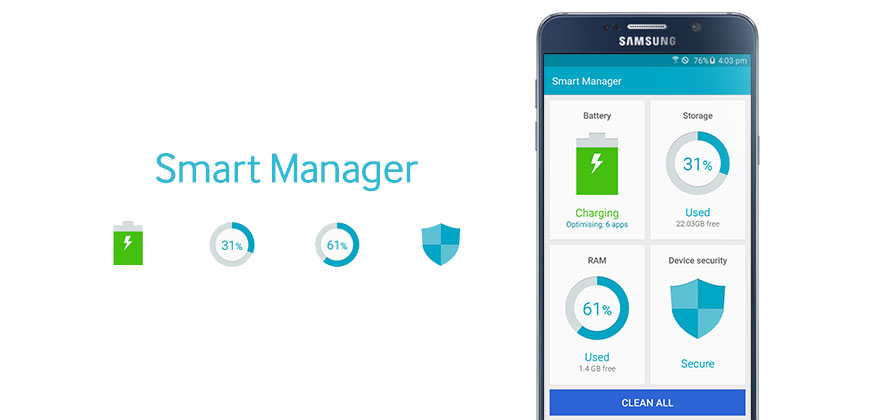 The Smart Manager provides an overview of the status of your device's Battery, Storage, RAM, and System Security. By selecting a feature, you can check or optimise status by item.
 
To use the Smart Manager on your phone, follow these steps:
Note: Smart Manager is only available Android OS Version 5.0.1 (Lollipop) to Android OS Version 6.0 (Marshmallow).
1
In the Apps menu, tap on Smart Manager.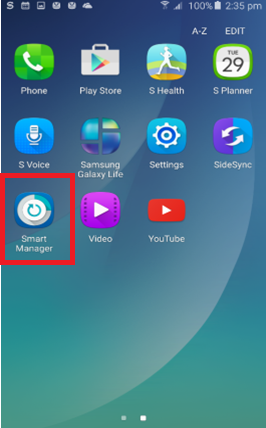 2
Select a feature you want to check (i.e., Battery, Storage, RAM, Device Security).
You can check or optimize status by item.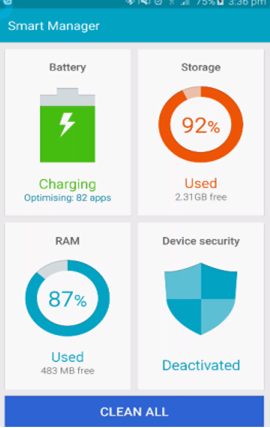 Battery
 
If you select Battery, you can check the Estimated usage time remaining.
The Estimated usage time remaining may vary depending on your device settings, surrounding environment, usage pattern, and actual device usage.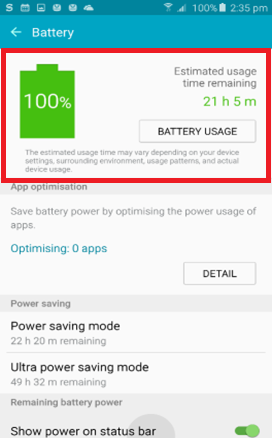 If your device is low on battery, you can activate Power saving mode or Ultra power saving mode.
These features will optimise your device settings to extend the battery life.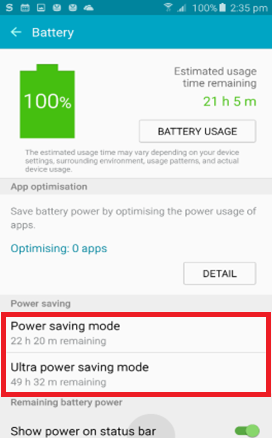 Smart Manager will detect apps which consume an excessive amount of battery.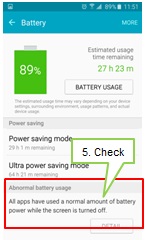 If you tap on Battery Usage, you will be able to view what settings or apps have been using the battery.
These items will be displayed in a percentage format from the highest consumption of the battery to the lowest.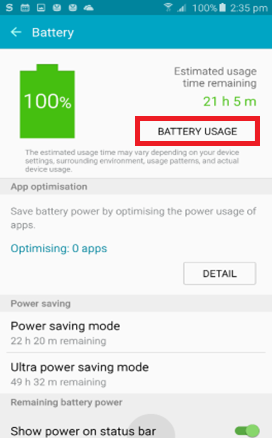 Tap on a process to view in detail. In the Use details page, you may opt to adjust the power usage.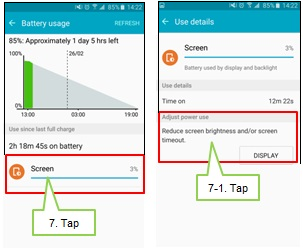 Storage
 
To check the memory status, tap the Storage menu.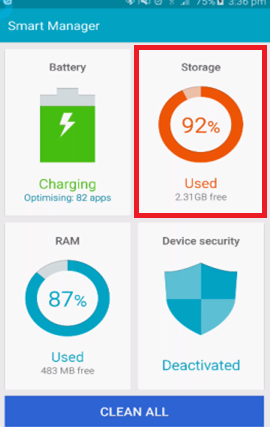 You can view the device's memory usage.
Smart Manager will calculate how much space is being used on your device per category.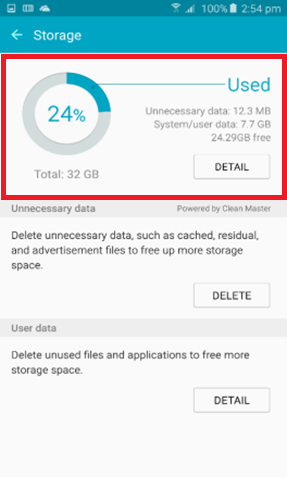 Deleting unnecessary data, such as cached, residual, and advertisement files, will increase the performance of your device.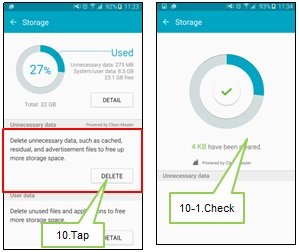 You can also delete unused files and uninstall applications.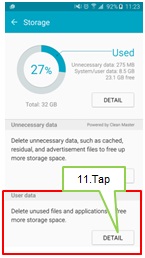 The User data page allows the user to delete by category, such as Images, Videos, Audio and Applications.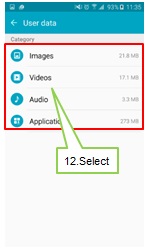 RAM
 
This feature allows the user to view each process using the RAM on your device.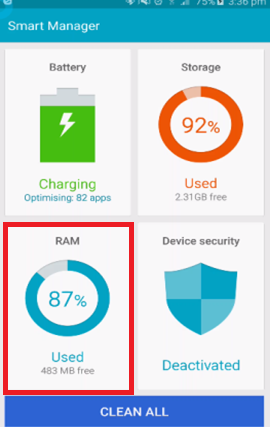 You can view the RAM usage. The items displayed are all the applications and processes running in the background.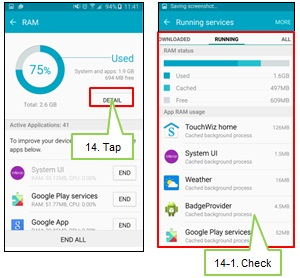 Tap on End to close background apps / process to reduce the RAM usage.
Shutting down a process will also increase performance on your device.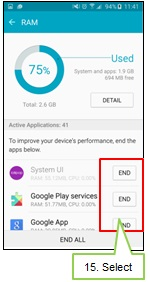 Device Security
 
To check the security status on your device, tap on the Device security menu.
This feature scans your device for malware and blocks phishing attacks from malicious websites.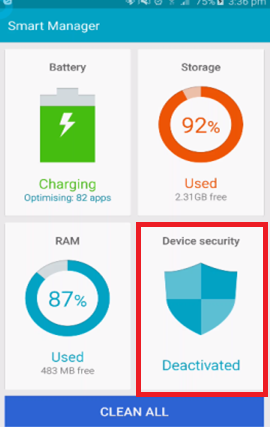 To scan your device manually, tap on Scan Device.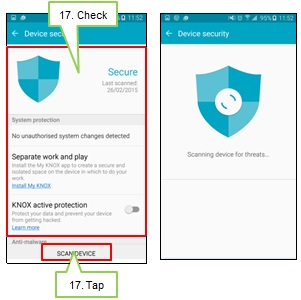 Tapping on Clean All button, you can also automatically optimise your device with the tap of your finger.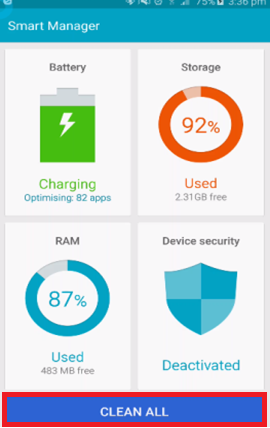 Did not find what you're looking for? We're here to help.
Call
1300 362 603
8am-8pm / Monday to Friday
For general enquires and technical support relating to all Samsung products : CLICK HERE
For all Printer related inquiries, please
click here
or visit
https://www.support.hp.com
Please
click here
to view the latest news regarding the Samsung sale of Printer business to HP.
Contact Us