Control Music using Bixby Voice
Last Update date :
Oct 01. 2020
Use Bixby Voice to change songs, pause music and even adjust the volume without having to unlock your device. Simply follow the below guide to learn how to control your music using Bixby Voice.
Please Note: This guide is designed for Australian variant Galaxy devices, if you have an international device and require further support click here to get in touch to get in touch with your Samsung subsidiary. Screenshots were captured from a Galaxy S20+ operating on Android OS Version 10.0 (Q), settigs and steps may vary depending on your Galaxy device and software version.
Prior to following the below steps ensure that you have already set up Bixby Voice, have a strong internet connection - either using Wi-Fi network or your Mobile data and you already playing music from your designated music streaming application.
1
Activate Bixby by pressing the Side Key or by saying "Hi Bixby..."
2
Stop playing music say "Pause music"
3
To change songs simply say "Hi Bixby, Next Song"
4
To start playing the previous song say "Hi Bixby, Previous song."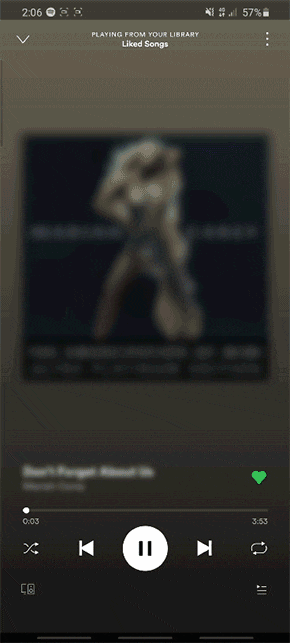 5
To adjust the volume simply tell Bixby to turn up or down music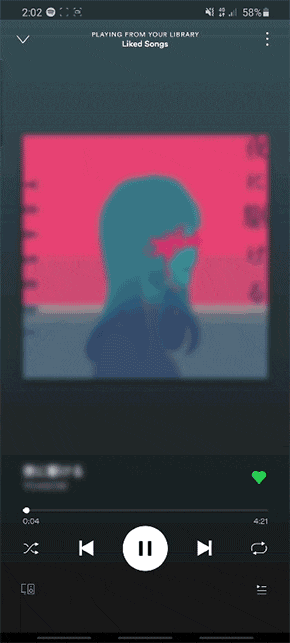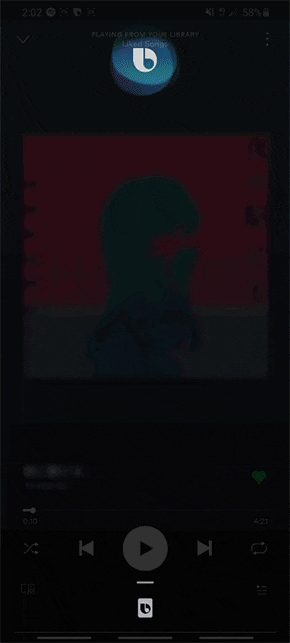 DOES BIXBY VOICE ACCESS OR COLLECT INFORMATION ABOUT MY LOCATION?

When you ask a question or issue a request, Bixby Voice accesses location information obtained from your device if 'Location' is turned on in your device settings, and will use that location information as necessary to answer a question you ask or respond to a request you make (e.g. if you ask "How's the weather today?", Bixby Voice will use your location data to figure out the correct weather information to provide to you). However, Bixby Voice will not be able to access your location data if you have turned 'Location' off in your device settings.