Corrupted File in Gallery
Last Update date :
Oct 20. 2020
Unfortunately there is not much you can do to recover corrupted files in your Gallery, there are many different causes of photos and videos becoming corrupted files - this could include a corrupted SD Card, download status was interrupted and download was unable to be complete. There are a few tips to try to resolve this issue, follow the below guide for more information.
Please Note: Screenshots were captured from a Galaxy Note10 operating on Android OS Version 9.0 (Pie), settings and steps may vary depending on your Galaxy device and Android OS Version.
If you are using an SD Card, you will first need to confirm that the photos that are becoming corrupted are saved on your SD Card. To check this, head into your Gallery > select the corrupted file > tap on details > view the Path. If the Path includes /SD Card/ then you can confirm that the image is saved in your SD Card.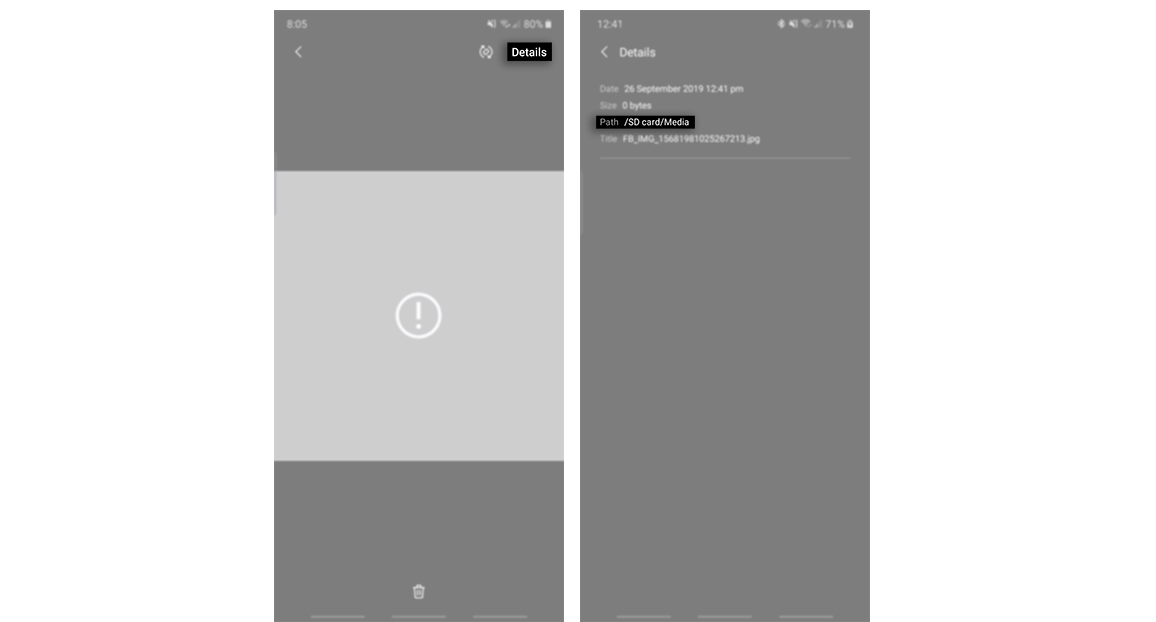 Downloading from an Internet Browser
If you are downloading media files online, it is also possible for the download to be interupted and not successfully complete the download. This can also lead to images or videos becoming corrupted in your Gallery. When downloading content online, ensure you are connected to a strong network connection either a Wi-Fi Connection or using your Mobile Data. If you are using your Mobile Data to download content online, ensure you haven't set a Data Limit. 
1
Head into your Settings > Connections
2
Select Data Usage
3
Tap on Billing cycle and data warning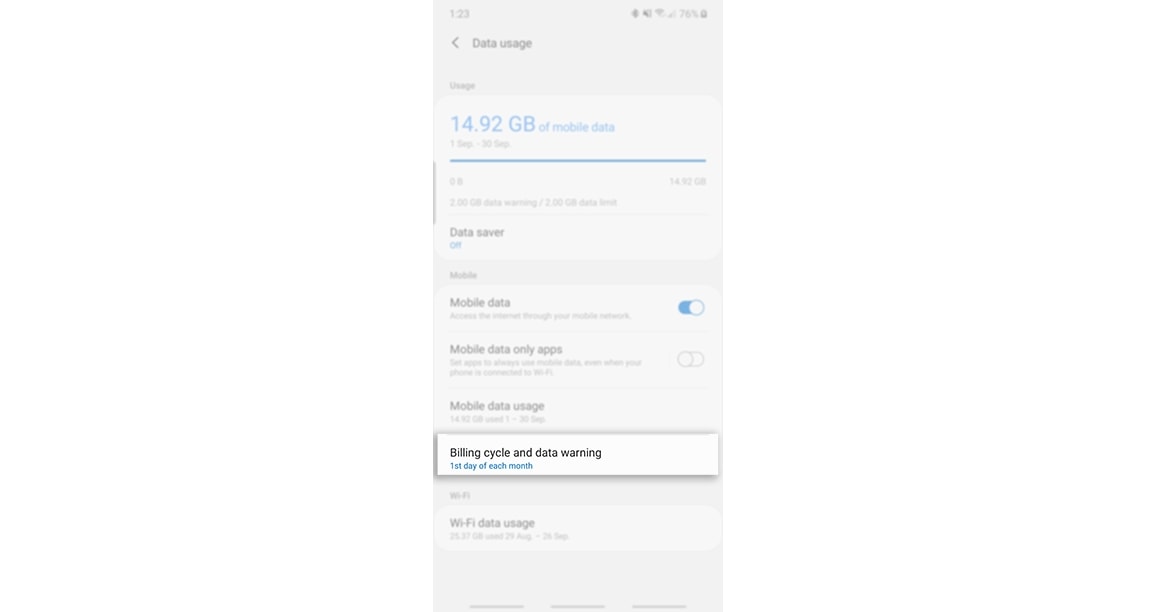 4
Toggle off Set data limit
Once you have disabled this setting, you can try redownloading the file again to see if this was the cause of the corrupted file in your Gallery. If this setting wasn't enabled there are a few other steps to check before reaching out to our Support Team.
Please Note: If you are downloading files online and you are constantly finding corrupted images or videos in your Gallery, this could be caused by the file no longer being available on that site, the website itself may be down, or the internet browser you are using may need to be updated.
It is important to run the latest software on your Galaxy device whether that includes updating your Android OS Software or the Camera and Gallery apps. If you haven't updated your software in a while, connect to an internet connection and see if there is an update waiting in your system settings. Need help updating your Galaxy device? Check out our page Check for Software updates on Samsung Phones or if you want to check for an app update in your App settings head into the Camera and Gallery apps > Settings > About Camera/Gallery > the application will the locate any possible updates. If there are no updates available, the application will advise you that the latest app version is already installed.