Customising the Air Actions on the Galaxy Tab S7 & Note20
Last Update date :
Oct 20. 2020
Want to be able to quickly launch a certain application or function from your S Pen? With Air Actions you can choose from a range of actions to either  go back to step, launch the recently used apps page or even launch applications like Camera, Messages or Magnify. Follow the below guide for more information on customising your Air Actions on your Galaxy Tab S7 or Galaxy Note20.
Please Note: This guide is designed for Australian variant Galaxy devices, if you have an international device and require further support click here to get in touch with your Samsung subsidiary.
1
Launch your Settings > Advanced Features
2
Select S Pen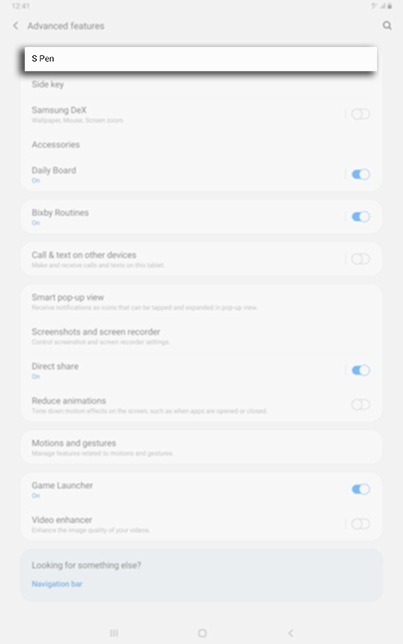 3
Tap on Air Actions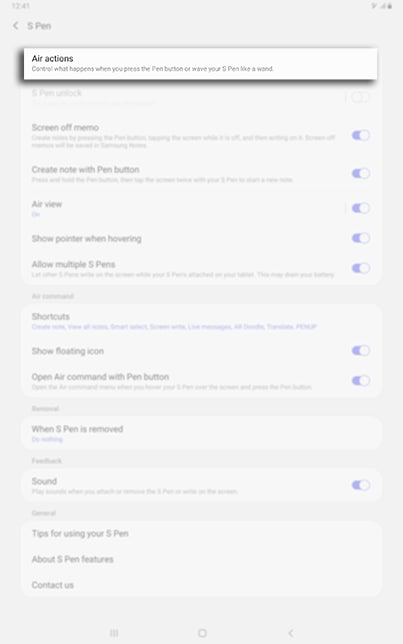 4
Choose an action to customise
5
Select between a Navigation setting, S Pen feature, Suggested apps or All apps for your selected action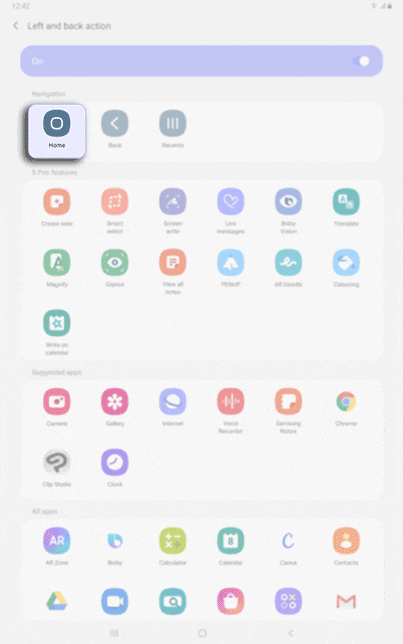 6
To perform the function Press and hold the S Pen button and replicate the action. If the action has been performed correctly you will be able to see

icon displayed on the screen.
 Depending on the function you have selected, you will either go back a step, head back to your home screen or launch an application.