Gear 360 (2017): Action Director installation guide
Last Update date :
Sep 30. 2020
1
Download and install the Gear 360 action director from the Samsung Website
2
Once installed, open the Gear 360 Action Director software on your PC.

Click on Check the serial number for your Gear 360 and follow the prompts.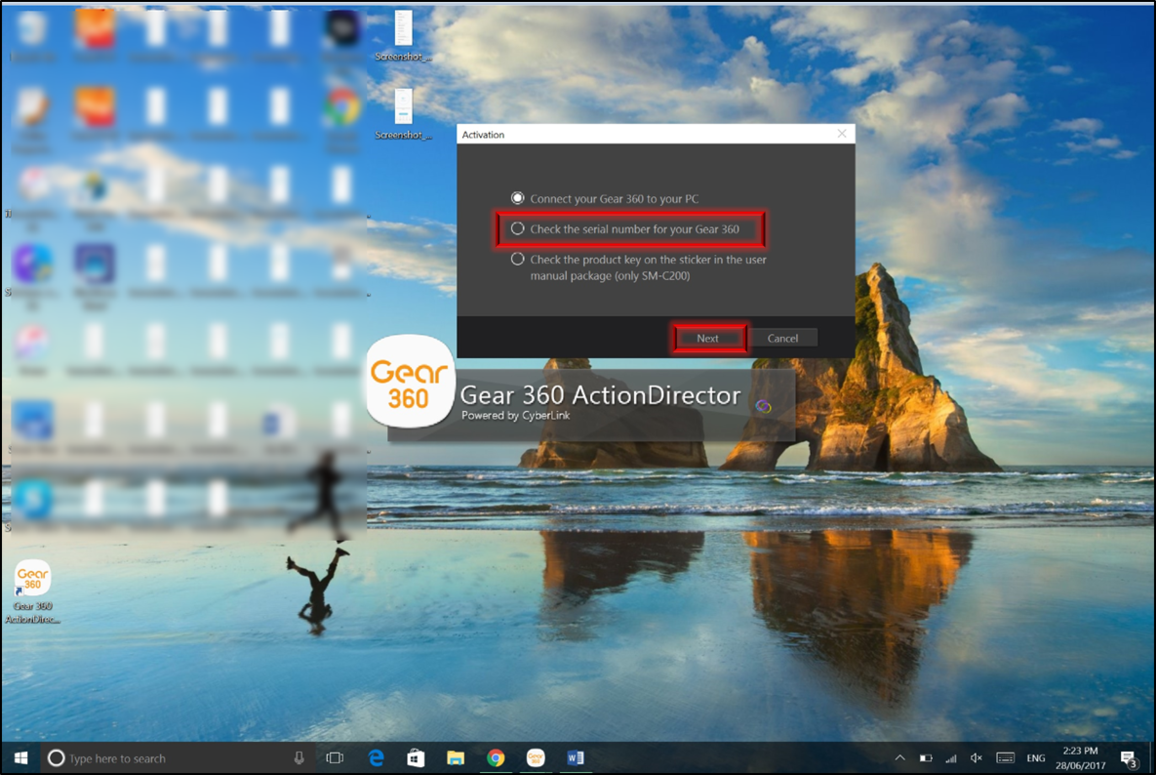 3
Once you have your Serial Number ready, click on Next to proceed.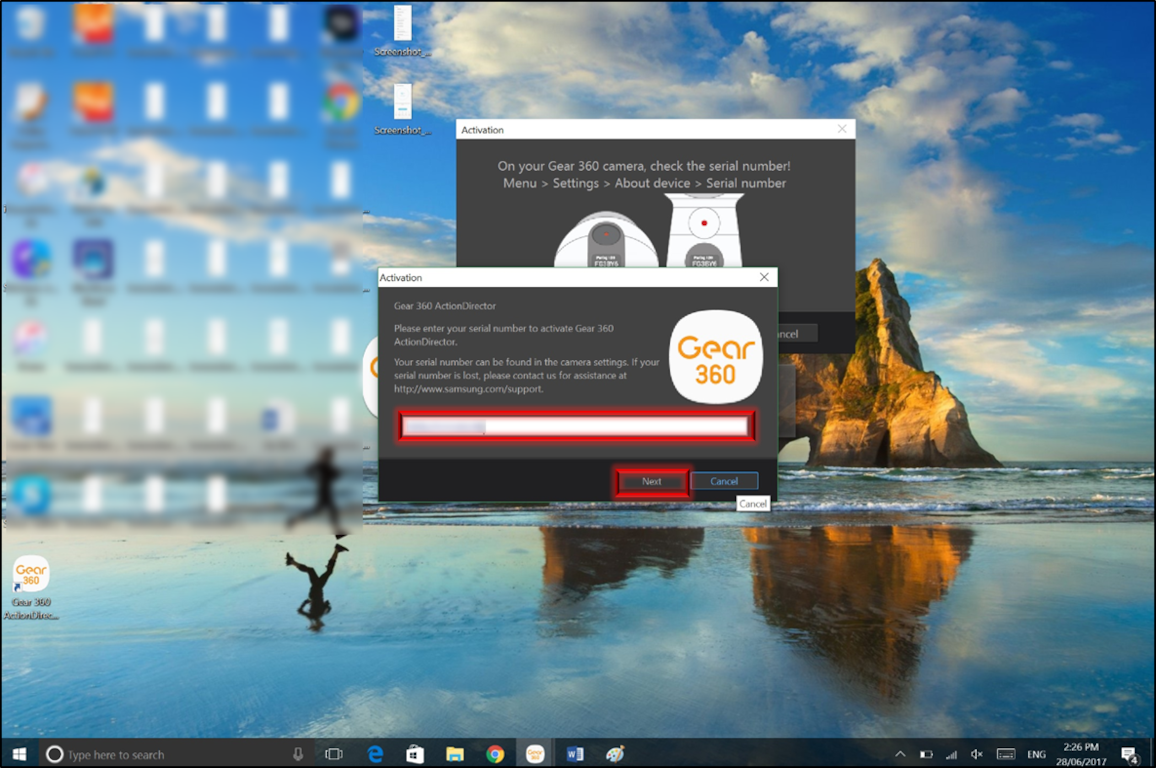 4
Input the Serial Number of your Gear 360 into the prescribed field and then click on Next.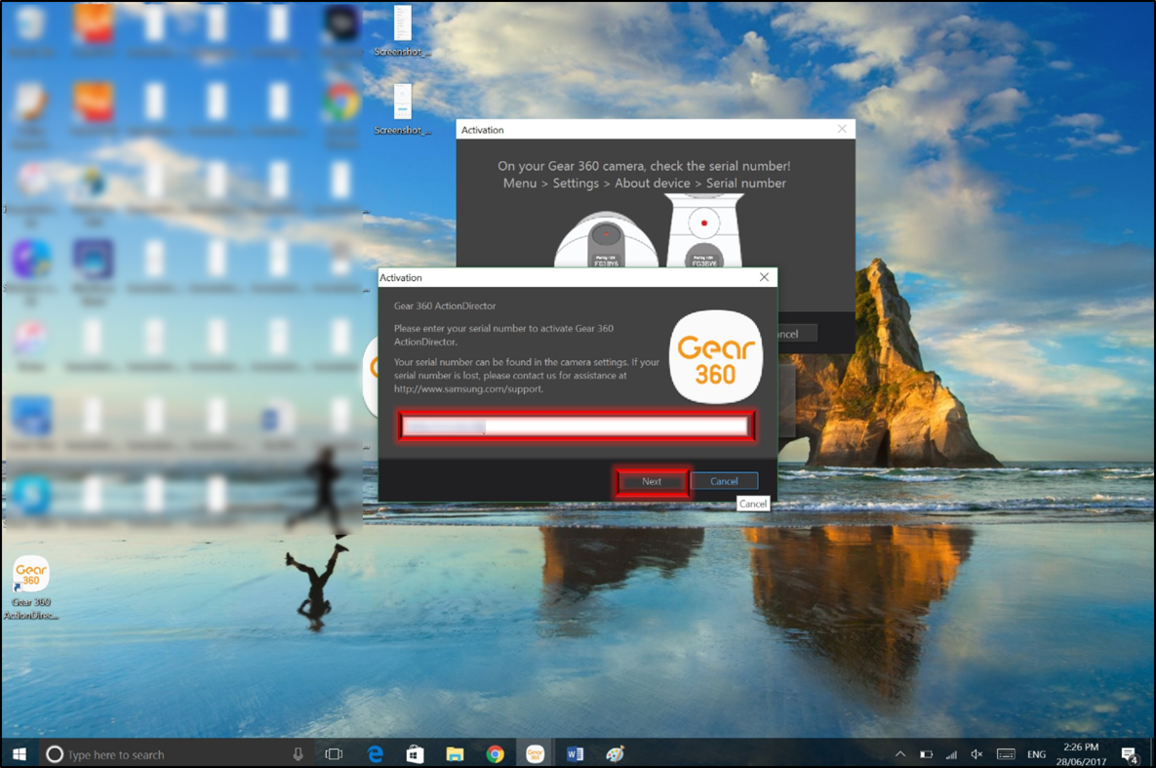 5
Once the activation process has been completed, click on Next to proceed.

6
Select one of the options from the on-screen prompts to finalise the installation process.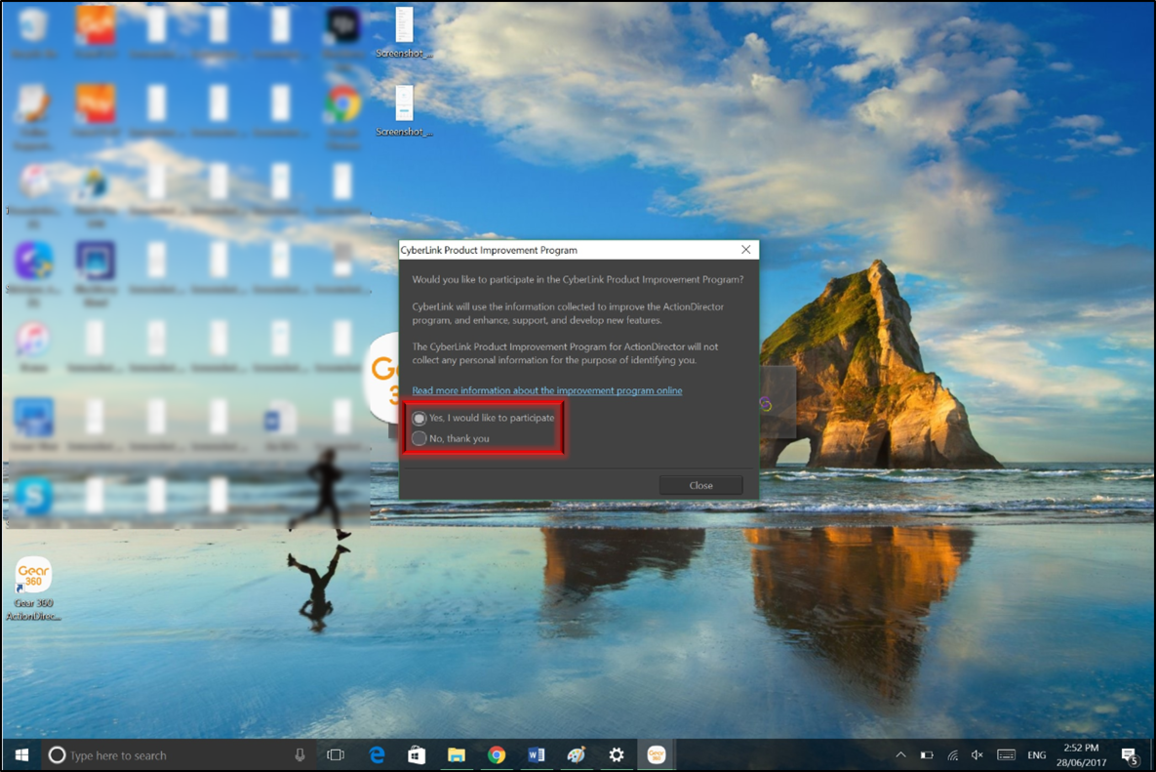 7
Action Director is now ready to be used.