How do I set up the IRIS Scanner?
Last modified :
Mar 26. 2018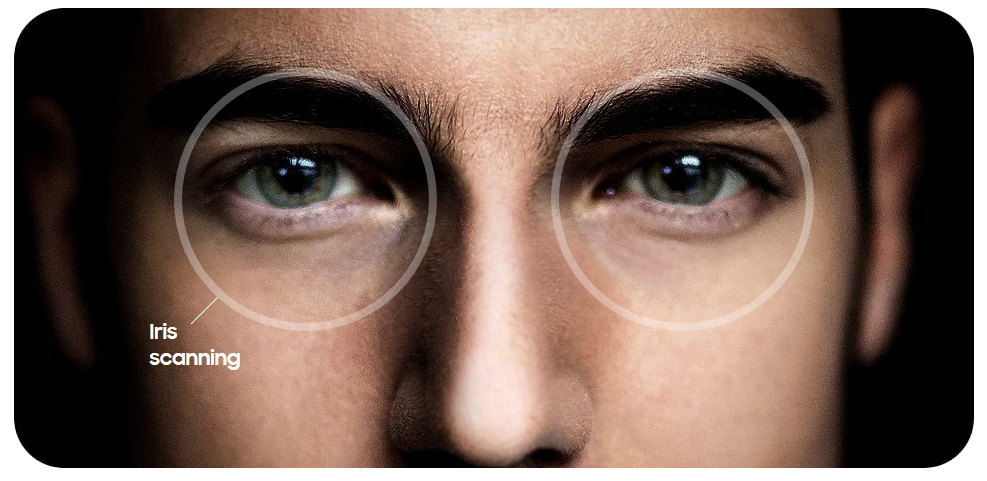 What is the IRIS scanner?
The IRIS scanner brings security to another level for your Samsung Galaxy smartphones.
 
The patterns in your irises are incredibly complex and are virtually impossible to replicate, meaning iris authentication is one of the safest ways to keep your phone locked and the contents private.

Please Note: The IRIS scanner is supported only on the Samsung Galaxy S8, S9 and Note8 series.
● Hold your device about 25-35 cm away from your face with the screen facing towards you. Position your eyes in the circles shown on the screen.

 
● Wearing glasses or contacts when unlocking your device or verifying your identity may cause the device to have difficulty recognising your irises.
 
● Keep your eyes open and look at the top of the screen.
 
● IRIS recognition may not work properly in direct sunlight. For best results, perform this process indoors.
 
● Dirt and debris on the IRIS camera, LED sensor, or proximity sensor may cause the device to have difficulty recognising your irises.
 
How do I set up the IRIS Scanner?
1
Go to the Settings menu > Lock screen and security.

2
Tap on Iris Scanner.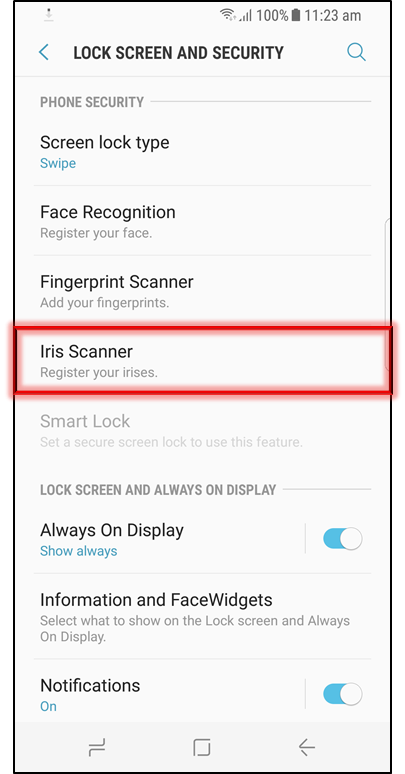 3
Tap Continue to set up iris security.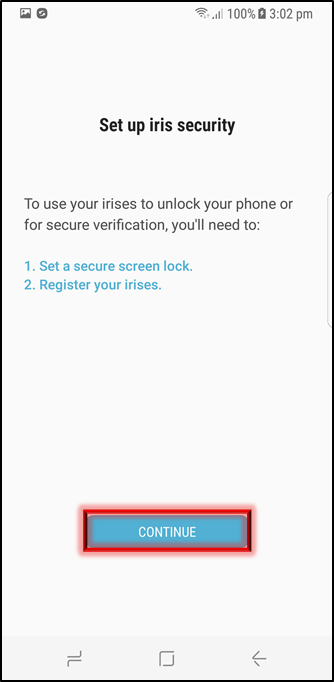 4
To use iris recognition securely, you need to set a Pattern, PIN, or password. Select one of the following options to proceed.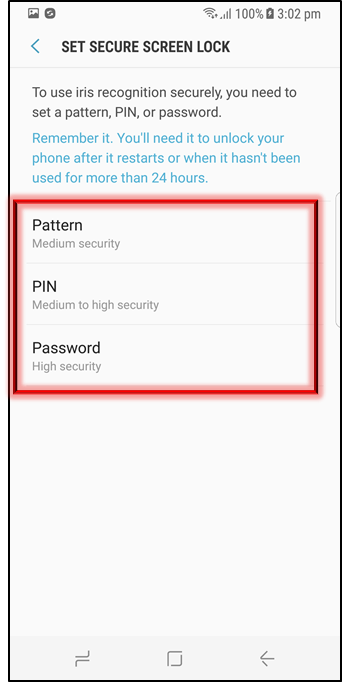 5
As an example, the Pattern lock screen method was selected. Set Pattern then tap on Continue. Re-enter the same pattern and then tap on Confirm.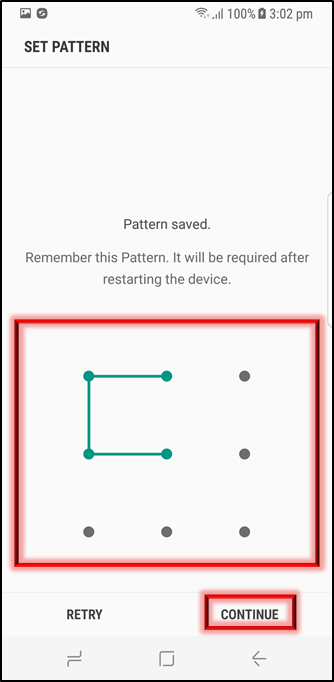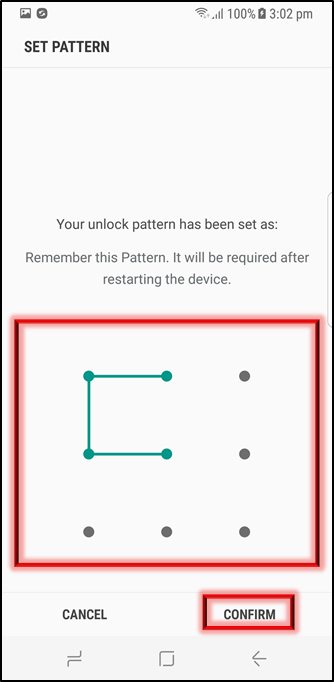 6
Read the Disclaimer and then tap on OK to proceed.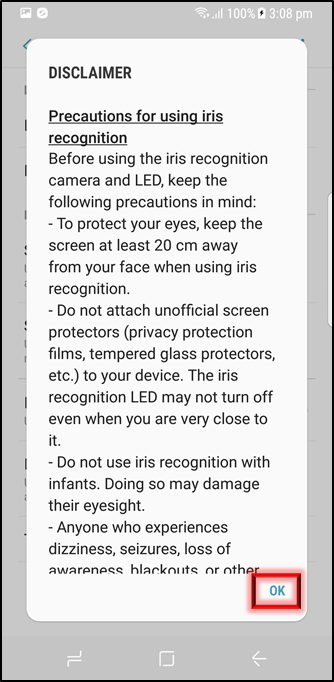 7
You can choose to register only 1 iris, or tap on Continue to register both Irises.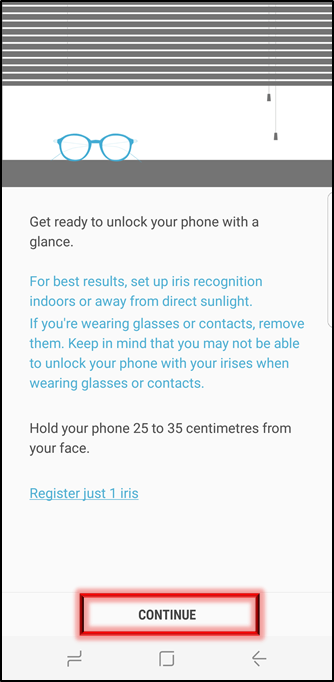 8
Follow the on screen prompts to register your irises.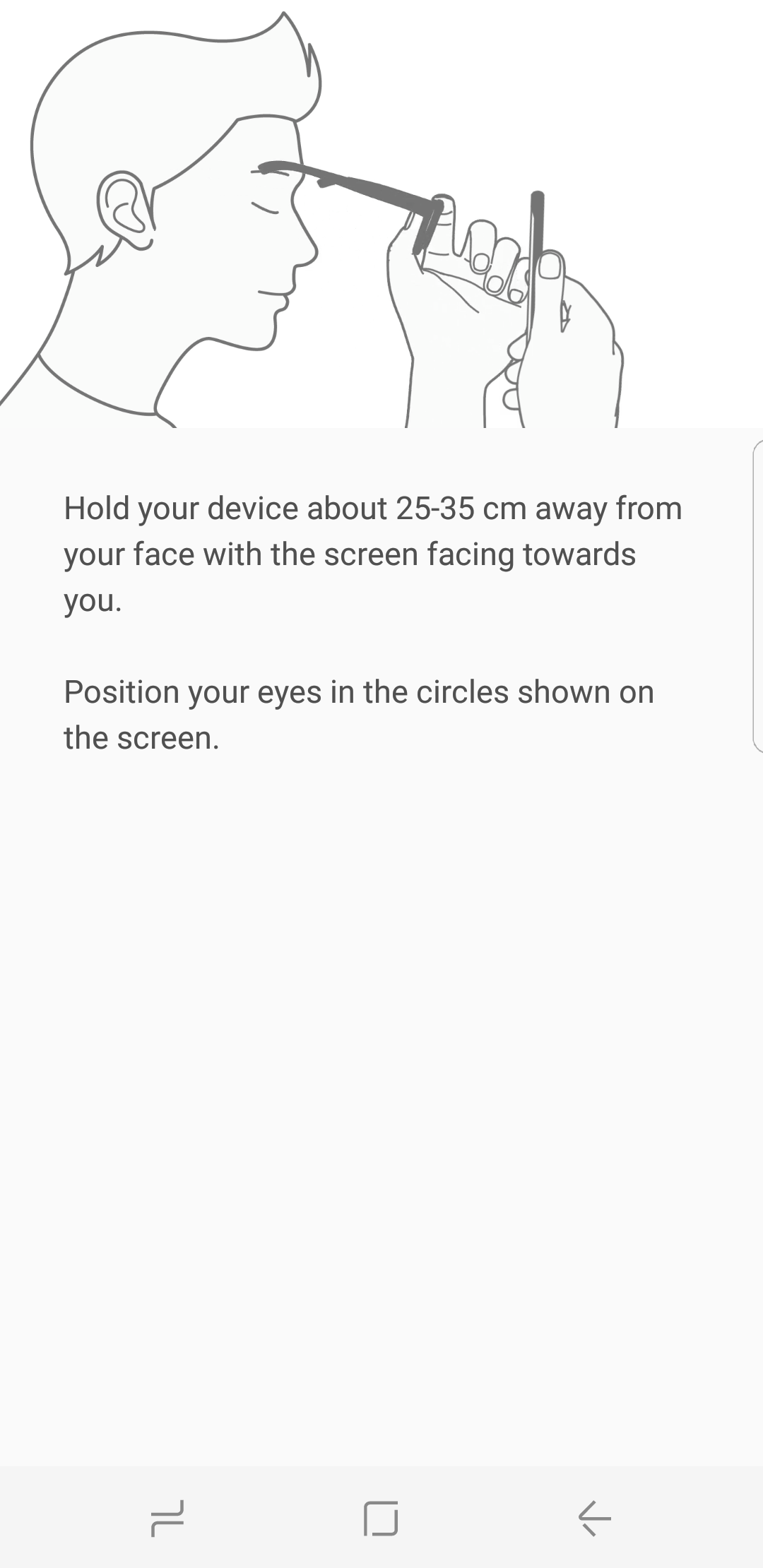 9
Once the Iris registration is 100% complete, the screen will display Success. Tips on how to use the Iris scanner efficiently will now be displayed.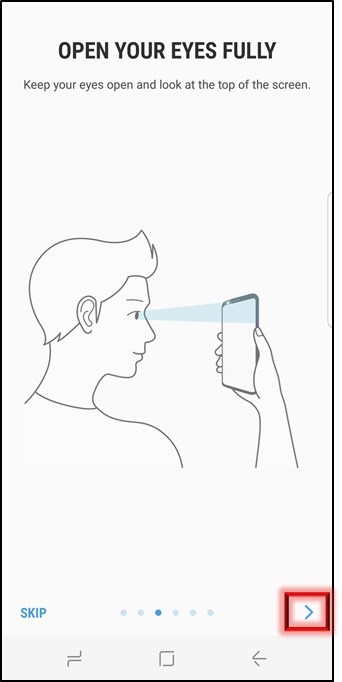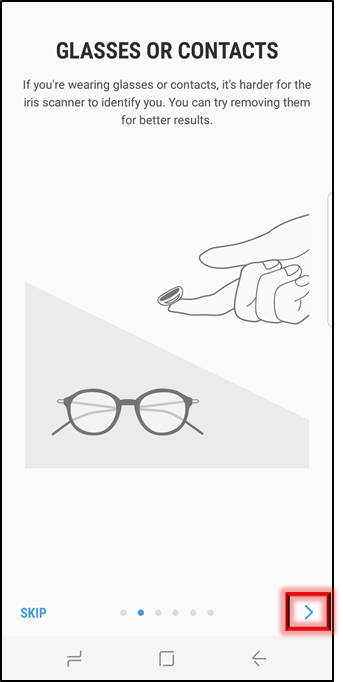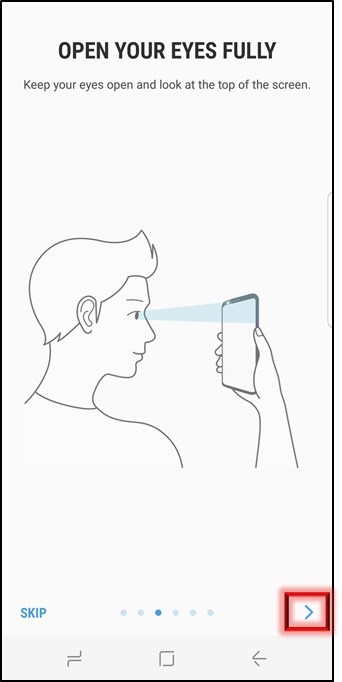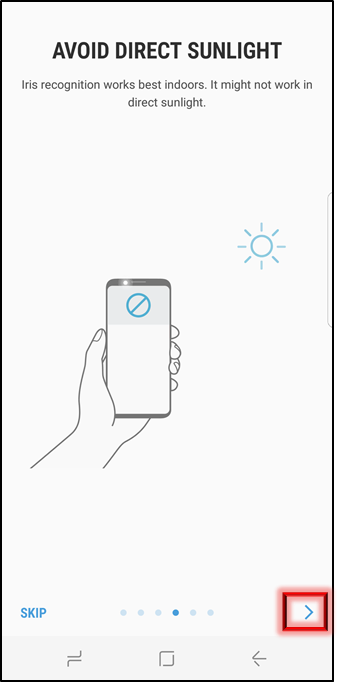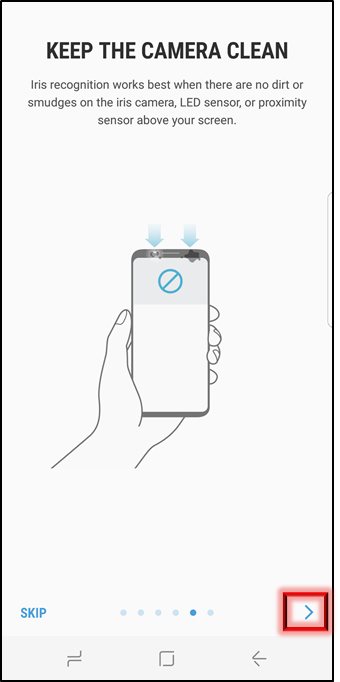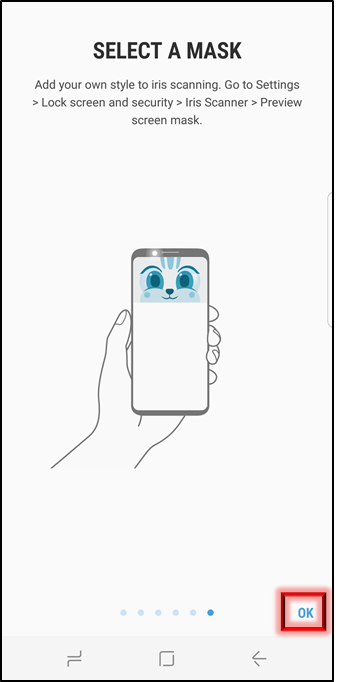 10
Your Iris data has now been registered. Tap on Done to complete the setup.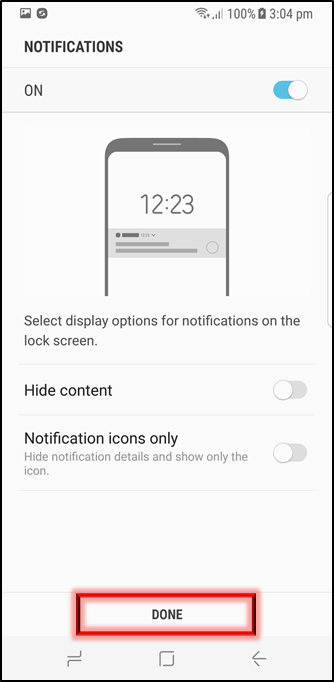 Did not find what you're looking for? We're here to help.
Online
Chat with us
Live Chat Support with a Samsung product expert.

We'll respond within 24 hours of your request.

Face-to-Face Support

In-Store Support
Create a booking to see one of our friendly Samsung staff members at one of our Samsung Retail Stores.
Contact Us