Why can't I make or receive phone calls?
Last modified :
May 21. 2018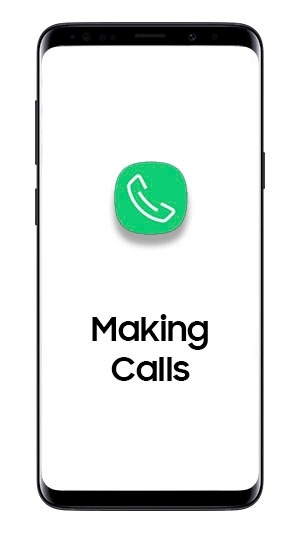 If you cannot make or receive any phone calls, please follow the steps below: 
1
Auto-reject list: Check the Auto-reject list to ensure that there are no numbers currently set to auto-reject. If the number is not in the list, please proceed to the next step.
2
Safe Mode: Start your device in Safe mode and check to see if you can make or receive phone calls. If your device is able to make and receive phone calls in Safe mode, this states that there may be 3rd party apps interfering with the network connection of your device. If the issue persists, please proceed to the next step.
3
Apps: Disable any apps installed on your device that may have features for blocking or rejecting calls.
4
Network Service Provider: There may be issues with the network or possible scheduled maintenance happening in your area. Contact your service provider to see if there are any issues with your service. If your service provider confirms that your service is stable, please proceed to the next step.
5
Flight Mode: If Flight mode has been enabled, you will not be able to receive or make phone calls, send or receive text messages or access your mobile data. This is because Flight mode restricts all network connections to your mobile device to avoid any interference with sensitive equipment. If Flight mode is disabled and the issue persists, please proceed to the next step.
6
Different contact: Please ensure that it is not just a specific contact that you cannot make a phone call to.
7
SIM Card: Power off your device, and then remove the SIM card. If your SIM card is dirty, please gently clean it with a dry cloth. Carefully check to see if there are any scratches, or any damage to your SIM card. If your SIM card has been damaged, contact your Service provider for a replacement SIM card if required.
8
Factory Data Reset: If you have actioned all the steps above, and you are still experiencing issues, please perform a Factory Data Reset on your mobile device. Click here to view a detailed guide to learn how.
Did not find what you're looking for? We're here to help.
Online
Chat with us
Live Chat Support with a Samsung product expert.

We'll respond within 24 hours of your request.

Face-to-Face Support

In-Store Support
Create a booking to see one of our friendly Samsung staff members at one of our Samsung Retail Stores.
Contact Us