Samsung Phone won't load certain websites
Last modified :
Sep 27. 2019
If you're having trouble accessing a certain webpage on your phone or tablet, see the following troubleshooting steps:
Before you get started:
Please make sure you have an active internet connection. Check out the pages on How to enable Mobile Data on my phone or tablet or How to connect to a Wi-Fi network on a mobile device if you're not sure your device is connected to the internet. 

Test to see if you can access the webpage on another device or PC, and if possible, another Wi-Fi network to rule out a problem with the page itself.
If you're connected to a public or work Wi-Fi network - check to see that the webpage is allowed on that network (for example most workplaces block Facebook and YouTube)
If you are typing up the URL in the search bar, ensure you are using the correct characters and there are no spaces between each character. If the website is not typed up correctly you may be redirected to a 404 error page.
Potentially the actual website may be down and you will need to wait it out until that particular website is back up and running.
Please Note: If your device can access the webpage on Mobile Data, but not Wi-Fi, please contact your Internet Service Provider to troubleshoot your Wi-Fi router and connection.
Troubleshooting steps to resolve webpages not loading:
1
Restart your Samsung Device by holding down the Power button and then tapping on Restart. If your device is frozen and the touch screen is not responding, you can force restart by holding down the Power button and the Volume Down key simultaneously for 7 seconds.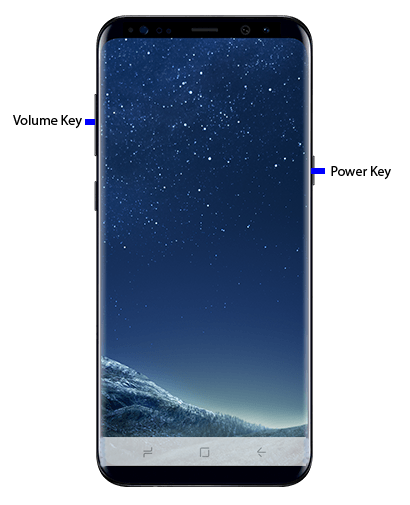 3
Try using a different internet browsing application like Chrome or Samsung Internet. You can download these applications directly from the Google PlayStore.
4
Check to see if you have set a Data Limit. If you have enabled this setting and your reach a specific data limit, your mobile data will automatically be turned off. To check or disable this settings head into your Settings > Connections > Data Usage > Billing cycle and data warning > toggle off Set data limit.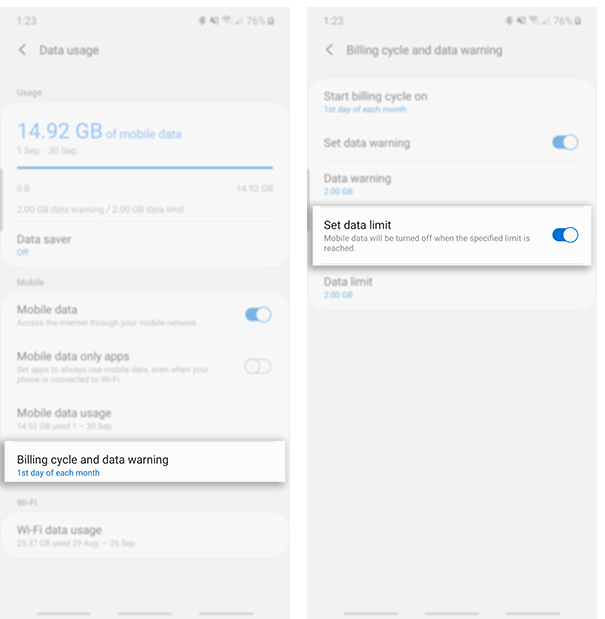 5
Power on device in Safe Mode.
To boot your device into Safe Mode, follow the steps on our page How to boot into Safe Mode
While your device is in Safe Mode, try navigating to the website to see if the issue is still there. If the website successfully loads, this may imply that there is a 3rd party application causing interference with the software of your device. You can try to Uninstall any recently installed apps to try to rectify the problem.
If the website is still unloadable in Safe Mode, please proceed to the next step.
6
Check out our guide clearing Cache Partition as clearing the partition removes any temporary files, logs and data from various apps and the Operating System of the device.
If you have followed all of these steps and can't resolve the problem, please contact Samsung Australia Live Chat or call 1300 425 299 (Toll Free in Australia) for further assistance.
Did not find what you're looking for? We're here to help.
Call
For all Mobile device enquiries
1300 425 299
1300 GALAXY

24 hours / 7 days a week
Toll Free in Australia
For all other product enquiries
1300 362 603

24 hours / 7 days a week
Toll Free in Australia
From overseas
+612 8293 5712

24 hours / 7 days a week
Face-to-Face Support

In-Store Support
Create a booking to see one of our friendly Samsung staff members at one of our Samsung Retail Stores.
Contact Us