How do I install Smart Tutor for remote support?
Last modified :
Jun 28. 2018
Are you having a problem with your phone or tablet? Need help setting it up, or just want to learn about a new feature?

Let our remote support experts help. The Smart Tutor app will connect you and your device remotely to one of our experts, who can securely access your device and provide the support you need. This is a free service, but it's best to run it on a Wifi network so you don't use up any mobile data! 

If you have at least the Android version 4.0.x (Ice Cream Sandwich) on your Galaxy device, you can find the Smart Tutor app in Google Play or Samsung Galaxy App Store and download and install them from there. 
For steps to install from the Google Play Store, please see below.
1
From the Homescreen, Open the Google Play Store
2
Tap in the white search bar at the top of the page to bring up the keyboard
3
Type Smart Tutor and select the Icon with the headset "Smart Tutor for SAMSUNG mobile"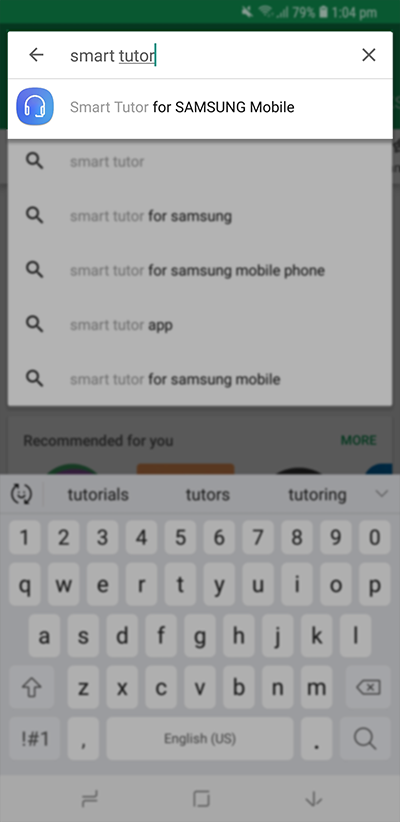 4
Select Install , wait for the download to complete, and then select Open
5
When Smart Tutor opens, Select OK at the bottom of the screen to get started
6
Smart Tutor needs certain permissions to run properly
Select Authority Mode at the bottom of the page and there will be several permissions to Allow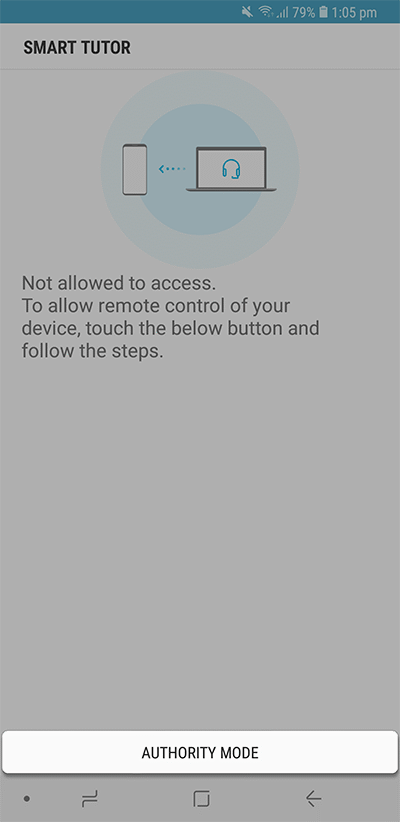 7
Make sure that the Country or Region at the top is Australia and agree to the terms and continue to be able to continue.
8
If you're already on the phone to one of our Samsung Care experts, you can cancel the call dialog.
Select call to have your device call through to our 24/7 Support line 1300 GALAXY (Toll Free)
9
Your Samsung Care Agent will provide a 6 digit code to enter in.
For security, each code only works one time, so there's no need to write it down.
When the numbers are entered in, select Done
10
Select Remote Control on the bottom right hand side to start your session
11
Smart Tutor will automatically open to your device Settings

Please Note: "Smart Tutor is Active" will display on the bottom left of the screen while the session is active  
12
Drag down from the top of the screen to access Smart Tutor in the Notification Panel
Select the notification to bring up Chat, Lock and Disconnect options to control the Smart Tutor app.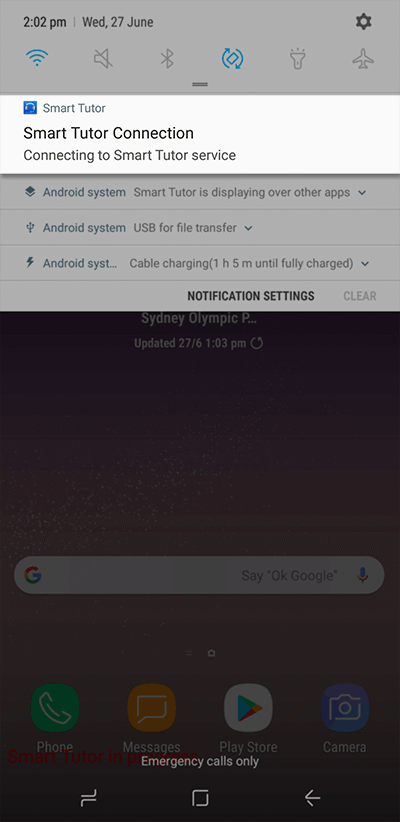 Did not find what you're looking for? We're here to help.
Call
For all Mobile device enquiries
1300 425 299
1300 GALAXY

24 hours / 7 days a week
Toll Free in Australia
For all other product enquiries
1300 362 603

24 hours / 7 days a week
Toll Free in Australia
From overseas
+612 8293 5712

24 hours / 7 days a week
Face-to-Face Support

In-Store Support
Create a booking to see one of our friendly Samsung staff members at one of our Samsung Retail Stores.
Contact Us