Using Hyperlapse on my Galaxy Phone
Last Update date :
Nov 23. 2020
Learn how to use and customise your Hyperlapse speed or enable Night Hyperlapse to capture amazing night videos on your Galaxyphone, follow the below guide for step-by-step instructions.
Please Note: This guide is designed for Australian variant Galaxy devices, settings and steps available may vary depending on country and region. If you have an international device and require further support click here to get in touch with your Samsung subsidiary. These settings are currently only available on Android OS Version 10.0 (Q).
1
Launch the

Camera app
2
Swipe through the camera modes and select MORE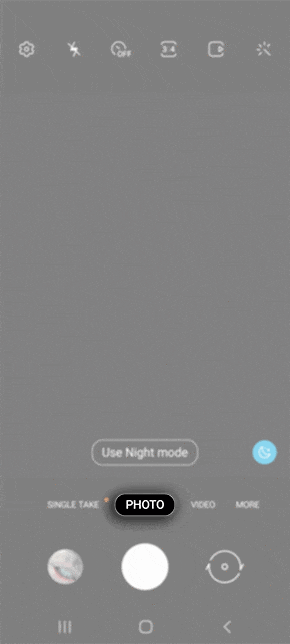 3
Select

Hyperlapse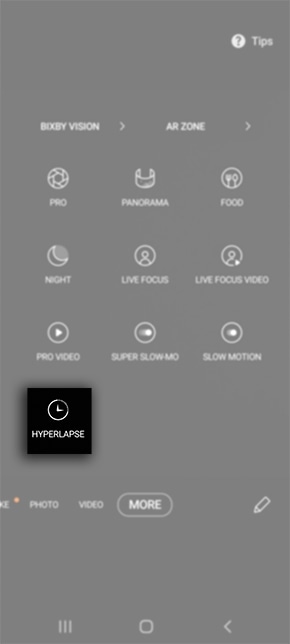 4
Select

to adjust the hyperlapse speed.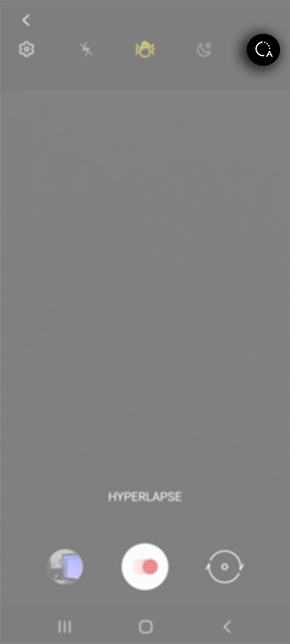 5
Choose your preferred hyperlapse speed
 Good for recording sped-up videos of any scene.

 Good for recording people being active. 
 Good for recording traffic.
 Good for recording clouds across the sky. 

 Good for recording crowds of people walking by.
 Good for recording sunrises and sunsets.
6
If you would like to record a Night Hyperlapse video, tap on

Please Note: You are unable to adjust the Hyperlapse speed if you have enabled Night Hyperlapse.
7
Tap on

to start recording your Hyperlapse video.