What is Bixby Vision?
Last modified :
Jun 19. 2019
See more than meets the eye. With Bixby Vision you can detect products online, search for similar images, view nearby locations like restaurants, translate texts and read QR Codes.
Please Note: Available services vary depending on your phone, country, and service provider. Your device needs to have a valid Internet connection and must be logged in to a Samsung account to use any Bixby service.
How do I set up Bixby Vision?
1
Open the Camera app and tap the Bixby Vision icon.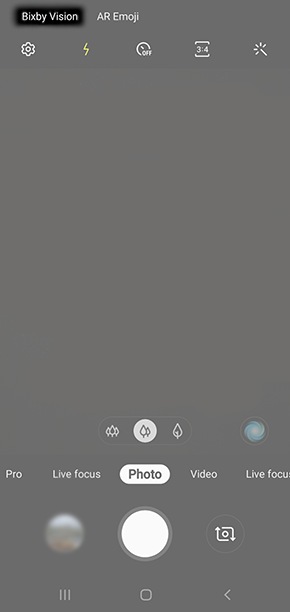 2
Agree to the Terms of Services and Samsung Privacy Policy then tap Continue.
3
Toggle on the Bixby Vision Partners then tap Next.
4
Agree to the Pop up Permissions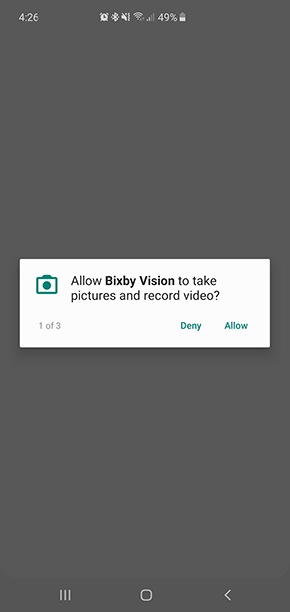 5
Point your Camera towards an object and allow Bixby Vision to recognise the object. Once identified, you will be able to select a range of lenses.
Customising Bixby Vision Settings
If you would only like to view a specific lens while using Bixby Vision, or customise the General settings within Bixby Vision follow the below guide for step by step instructions.
1
Launch Bixby Vision and tap the 3 dots
2
Select Settings
3
Toggle on or off your preferred Search Target and Apps. Once complete, press the back arrow key to apply the changes.
Using Bixby Vision to Translate Text
You can easily translate foreign languages wherever you are and whenever you want, so can now read a menu or transit sign, and travel with ease.
1
Launch Bixby Vision and tap the Translate icon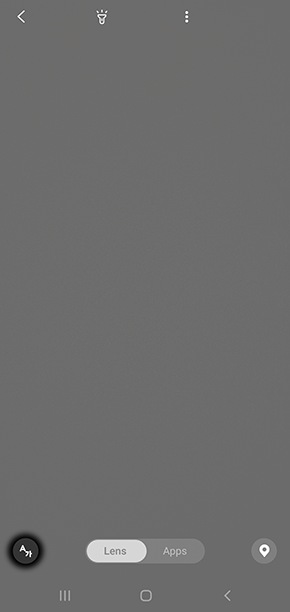 2
Point your camera at some text and allow Bixby Vision to recognise the text and translate to your preferred language.
Viewing and sharing your Location
Ever got lost at a concert and want share your location with friends or just want to find the nearest restaurant in your area? All can be done using the Location service through Bixby Vision. By selecting the Location icon within Bixby Vision, you're just a tap away from locating bars, restaurants, local deals, your current location and weather.
Please Note: In order to use any of the location lenses, you will need to enable your Location services.
1
Launch Bixby Vision and tap the Translate icon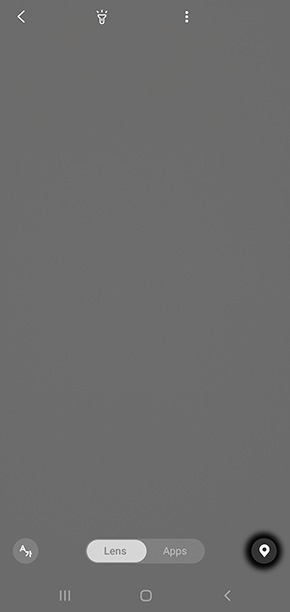 2
By facing the camera towards the sky or ceiling, you will be able to view the current local weather.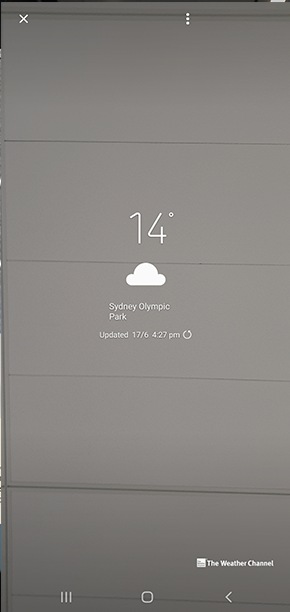 3
To view your current location, simply point your camera towards the ground. Once your current location has been found you will be able to share to your family and friends.
4
By scanning your surroundings, you will be able to view local restaurants, bars, cafes, stores and photos captured in the area from your Gallery. By default, the distance is set to All categories located within 500m, however to adjust these settings simply tap the filter key.
5
Select from a Category, Distance and Rating and adjust accordingly. Once complete, tap Done to apply the changes.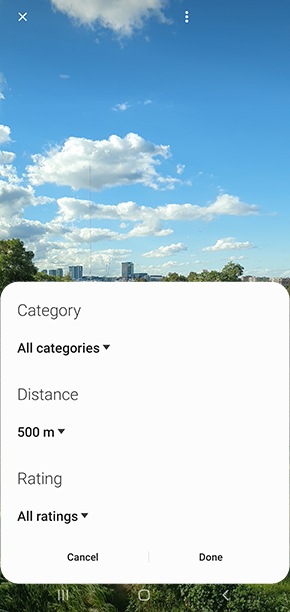 Using Bixby Vision Apps
Want to try before you buy but don't have time to head into the shops and try it on yourself? Or perhaps you want to watch a trailer to the latest movie available in the cinema, by using the AR Experience within Bixby Vision you can search through a range a stylish sunglasses, shop online by taking a picture of an object or watch a movie trailer by taking a photo of the movie poster.
1
Select Apps and view the range of AR Experience apps to use within Bixby Vision
Styling: Allows you to try out glasses before you buy them.
Picture Play: By pointing your camera at a movie poster you will be able to see movie trailers
AliExpress, Amazon Assistant: Shop online by taking a photo of an object
Picture Link: Allows you to create, view and share AR content. For more info on how to create AR Content click here.
Qanda: Is an instant Math helper, you can take a photo of your questions and get instant explanations.
Did not find what you're looking for? We're here to help.
Face-to-Face Support

In-Store Support
Create a booking to see one of our friendly Samsung staff members at one of our Samsung Retail Stores.
Contact Us