What is Predictive Text?
Last modified :
May 15. 2018
Predictive Text gives the user suggestions on what words they are going to type next based on what you have entered. It also tries to predict the word you are typing as you are typing it. This allows for correct spelling and faster typing.
There are a couple of options that goes alongside, Predictive Text:
●     Auto Replace: as you type, you'll see suggested words that may come next. Tap the space bar or a punctuation mark to enter the suggested text.
●     Text shortcuts: Create shortcuts for frequently used phrases. Type a shortcut to see it as a text suggestion. For example, you could set "example@samsung.com" to be suggested whenever you type "email".
See below on how to turn on Predictive Text:
1
Tap on Apps.
2
Tap on Settings.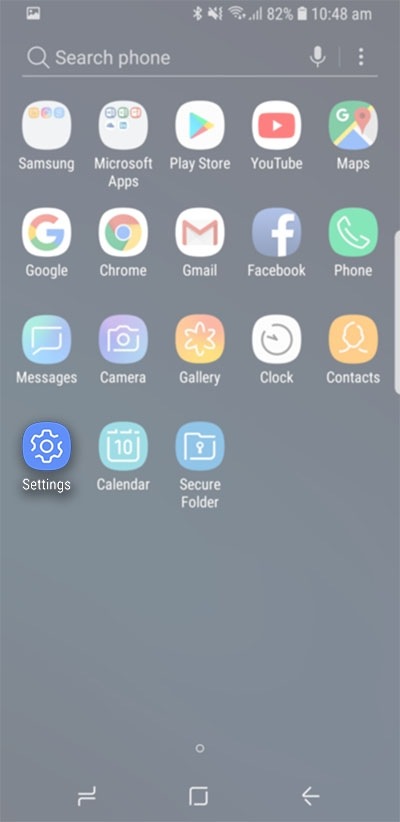 3
Scroll down and tap on General Management.
4
Tap on Language and input.
5
Tap on On-screen keyboard.
6
Tap on Samsung Keyboard.
7
Tap on Smart typing.
8
Toggle Predictive text on or off.
Did not find what you're looking for? We're here to help.
Face-to-Face Support

In-Store Support
Create a booking to see one of our friendly Samsung staff members at one of our Samsung Retail Stores.
Contact Us