Samsung Blu-ray player won't play discs
Last modified :
Jan 29. 2019
If your Blu-ray player isn't playing a disc, please check if any of the following applies:
Make sure the inserted disc is clean and not scratched on the playing side. If so clean the surface of the disc, or try playing another disc to verify.
Check that the Blu-ray player is connected to your TV and is displaying menu options. 
Blu-ray discs are region coded. All Samsung Blu-ray players purchased in Australia will play Region B Blu-ray discs and Region 4 DVDs. 
Sometimes a software reset will solve the issue. Check if the latest firmware/software is installed on your Blu-ray player.
Check the HDMI cable by unplugging and connecting again. If you have another HDMI cable available, test to see if another cable will work.
You can upgrade software on your Blu-ray player via Internet or via USB, choose the most convenient method from the drop downs below:
To upgrade the software over the Internet:
1
Remove any discs on your Blu-ray player and press the MENU button on your remote control.
3
Select Support > Software Upgrade.
4
Select By Internet . A prompt will appear on your Television screen that your Blu-ray player is connected to the server. If a software update is available on your Blu-ray player then an automatic download will initiate. Once software download is completed a confirmation dialog box will appear. Some Blu-ray players may request to key in the PIN for resetting/upgrade, by default the PIN is 0000, unless it was previous modified.
5
Select Upgrade Now . The Blu-ray player will install the downloaded software and restart. The device will restart after the rebooting is completed. The software update is now complete.
To upgrade the software by USB:
Click on the link to download the latest firmware and select the correct model for your Blu-ray player. Make sure there is no disk inside your Blu-ray player before initiating upgrade and download the firmware on the USB drive.

Please note depending on the model of your Blu-ray player the following screenshots may differ, however, the steps are still the same.
1
Once the content are download to your PC/laptop, Unzip the firmware and transfer it to a USB flash drive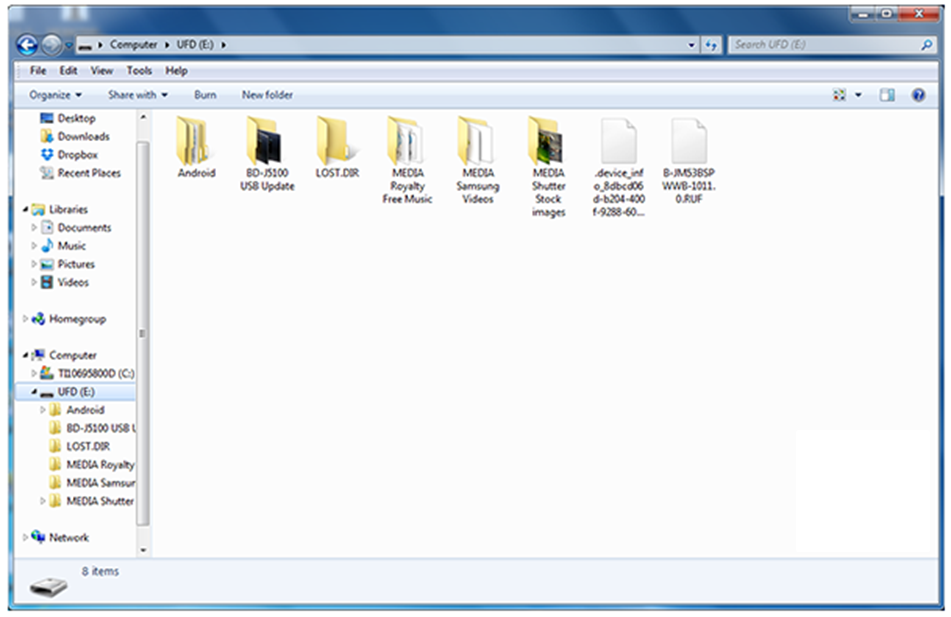 2
Now insert the USB drive into the Blu-ray USB port.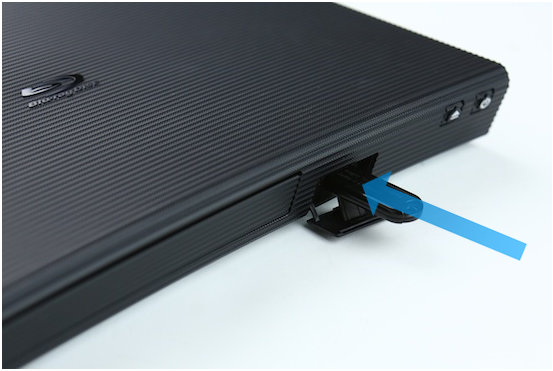 3
Select Settings.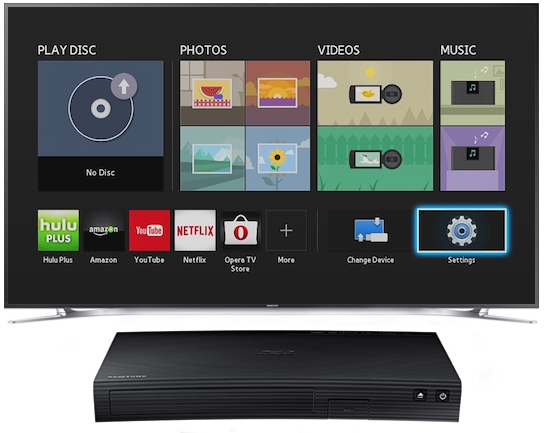 4
Select Support.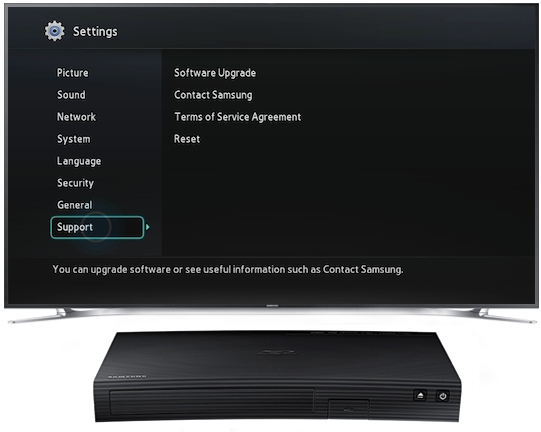 5
Select Software Upgrade.
6
Select By USB.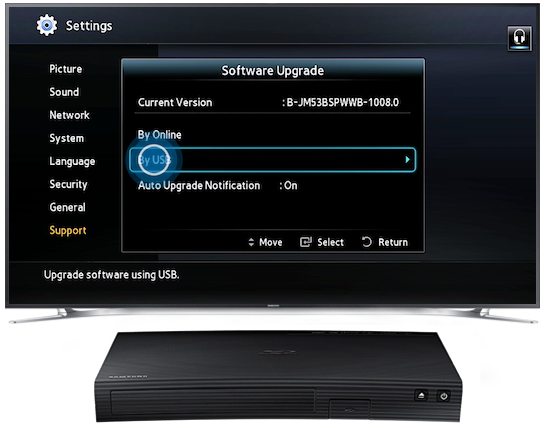 7
Select Yes. Then wait until the update is complete.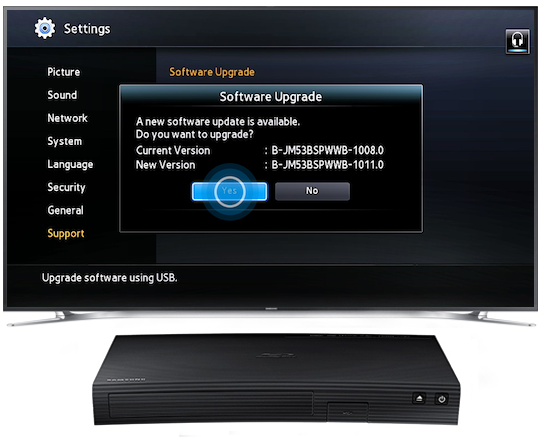 If you require further assistance then please contact Samsung Customer Care using on 1300 362 603 (Toll Free in Australia). 
Did not find what you're looking for? We're here to help.
Online
Chat with us
Live Chat Support with a Samsung product expert.

We'll respond within 24 hours of your request.

Face-to-Face Support

In-Store Support
Create a booking to see one of our friendly Samsung staff members at one of our Samsung Retail Stores.
Contact Us