How do I resolve No Playback issues related to my Blu-ray player?
Last modified :
Apr 10. 2018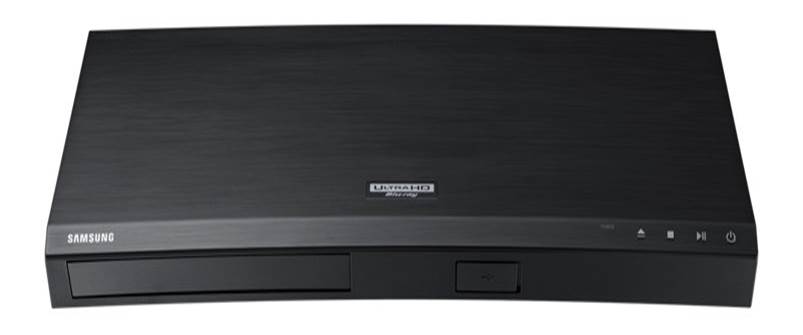 If you are experiencing 'No Playback' issues on your Blu-ray player, common causes are as follows: 
●      The USB device was disconnected during the "loading" process. 
●      The higher the resolution of the image, the longer it will take to display. 
●      MP3 files with DRM (Digital Rights Management) downloaded from commercial sites will not play. 
●      The frame rate of the video is above 30fps. 
●      The Blu-ray player only supports USB Mass Storage Class (MSC) devices such as Thumb Drives, Flash Card. 
●      Readers and USB Hard Disk Drives. Certain USB Hard Disk Drives devices, Multi-Card Readers and Thumb Drives may not be compatible with the Blu-ray player. A HUB is not supported. 
●      Some USB devices require external power. If playback from a USB Hard Disk Drive (HDD) is unstable, plug the USB HDD into a power point to provide additional power. 
●      Inserting more than one memory device into a multi-card reader may cause the reader to operate improperly. 
●      The Blu-ray player does not support Compression File, Sparse File and Encryption File of NTFS file system.
Follow the instructions below to resolve issues related to playback: 
1
Update the Blu-ray player's internal firmware. Updating the internal software can fix many of the common errors encountered when using a Samsung Blu-ray DVD player.
2
Ensure that the DVD you are attempting to play is Blu-ray compatible. The DVD disk and the DVD case should display the Blu-ray symbol.
3
Check that the bottom, silver side of the DVD is not scratched. Common playback issues are often caused by scratches or smudges on the side of the DVD that the player tries to read. Use a soft cloth to remove any smudges and re-insert the disk to attempt playback again.
4
Unplug all connector cables between the Blu-ray DVD player and the TV set. Display issues are often caused by a connector cable that is not securely inserted into the TV. Insert the cables back into their appropriate plugs, checking that each cable is securely and firmly plugged in.
Did not find what you're looking for? We're here to help.
Call
For all Mobile device enquiries
1300 425 299
1300 GALAXY

24 hours / 7 days a week
Toll Free in Australia
For all other product enquiries
1300 362 603

24 hours / 7 days a week
Toll Free in Australia
From overseas
+612 8293 5712

24 hours / 7 days a week
Face-to-Face Support

In-Store Support
Create a booking to see one of our friendly Samsung staff members at one of our Samsung Retail Stores.
Contact Us