Soft Reset a Samsung Blu-ray player
Last modified :
May 27. 2019
If your Blu-ray player is not working or functioning correctly, there are a couple of ways to try to resolve any issue. If your Blu-ray is not playing discs it can be useful to try to update the software. If a software update has caused the Blu-ray to malfunction, a Soft Reset is the next step. A Soft Reset resets the unit back to factory settings; but it will not affect the Network Settings, Smart Hub and the installed applications. A Soft Reset can be used to try to fix problems around firmware update issues, recording & playback and Network connectivity problems.
Soft Reset a Blu-ray Player:
1
On the Home menu select Settings.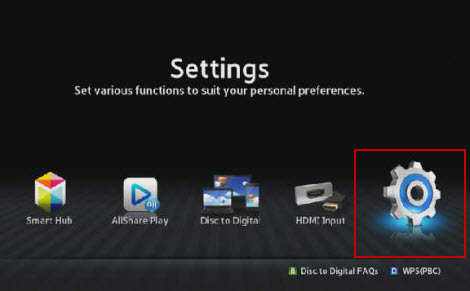 2
Scroll down the menu list and select Support.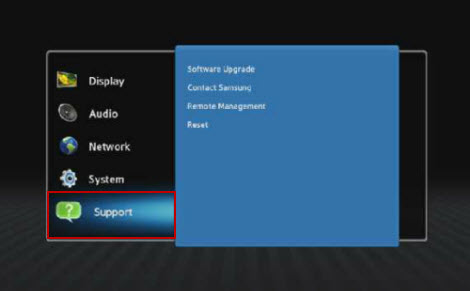 3
Select Reset.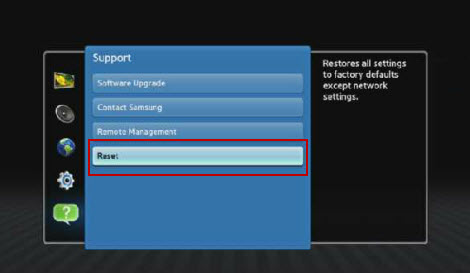 4
Using the Blu-ray remote control number pad enter the BD/DVD parental rating password, if you haven't set one before then enter 0000.
5
A prompt will display to confirm the System Reset. Highlight Yes and press ENTER .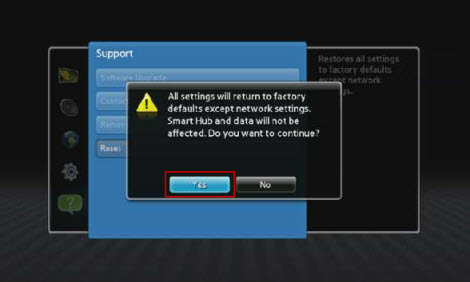 6
A reset confirmation prompt will appear, press OK. The initial setup screen will now display.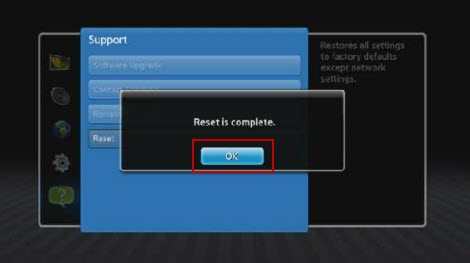 7
Reset process is now complete. You may now follow the prompts to process initial set-up of your device.
If the description above does not much your blu-ray player, please consult the user manual from our Manuals & Downloads page. Otherwise, please get in touch with our Samsung Care Australia experts on 1300 362 603 (Toll Free in Australia) or contact our Live Chat Australia team.
Did not find what you're looking for? We're here to help.
Call
For all Mobile device enquiries
1300 425 299
1300 GALAXY

24 hours / 7 days a week
Toll Free in Australia
For all other product enquiries
1300 362 603

24 hours / 7 days a week
Toll Free in Australia
From overseas
+612 8293 5712

24 hours / 7 days a week
Face-to-Face Support

In-Store Support
Create a booking to see one of our friendly Samsung staff members at one of our Samsung Retail Stores.
Contact Us