How can I check the number of installed Smart Hub applications?
Last modified :
Aug 13. 2019
At any given time you have the ability to see how many apps you have installed on your Samsung TV and which apps they are. On the same page as your apps is also the storage information, so you can see just how much space you have left on your TV. Just follow the instructions below.
1
Press the

Home button on your Samsung remote control and then select
Apps .
2
After you have selected
Apps you will be taken to a screen where you can choose from a list of Apps to download. To see what Apps you have installed, click on the

Settings icon in the top right-hand corner of the screen.
3
Once you are on the

Settings screen, you can scroll across to see which apps you have installed. You also have other options to choose from, like reinstall, delete, etc.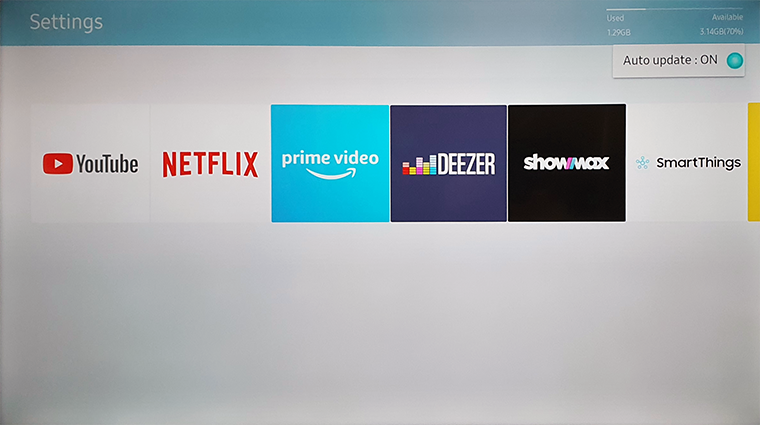 4
In the top right-hand corner of the screen you can see how much available space you have.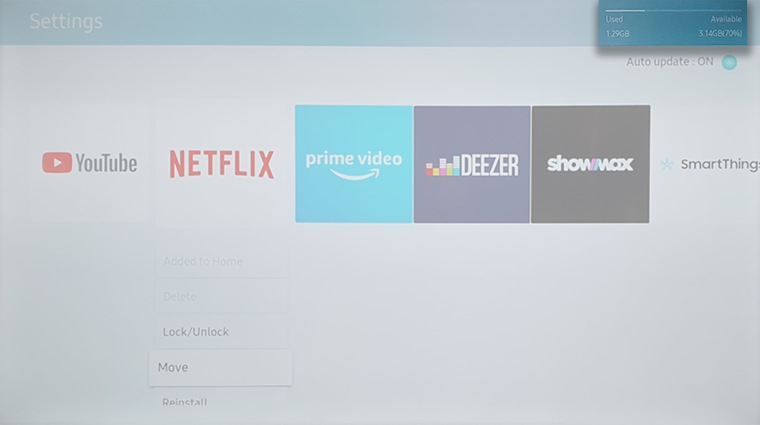 If you require more information, please consult the user manual from our Manuals & Downloads page. Otherwise, please get in touch with our Samsung Care Australia experts on 1300 362 603 (Toll Free in Australia) or contact our Live Chat Australia team.
Did not find what you're looking for? We're here to help.
Call
For all Mobile device enquiries
1300 425 299
1300 GALAXY

24 hours / 7 days a week
Toll Free in Australia
For all other product enquiries
1300 362 603

24 hours / 7 days a week
Toll Free in Australia
From overseas
+612 8293 5712

24 hours / 7 days a week
Face-to-Face Support

In-Store Support
Create a booking to see one of our friendly Samsung staff members at one of our Samsung Retail Stores.
Contact Us