New product set up sticker
Last Update date :
Oct 11. 2021
Everything you need to know about the new Samsung setup experience.
If you've recently bought a new Samsung QLED TV or Side by Side fridge, you could be one of the first to experience our latest innovation. We are trialing a new digital experience to help new owners set-up their product, learn about all the great things it can do and get help if you need it.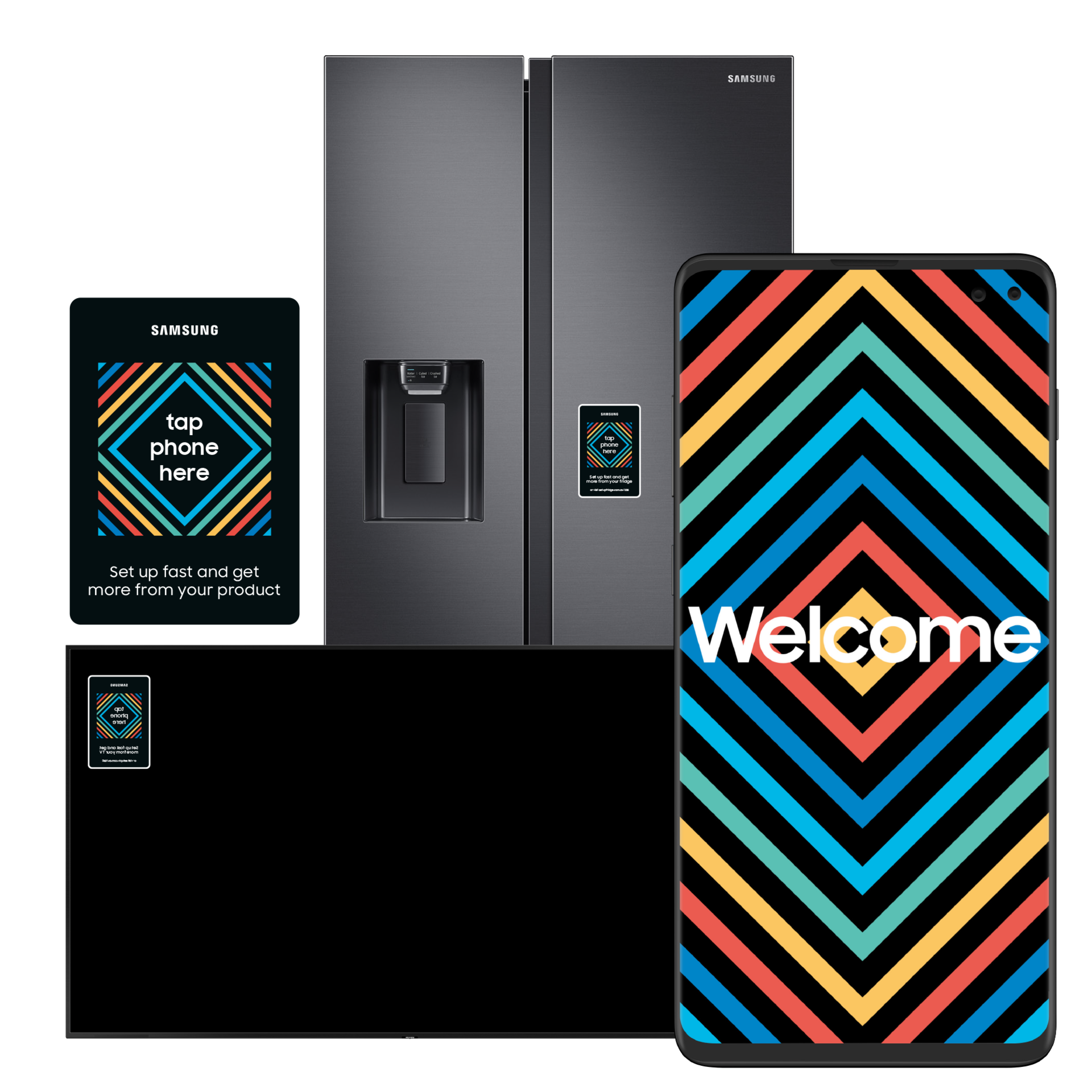 Look out for this colourful sticker on the front of your TV or fridge. With this sticker, you can access your comprehensive guide to setting up your product at your own pace.
How to get started
1
Unlock your NFC enabled phone.
2
Tap the back of your phone on the sticker, like tapping a train or bus ticket.
3
If nothing happens, simply enter the URL provided on the sticker.
Remember, keep the sticker somewhere handy so you can come back for helpful tips on cleaning, maintenance and more features to enjoy.