Reduce Eye Strain While Watching a Samsung TV.
Last modified :
Jun 18. 2019
After putting in many hours of watching your favourite show or movies and it has taken a toll on your eyes, below are some tips to help reduce eye strain. You can even change the picture mode on your Samsung TV to even further reduce eye strain.
Choose the right picture mode.
1
Press the

Home button on your Samsung remote control and then select

Settings .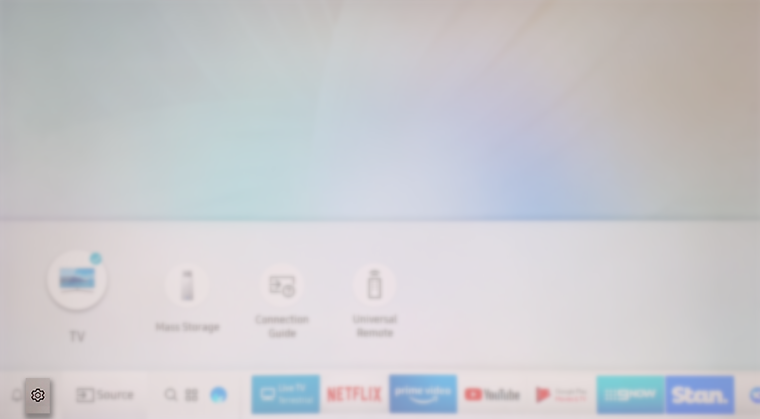 2
Once

Settings has been selected, you will be taken to the TV settings page and you will already be on the menu page for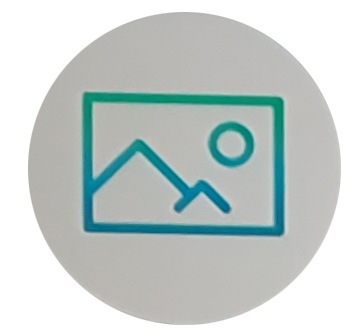 Picture Settings . Select Picture Mode .
3
In Picture Mode you will be able to choose from 4 options which is mentioned below.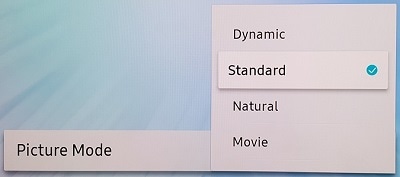 The picture mode named Natural is the best mode to reduce eye strain.
Dynamic

Makes the picture brighter and clearer in bright viewing environments.

Standard

Is the default mode suitable for general viewing environments

Natural

Reduces eye strain for a comfortable viewing experience.

Movie

Is suitable for watching TV or movies in a dark room.
You may also want to try the following tips below:
Sit further away from the screen.

 

Lower the Backlight or Brightness on the television set.

 

Do not view the TV in a dark room where the TV is the only light source.

 

Adjust feature settings such as Auto Motion Plus, 3D, Dynamic Contrast, etc...
If you require more, please consult the user manual from our Manuals & Downloads page. Otherwise, please get in touch with our Samsung Care Australia experts on 1300 362 603 (Toll Free in Australia) or contact our Live Chat Australia team.
     This product should be mounted to a wall or other suitable surface to avoid serious injury. Find out more here.
Did not find what you're looking for? We're here to help.
Face-to-Face Support

In-Store Support
Create a booking to see one of our friendly Samsung staff members at one of our Samsung Retail Stores.
Contact Us