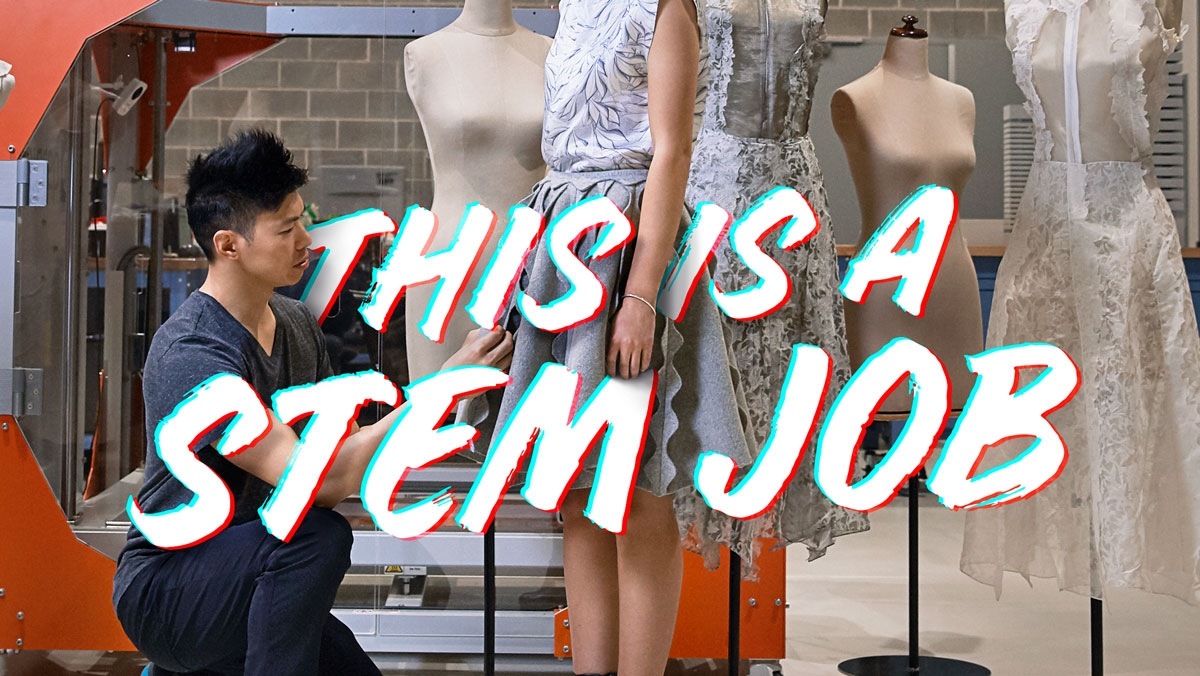 You're one step closer to a STEM job
It's no easy feat creating your own project — so, well done. You've done the work. Now you can relax.

Winners will be announced on Friday the 7th of December and will be contacted individually.
Enter another idea >
Take the next step now
Want a career in fashion?
The next big thing on the runway is reducing waste and wearable tech. So why not add maths, textile innovation and eco-science to your repetoire.

STEM plays a massive role in some of the most exciting and creative jobs out there. With a bit of knowledge in these subjects, you could get paid to do what you love.

Copyright – 2018 © Samsung Electronics Australia Pty Ltd. All rights reserved.

Samsung Electronics Australia Pty Ltd ABN 63 002 915 648. 3 Murray Rose Avenue, Sydney Olympic Park, NSW 2127 Australia Phone: 1300 362 603.

<![endif]-->