Creating a musical work is a labour of love that involves countless hours of rehearsal, recording and refining to make the music you love. Musicians are passionate about the results, and at Samsung, so are we. That's why we have invested significant time and money developing world-class testing and research facilities at our new Samsung Audio Lab facility.
Located in Los Angeles USA, Samsung Audio Lab is situated at the heart of the world's entertainment industry. With Hollywood and top music recording studios never far away, we can have us access to the world's top audio engineers.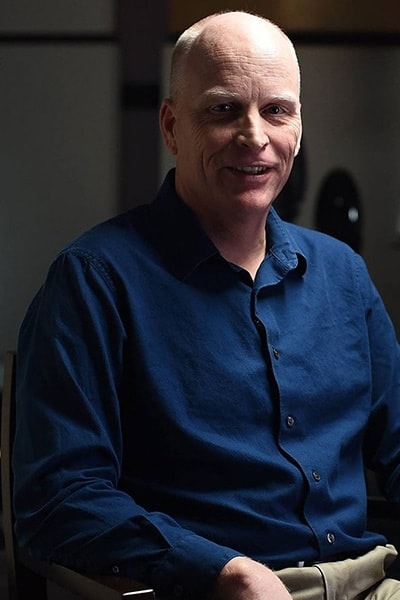 Samsung Audio Lab acoustic head Allan Devantier has assembled a top-notch team of experts to give Samsung a leading edge in audio product design and testing. Between the 15 employees of the Audio Lab you'll find three PhDs, five masters degrees, numerous patents and, naturally, a love of music that drives their passion as self-confessed audio geeks.
Great people need the best in audio development equipment, which is why we've purpose-built the Samsung Audio Lab with multiple anechoic chambers and listening rooms that aid the rapid development of all of our audio products.
Excellence, from start to end
Every aspect of audio production and quality is developed, tested and refined at Samsung Audio Lab, not just physically but also with sophisticated software simulations that allow us to undertake complex audio modelling in a virtual way that's significantly faster and more precise than Samsung's previous techniques. The Audio Lab was instrumental in the development of Samsung's new Wireless Audio Speakers, and virtual modelling was "integral" to that development, according to Devantier.
Just as we've done in the smartphone and television industries, we want to help revolutionise the audio market, and the only way to do that was to assemble a team of the very best experts in the field.
Samsung's Audio Lab is able to bring its expertise across all of Samsung's speaker-enabled product lines, so while the R Series is a recent development highlight, we're going to keep on innovating.
For Allan Devantier, it's a matter of pride that Samsung Audio Lab will be involved in new Samsung products in a more engaged and ongoing way.
"You're going to see our fingerprint on more and more Samsung products over the years," he says. "We're unique, because we're a standalone facility, not attached to a factory," a factor which allows Devantier's team to enjoy an unparalleled focus on their work of producing great audio from all of Samsung's products, whether it's standalone speakers like the new R Series, Soundbars, TV speakers or headphones.

A recent Samsung Audio Lab innovation, the HW-K950 Soundbar with Dolby Atmos is designed to deliver sound from overhead and around.
Expertise and quality engineering allows us to create outstanding products without having to charge the earth for them. As Devantier puts it, "the route we're going right now is to make products that can benefit everybody".
Devantier and his team wants to "bring that 99 percent quality sound to everybody," through serious hard work in engineering and testing. It's a tough job, but his team, and the technology in the Audio Lab is up to the task. "Unequivocally, this is the best loudspeaker and sound system R&D centre in the world," says Devantier.
Our ambition is simple. We aim to be the world's number one audio company, because that's what quality music and entertainment deserves.