The secret of anti-glare technology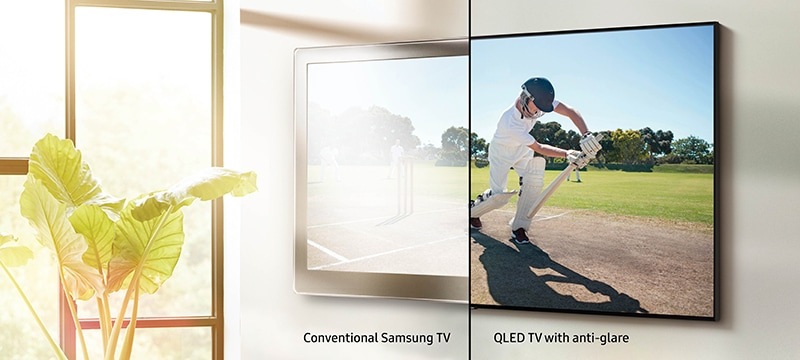 Designed for great viewing in bright rooms, QLED TV absorbs light that hits the screen, for beautiful images with minimised glare and reflections.
As the sunniest continent in the world, and with homes designed to bring that warmth and brightness indoors, high ambient light levels are a given in most Australian living spaces. But while we love our bright rooms, glare and reflections on a TV screen can make it hard to see images clearly, especially in dark scenes where depth and detail is most difficult to discern.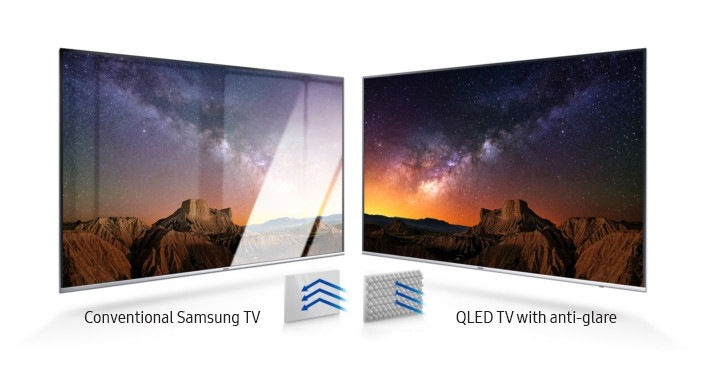 Drawing the blinds, closing the curtains, switching off the lights, and confining viewing hours to when the sun goes down are obvious workarounds, but who wants to always watch TV in a darkened environment?
Designed for bright viewing conditions, QLED TV's anti-glare technology can reduce the effect of glare and reflections, for great pictures with unbelievable brightness and colour under almost any lighting conditions. Daytime or night. With the lights on, or off.
Inspired by nature
QLED TV's anti-glare technology mimics the structure of a moth's eyes. These feature nano-sized bumps and grooves which allow the moth to better absorb light and evade predators.
Samsung QLED TVs feature a layer of panel coated with tiny uniform bumps, similar a moth's eyes. These bumps help absorb or redirect external light at the screen, minimising the glare and reflections that can distract from your entertainment.

When you can't control the brightness levels in your room, and don't want to be restricted to night time viewing, QLED TV with anti-glare helps you enjoy amazing images, even in your home's sun-drenched spaces.