10 Year No Screen Burn Guarantee
Some TVs can suffer from screen burn, but QLED TV is guaranteed against screen burn damage for ten years. Screen burn happens when a still image is displayed for too long and leaves an imprint of the image on the screen. The distracting imprint can be seen while you're watching other programs on the TV, and in the worst cases even when the TV is switched off.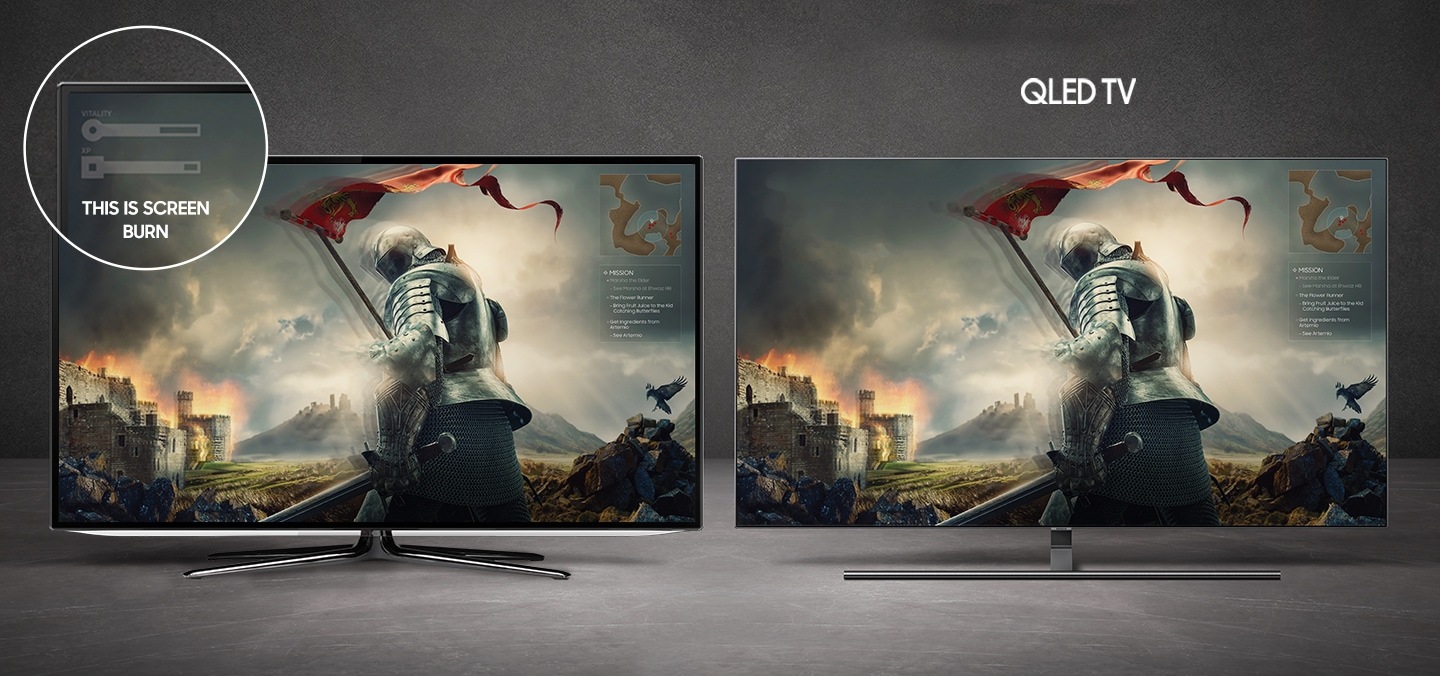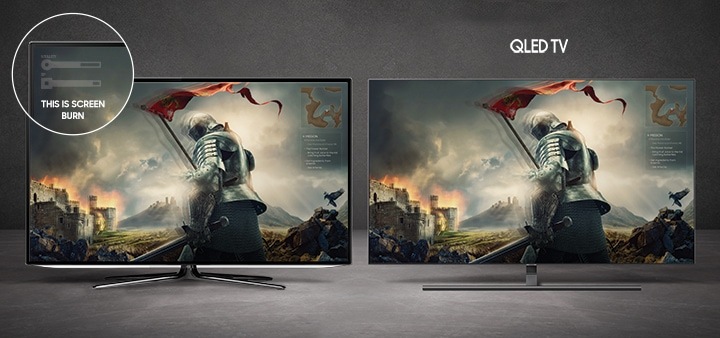 Screen burn can happen by leaving the menu from a connected Blu-ray player, Pay TV box or games console on the screen for extended periods. You might have a gaming session where a heads-up display (showing a health or ammo meter) is always present, or watch back-to-back movies where black bars display at the top and bottom of the film.
Even if you're careful not to leave static images on the screen, a TV station logo is almost always visible, unwavering in a corner of the picture while you're watching programs. This can cause screen burn, leaving a permanent image on whatever you watch.
How QLED avoids screen burn
While some TVs use organic materials to create a picture, QLED TV is powered by inorganic materials called Quantum dots. Engineered for long life, Quantum dots help protect QLED TV against screen burn damage, for brilliant images that last.
We're so confident that our QLED TVs won't suffer screen burn that we offer them with a 10 Year No Screen Burn Guarantee.* How many other TVs do you see that can make this performance promise? Not many? None? Only Samsung QLED TV with Quantum dot technology come with an assurance of clear images, undamaged by screen burn for a decade.*
12 Hour Image Retention Test
QLED TV fights glare
Reflections and glare on the TV screen can affect picture clarity, especially during daytime viewing in bright rooms. Detail can be hard to see, especially in dark areas of a scene.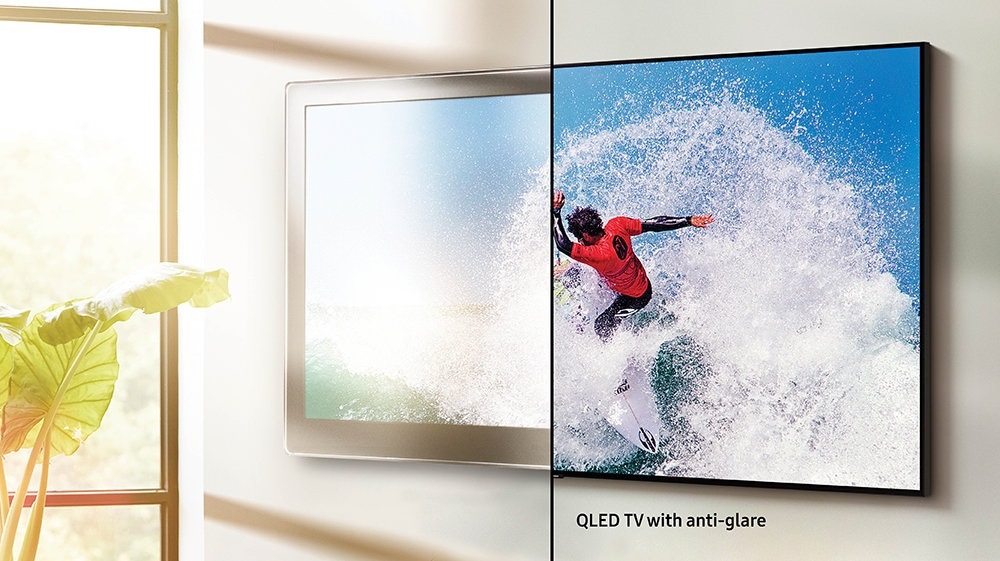 QLED screens are designed to absorb glare and reflections, which helps ensure great pictures, even in sunny Australian interiors.
With QLED TV's anti-glare technology, watching the afternoon football game or midday movie or doesn't haven't to mean drawing the blinds or closing the curtains. And when it comes to gaming sessions, you don't have to switch off the lights or wait till the sun goes down.
When you can't control the brightness levels in your room, and don't want to be restricted to night time viewing, QLED TV with anti-glare helps you enjoy amazing images in almost any lighting environment.