About Samsung POS
A highly secure, convenient and cost-effective point-of-sale solution that gives your business more flexibility
by allowing you to accept contactless payments on the go.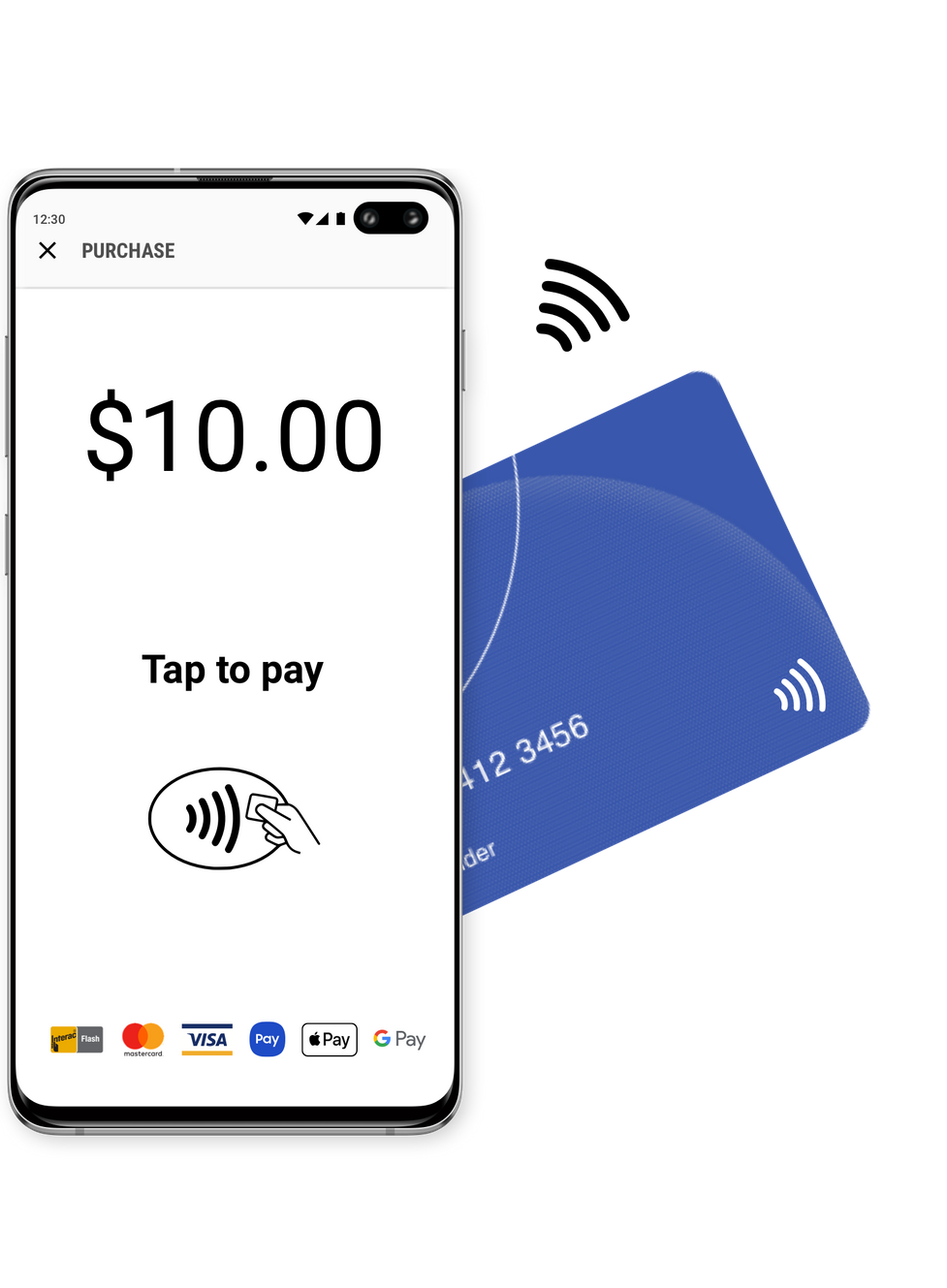 No cable, No Dongle,
Just an app.
Fast, frictionless digital onboarding – Download the app and accept your first transaction within minutes.
Accept payments of up to $100 in a few seconds and get paid quickly – Your funds will be automatically deposited into your bank account within 48 hours.
Samsung POS is PCI-DSS compliant and approved by Visa, Mastercard and Interac ® – Harness the security of Samsung KNOX, our defense-grade mobile security platform.
How it works
3 easy steps:
1. Enter the purchase amount
2. Tap the customer's card on the back of your device
3. Once payment is approved, get paid.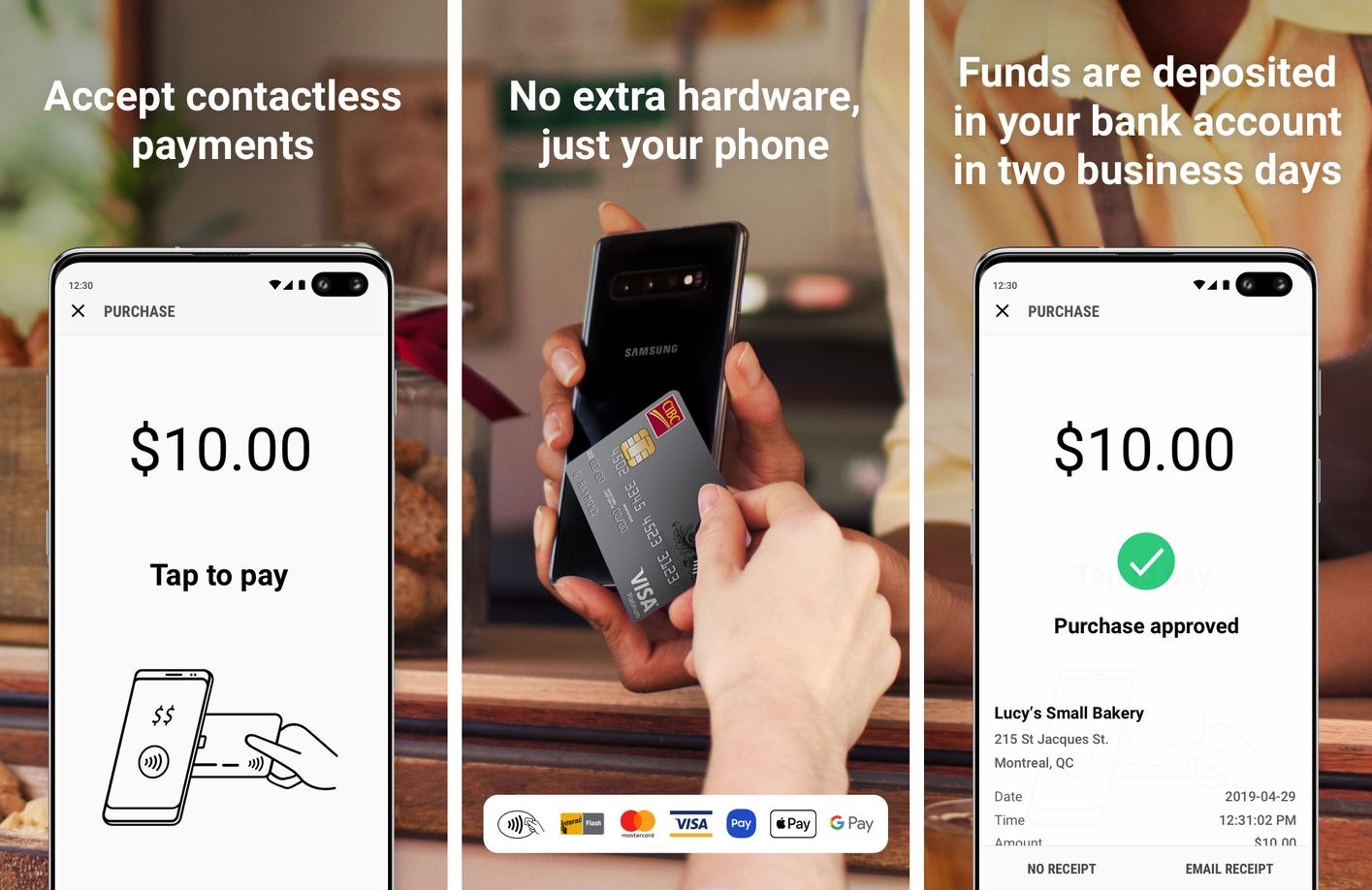 Whatever your business, get paid on your own terms
Instructors
No matter where you teach, you'll be able to accept payments.
Food Trucks
Save time and empower your whole team to take payments.
Practitioners
At your client's office or in your own space, payment is seamless.
Life Coaches
Streamline your payment options by accepting contactless payments.
Entrepreneurs
In just a few seconds, embrace the cashless society using your phone.
Shop Owners
It's easy to accept card payments, now that your phone is the terminal.
Pricing
Pay as you go with transparent per transaction rates . There are no monthly fees, no hidden costs and no long-term contracts.
You only pay when you take a credit or debit card payment, period.
Credit card
2.65%
Credit card
2.65%
Debit card
$0.10
*Samsung Electronics Canada Inc. is not responsible for transaction rates. Pricing and transaction rates are subject to change without notice.