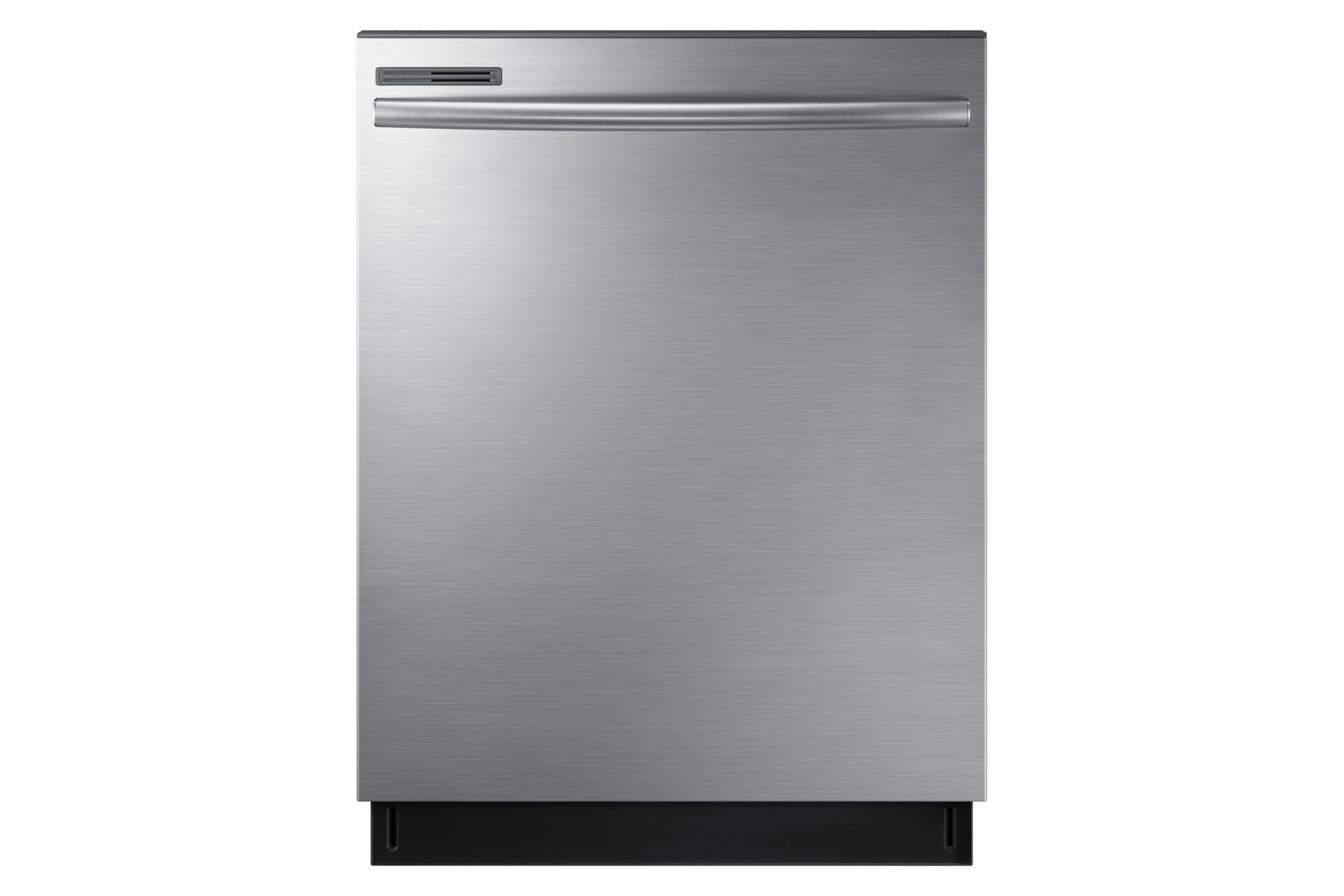 DW80M2020US Dish Washer with Hybrid Tub
DW80M2020US/AC
DW80M2020US Dish Washer with Hybrid Tub
is rated out of
5
by
10
.
Hybrid Tub
Touch Control
Durable & Long Lasting
Hygienic and durable
A Stainless Steel Door Interior is more durable, quiet and clean than a plastic alternative. It's also resistant to staining and dirt.
Simple fingertip control
Hidden Touch Control
A fully integrated Touch Control panel with soft touch control technology lets you easily select functions with a gentle touch. Located on top of the door, it creates a modern kitchen style without visible controls.
Rapid water leak detection
Leakage Sensor
A Leakage Sensor located below the dishwasher detects small water leaks and immediately stops the cycle, drains the water and shows an error message.
Fits taller and wider dishes
Accommodates large dishes
A height adjustment feature allows the upper rack to be raised or lowered by two inches so cleaning tall, wide and oversized pots and plates is easy.
Optimal cycle detection
Auto Cycle
The Auto Cycle feature ensures that your dishes are cleaned efficiently. It detects how dirty they are and then automatically selects the optimal cycle, so they come out sparkling clean, using less water and energy.
As quiet as a conversation
Virtually Silent Wash Cycles
Enjoy powerful, efficient dishwashing with virtually silent wash cycles with a special insulation system that significantly reduces noise to 55 dBA.
Exceptional energy efficiency
ENERGY STAR®
ENERGY STAR® certified, so you save money using less energy and water with each cycle without sacrificing performance.
Energy Star

Energy Star

55 dBA

Noise level (dBA)
Rated

4

out of

5
by
John85
from
Almost flawless
This dishwasher has been amazing so far, although it did once have a major leak but samsung was very helpful and fixed it. Overall this is the a very good dishwasher.
Date published: 2018-01-02
Rated

3

out of

5
by
Will not buy another one
from
Will not buy another one
It does not dry the dishes, the water temperature is at the recommended temperature, the rinse container is full, even on the sanitize cycle the dishes remain wet.
Date published: 2017-12-23
Rated

2

out of

5
by
Will not buy another one
from
WILL NOT BUY ANOTHER ONE
We bought the dishwasher in November 2017, it does not dry the dishes, and the design of the racks makes it the worst dishwasher I have ever had to load. We have had it serviced twice on warranty and it still does not do a good job of drying the dishes.
Date published: 2018-01-24
Rated

1

out of

5
by
SarcasticSally
from
Works well as a drying rack for hand-washed dishes
One of the cool features about this dishwasher that isn't listed on the website, is that when your new dishwasher stops working after it's 3rd use, it doubles as a super expensive drying rack for your hand-washed dishes!
Date published: 2019-04-27
Rated

1

out of

5
by
Samsung customer
from
Poor quality of the door latch
I bought this dishwasher little more than a year ago and the door is not closing. Samsung support has directed me to the nearby service center where I have to pay money to get it fixed as warranty just got over. To me, Samsung appliances are not reliable anymore. It didn't even last 2-3 years after spending this much. I am very unhappy with the durability.
Date published: 2019-02-27
Rated

1

out of

5
by
NoName
from
Terrible Terrible Dishwasher
We bought this dishwasher about 4 months ago. From the beginning there were problems. The dishes always came out dirty and wet and the racks began breaking a few weeks in. The wheels for the racks are loosely fastened and fall off constantly anytime they're moved. Now, the rubber and metal just inside the door has begun falling off and warping and the bottom rack weighs down on the rotator below, keeping it from spinning during washing cycles. The dishwasher has leaked multiple times all over the floor and Samsung is now trying to get themselves out of the warranty by saying it was the detergent we were using that caused all of this. Terrible product and terrible service. Absolutely would not recommend.
Date published: 2019-02-13
Rated

1

out of

5
by
D-ducharme
from
Would not recommend. Leaked after 4 months.
Will try and fix issue with customer service. Dishwasher started to leak into my basement. I now have water damage. This shouldn't happen four month into ownership. Spend the extra and buy a better quality dishwasher.
Date published: 2019-02-10
Rated

1

out of

5
by
Monique
from
Worst racks ever
None of the new EnergyStar dishwashers dry like they used to. People need to get over that and leave the door cracked open a bit for the dishes to dry. Having said that... I've owned a number of dishwashers over the years and this one has, BY FAR, the worst racks I've ever experienced. Avoid at all costs.
Date published: 2018-12-08
Features and specifications are subject to change without prior notification.