At CES 2015, Samsung's Laundry and Floor Care Lineup
Jan 07. 2015
Samsung brings innovation and performance to solve unmet home care needs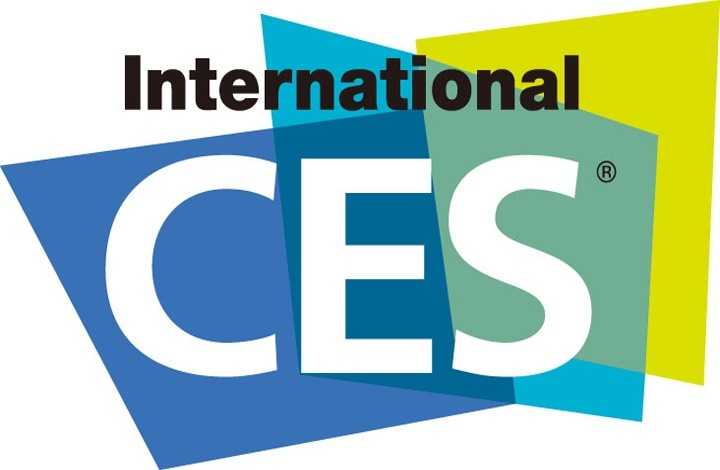 LAS VEGAS, NEV – January. 7, 2015 – Samsung Electronics Co., Ltd. a global home appliance innovator, has announced new additions to its home appliance laundry and floor care lineup. Designed to elevate the everyday home experience for consumers, the products conveniently and easily tackle household messes. Featuring outstanding performance, smart design and sleek functionality, Samsung will display its latest innovations – including a new one-stop laundry solution and the brand's evolutionary robot vacuum – at the 2015 International CES from Jan. 6-9, 2015.

"With today's multi-tasking families busier than ever, we consistently hear from Canadians that they need easy and convenient ways to tackle everyday messes. They are looking for home appliances with smart solutions that help them take care of their home efficiently so they have time to pursue the things they really want to do," said Warner Doell, Vice President of Home Appliances Sales and Marketing for Samsung Canada. "Our lineup of innovative and stylish laundry and vacuum products delivers on this consumer need. Samsung appliances are an ideal combination of simplicity, performance, technology and innovation."
A Groundbreaking Laundry Innovation
Research shows that when it comes to laundry, the most tedious task is pre-treatment and pre-wash. Most homes don't have a sink in their laundry rooms, requiring consumers to pretreat/pre-wash elsewhere and bring the items to the machine. The latest top load washer from Samsung solves this with a simple yet revolutionary feature - activewashTM. The top of the activewashTM washing machine includes a built-in sink with water jet and gentle scrubbing surface. This convenient sink provides a separate space to pre-treat tough stains, like heavily soiled sports uniforms, or handwash items like delicate sweaters. Once finished, the laundry and water can easily be poured into the machine. This all-in-one solution allows consumers to handle the entire wash process in the laundry unit instead of having to spread it out over multiple locations, avoiding mess and saving a considerable amount of effort.
The activewash™ laundry machine also accelerates the wash process with its SuperSpeed technology. With it, consumers can wash a normal load of laundry in as little as 36 minutes1 activewashTM is the first Samsung top loader to feature this time-saving technology.
Starting in Spring 2015, activewashTM will be available in platinum (6.0 cu. ft.) and features a rear panel with a dual-cluster design and easy-to-access control buttons which are more protected from water splashes.
A New Era in Robot Vacuums
For years, robot vacuums have promised to transform cleaning but the reality has not lived up to the potential as traditional robot vacuums do not perform as well on carpets as they do on hard floors. That's about to change with the new Samsung POWERbot VR9000. This powerful robot vacuum features an array of advanced technologies and features to do the heavy lifting for today's busy households, from hardwood to carpet.
Its cleaning prowess is unprecedented in a robot vacuum. The Digital Inverter Motor features a level of suction up to 60 times more powerful than Samsung conventional robot vacuums2 for removal of dirt and other debris on carpets. Hard wood and laminate surfaces are a breeze for the VR9000 and an extra-wide rectangular brush bar four inches wider than conventional robot vacuums eliminates the need for side brushes while covering more ground in a single pass. CycloneForce technology creates a centrifugal force that routes particles into a separate inner chamber, minimizing clogging in order to maintain its powerful suction.
The POWERbot VR9000 also features unique innovation that provides maximum maneuverability. Unlike many other robots, the Height Performance FullView SensorTM detects even small obstacles across a wide area with minimal blind spots. With high performance chips, sensors and an onboard digital camera, the Visionary MappingTM Plus System creates a complete map of the home to calculate the most efficient cleaning path, avoiding road blocks like a set of steps or a child's toy. Easy PassTM Wheels allow the vacuum to move around the home with ease and control. Point Cleaning Technology allows you to direct the vacuum with a simple click of a remote control.
Once cleaning is complete, or the battery is low, the POWERbot VR9000 will guide itself back to the docking station for recharging.
The Samsung POWERbot VR9000 Airborne Copper colour blends twinkling gold and chic black, and will be available in Spring 2015.
To see Samsung's appliances first-hand, visit the Samsung booth #11906 in the Central Hall. Samsung Electronics America's press releases, product images and video content are available at www.samsung.com/newsroom.
About Samsung Electronics Canada Inc.
Samsung Electronics Canada is a global leader in technology, opening new possibilities for young minded consumers everywhere through innovation, stylish design and premium experiences. Through relentless innovation and discovery, Samsung is transforming the worlds of TVs, smartphones, tablets, PCs, cameras, home appliances, printers, LTE systems, medical devices, semiconductors and LED solutions. As a result, Samsung has become a true leader in the technology industry. In 2013, Samsung was ranked #7 in the Interbrand 100 Best Global Brands while the Canadian arm was named as one of Strategy Magazine's 2013 Brands of the Year and Marketing Magazine's 2012 Top 10 Marketers of the Year in Canada. Globally, Samsung employs 286000 people across 80 countries with annual sales of US$216.7 billion.
To discover more, please visit www.samsung.com.
Follow Samsung Canada at facebook.com/SamsungCanada or on Twitter @SamsungCanada
For more information, please contact:
Emily Getz
North Strategic for Samsung Canada
emily.getz@northstrategic.com
647-466-2602
* All functionality, features, specifications and other product information provided in this document including, but not limited to, the benefits, design, pricing, components, performance, availability, and capabilities of the product are subject to change without notice or obligation.
1 Regular one-hour wash when compared to a Samsung WF511 washer without SuperSpeed.
2 As compared to Samsung conventional VR10F71UCAC vacuum.