Samsung Brings Innovation to Kitchen Appliances at 2015 CES
Jan 07. 2015
New Products, Content and Services Reflect Home Cooks' Growing Desire to Connect with Authentic Culinary Experiences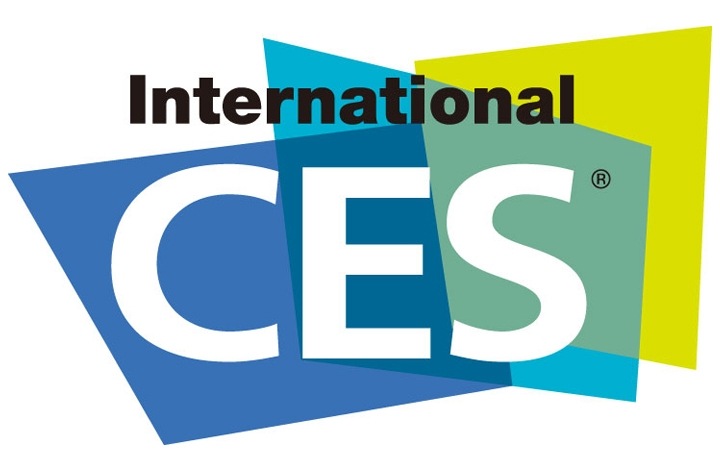 LAS VEGAS – Jan. 7, 2015 – Samsung Electronics Co., Ltd. a global home appliance innovator, has announced new home appliance products and experiences that inspire, educate and give consumers the tools they need to significantly up their cooking game. Innovations in the kitchen combine with new ways of connecting with some of the world's most celebrated chefs to transform meal preparation into a true culinary experience. Samsung's line of products – including a new dual door version of one of its most popular ranges, a kitchen range that finally makes induction heat a practical addition to any kitchen and a counter-depth refrigerator which makes breakthrough performance and design widely accessible – are on display at the 2015 International CES from Jan. 6-9, 2015.

"Canadians are more passionate about their homes than ever before. And that's particularly true in the kitchen, where appliances are not just tools for meal preparation, but outlets to explore their culinary creativity and make a design statement," said Warner Doell, Vice President of Home Appliances Sales and Marketing for Samsung Canada. "With home cooks craving fresh ideas and inspiration, this year we are not only delivering incredible new product innovations, but also forging ways to connect with chef-created content to make cooking more enjoyable and meaningful."
Heating up the Cooking Category
Last year marked an exciting one for Samsung's cooking category, from successfully transitioning the entire freestanding gas line-up to a more premium design to offering clever advancements like Clean View Door, which offers a large viewing window space. In 2015, Samsung will transition its electric range line to match the new premium design reflected in the gas category.
Cooking flexibility remains an area of interest for consumers, and Samsung addresses this head-on. This year, Samsung will evolve its popular Flex DuoTM Oven Range with the introduction of Dual Door™. Just like the Samsung Flex Duo™ range, it gives consumers the ability to simultaneously cook two different dishes in two separate compartments at different temperatures with little transfer of aroma and taste, all behind the streamlined look of one solid oven door. Samsung takes convenience and flexibility to a whole another level with two doors that have been integrated into one to provide three cooking configurations to tackle any meal demand. An upper door gives access to a small top compartment; a full door opens to both the top and bottom compartments when the removable Smart Divider is in use, and offers access to the entire oven when the divider is not in use. The capacity of a full size oven with the flexibility to customize based on meal preparation needs – it's the best of both worlds.
The Samsung Flex DuoTM Oven Range with Dual DoorTM will be available in Spring 2015.
Precision Induction
Induction heating has become an increasingly popular option around the globe and while it has a superior ability to effectively transfer heat from the cooktop to cookware, it lacks the visual cues signaling the level of heat. The Samsung Chef Collection Slide-In Induction Range with Virtual Flame TechnologyTM not only delivers the full benefits of induction cooking, but takes it a step further.
A CES Innovation Awards honoree, the induction range features LED lighting embedded beneath a glass cooktop to cast a reassuring flame-like glow onto pots and pans when in use. The intensity of the virtual flame increases as you turn up the power, with nine levels of heat ranging from simmer to boil.
On top of the power and precision of a 4-burner induction cooktop, the Samsung Chef Collection Slide-In Induction Range includes award-winning features like the Flex Duo™ Technology. Wrapped in a sleek stainless exterior with thoughtfully-designed controls, the range is ready to slide into any home kitchen décor to create a seamless and professional look. The Samsung Chef Collection Slide-In Induction Range is available now.
Breakthrough Refrigerator Performance and Design in a Counter Depth Model
Since its introduction last year, the T9000 Refrigerator has quickly joined a long line of innovative Samsung refrigerators which have transformed food storage in the kitchen.
The new counter depth version of the T9000 makes it accessible to a much larger segment of the consumer market. Its slim design easily fits into standard kitchen cabinets, so it delivers a more harmonized look and feel for today's modern kitchens. The 23 cu. ft. refrigerator features Triple Cooling System technology, which creates three separate airflows in the refrigerator and freezer, enabling optimal humidity and individual temperature control per each compartment for outstanding freshness.
Triple Cooling also enables the T9000 to feature the Cool Select Plus, a fridge-in-freezer compartment located in the lower right part which can be converted from a refrigerator to a freezer and back again, and serves a multitude of needs. The Cool Select Plus features 4.43 cu. ft. of fresh-food storage and includes four customizable temperature settings: Fridge (41 F), Chilled (30 F), Soft Freeze (23 F), and Frozen (-9 to 1 F).
Additionally, the interior includes such features as slide in/flip up shelves and two crisper drawers. The counter depth T9000 will be available in Spring 2015.
New Options in Food Storage Innovation
With innovative and smart storage solutions, the Samsung Food Showcase refrigerator line-up – introduced last year – has quickly become a hit with busy families searching for ways to get a leg up on organization in the kitchen. The exterior door ShowCase compartments, divided into three family-friendly zones, and interior InnerCase compartments, perfect for storing larger, fresh food items, have proven to be the ideal combination of intuitive functionality, convenience and design. Now Samsung is adding new counter depth entry level models to the already robust line, ensuring a wide breadth of options for all kitchen configurations and price points.
All Food Showcase refrigerator models feature a Metal Cooling guard on the inside of the front door to capture cold air and maintain the optimal temperature within the fridge, so food stays fresh, even if the refrigerator door is opened frequently. The refrigerators also feature elegant metal doors that add a premium feel to the modern lifestyle of families.
The new Samsung Food ShowCase refrigerator models are rolling out now, in addition to the already available four-door and three-door French Door models.
To see and experience Samsung's appliances first-hand, visit the Samsung booth #11906 in the Central Hall. Samsung Electronics America's press releases, product images and video content are available at www.samsung.com/newsroom and www.samsungces.com.
About Samsung Electronics Canada Inc.
Samsung Electronics Canada is a global leader in technology, opening new possibilities for young minded consumers everywhere through innovation, stylish design and premium experiences. Through relentless innovation and discovery, Samsung is transforming the worlds of TVs, smartphones, tablets, PCs, cameras, home appliances, printers, LTE systems, medical devices, semiconductors and LED solutions. As a result, Samsung has become a true leader in the technology industry. In 2013, Samsung was ranked #7 in the Interbrand 100 Best Global Brands while the Canadian arm was named as one of Strategy Magazine's 2013 Brands of the Year and Marketing Magazine's 2012 Top 10 Marketers of the Year in Canada. Globally, Samsung employs 286000 people across 80 countries with annual sales of US$216.7 billion.
To discover more, please visit www.samsung.com.
Follow Samsung Canada at facebook.com/SamsungCanada or on Twitter @SamsungCanada
For more information, please contact:
Emily Getz
North Strategic for Samsung Canada
emily.getz@northstrategic.com
647-466-2602