Work efficiently from anywhere
Work smart, stay connected
More of us than ever are working at home. For some, this may be temporary but for many, this will evolve into a new normal. Although the change is initially a disruption, remote working can offer many benefits - for individuals, and businesses too. With the right technology in place, you can work from home comfortably and productively.
Samsung display solutions can help you create an ideal workspace so that you can work efficiently.
The key to effective remote working
Work from Home
Virtual meeting
Work from Home
Embrace increased productivity at home
* Source: 2014-2018 American Community Survey 5 Year Estimates
Work smarter with a Samsung monitor
Even with home comforts and convenience, remote workers do report higher levels of stress and can struggle to find a work-life balance.
So, when you are working from home, you need to make the environment work for you.
Samsung monitors provide smart options to help you boost your productivity and regain a healthy balance between work and life.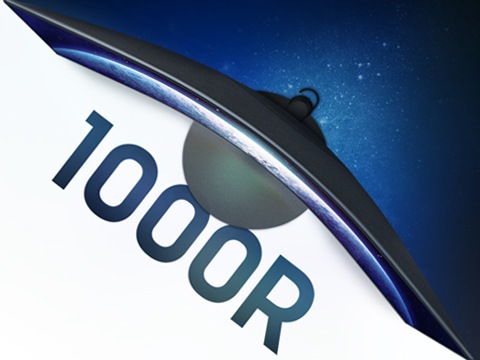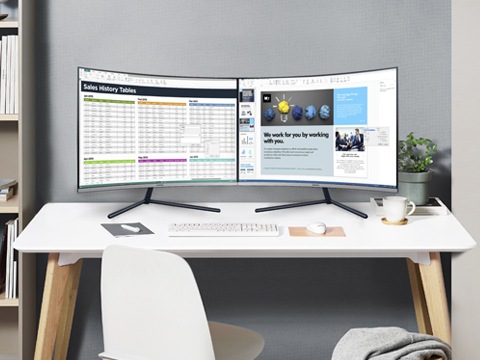 Multi-tasking made simple
The best Samsung monitors for your home office
Look after your eyes with a certified 1000R display
When working at a computer, you need to look after your eyes. This 1000R curvature display is industry certified for eye comfort*. Plus, its virtually borderless design minimizes any distractions.
* T55 received a high performance curved display (1000R) and eye comfort certificate from TÜV Rheinland.
Sharpen your focus with our 4K monitors
Enhance work and play with an ultra HD monitor. View documents and webpages with less scrolling, split your screen and work with multiple windows comfortably, and enjoy detail in your photos, videos and games too.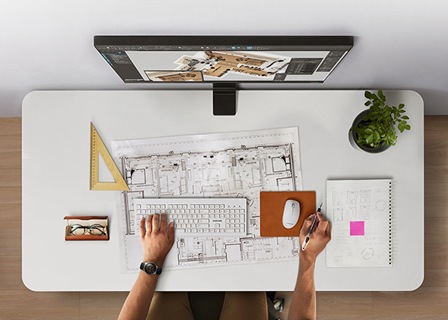 Maximize your desk space with innovative design
Give yourself the space you need with the stylish and practical Samsung Space Monitor. It cleverly lays flat against the wall - helping you reclaim your desk space.
Virtual meeting
The power of video conferencing
Thanks to technology, we can easily communicate with each other across the world. For businesses, video conferencing can capture the benefits of face-to-face communication and helps boost performance, productivity and collaboration.
Maximize performance
Emails and instant messages can waste time and lead to miscommunication. Video conferencing brings everyone together to talk and be accountable.

Improve productivity
Meeting virtually saves on travel. Products can be solved faster - and cheaper. Video calls can even be used for customer communication and hiring.

Enable effective collaboration
The potion for visuals helps keep attendees engaged. The ability to record and distribute video meetings provides greater flexibility and convenience.
Transform video conferencing with Samsung SMART Signage
Samsung SMART 4K signage creates effective and beautiful meeting experiences - no complex setup or technical knowledge needed. With best-in-class video conferencing, collaboration options, and a diverse range of solutions - from standalone signage to the Flip - Samsung enables the future of work.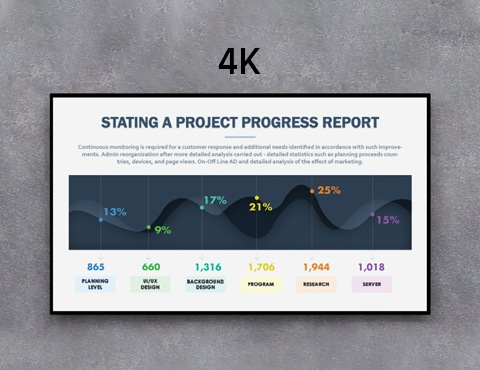 Optimal viewing experience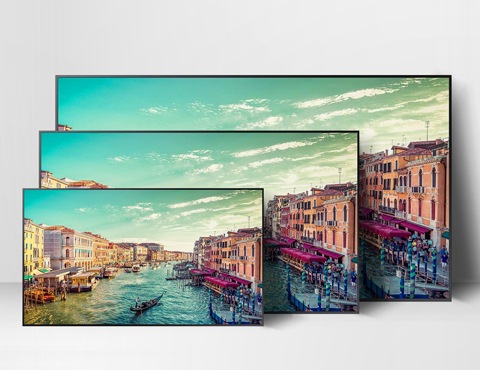 Intelligent video conferencing
Video conference solutions to improve collaboration
Unite Samsung's powerful display technology and Cisco's advanced meeting solution to improve the accessibility and quality of your meetings. Webex on Display has customizable options for meeting rooms, covering room sizes and brightness.
Webex on Flip
Easily share ideas with colleagues by combining Cisco's video conferencing with our innovative interactive whiteboard technology. Webex on Flip lets your team intuitively collaborate in real-time from anywhere with two-way whiteboarding.
WMR Series
Revitalize productive collaboration through refined interactive e-board technology