Free up disk space on your Samsung laptop or notebook
Last Update date :
Oct 08. 2020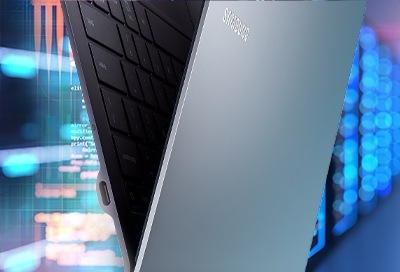 There are a few different ways you can manage and clear up storage space on your laptop or notebook. You can empty the recycle bin periodically, or uninstall programs that you aren't using. If you'd like to save some of your data for later, transfer it to an external storage device or use a Cloud storage option. Find the method that works best for you and your laptop or notebook.
Information provided applies to devices sold in Canada. Available screens and settings may vary for laptops and notebooks sold in other countries.
Check the storage space
Viewing the storage on your laptop and notebook is a good way to analyze how much free space you have left to use. You'll also be able to check which apps and programs are taking up the most space on your hard drive, so you can decide the best method for freeing up space. If you'd like to view your laptop or notebook's current storage, click the Start icon, and then click Settings. Click System, and then click Storage.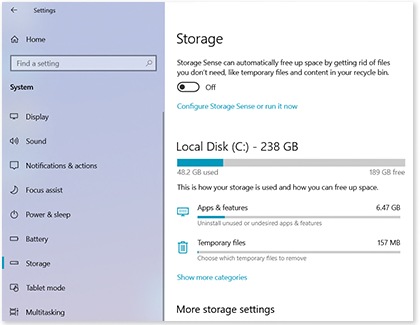 The settings screen will display the amount of storage currently being used by apps, features, and temporary files. Turn on the switch next to "Storage Sense" to automatically clear the space that is being taken up by temporary files that you don't need.

Click Apps and features to view the list of apps on your laptop and notebook by storage type and amount. You can search for specific apps using the search bar above the list. Click Temporary files for a list of downloaded files and system error files that are being stored. You can remove any of these files by selecting them, and then clicking Remove files.
Uninstall a program
If you aren't using certain programs or apps regularly, you may want to uninstall them so they aren't running in the background and taking up storage space.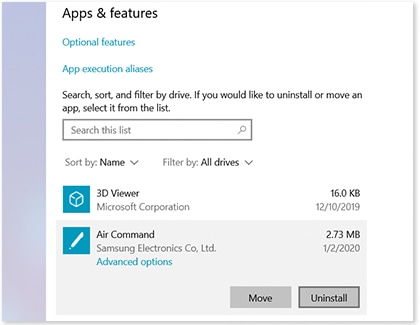 Navigate to the search bar, then search for and select Control Panel, and then click Uninstall a program. Check the size of each program to determine if it will free up a large amount of space, and then select it. Click Uninstall to completely remove the program from your laptop or notebook.

Empty the Recycle Bin
Your laptop or notebook's Recycle Bin will temporarily store deleted files and documents until you decide to permanently remove them. If you've accidentally sent a file to the Recycle Bin, you can recover it immediately (unless you permanently remove it). You can also remove files from the Recycle Bin to free up additional space. To retrieve a deleted file, open the Recycle Bin and find the file you need. Right-click the file, and click Restore to recover it. It will be moved to its original location on your laptop or notebook so you can access it again.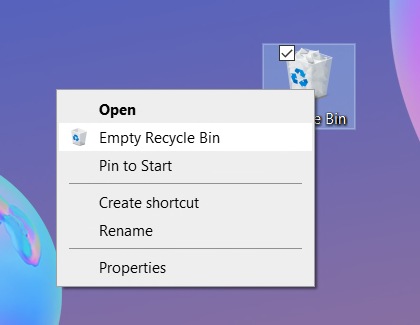 To permanently delete files, open the Recycle Bin, and select an individual file. Right-click the file, and then click Delete. Or click Empty the Recycle Bin to permanently remove everything in it.

Use external storage
If you'd like to transfer data from your laptop or notebook so it can be accessed at a later date, you can use external devices like hard drives, SD cards, and USB drives. If your external storage device was previously used with a different kind of computer, such as a Mac, it may need to be formatted in order to work with your laptop or notebook. However, if the storage device was used with another laptop or notebook and the drive is big enough, you can continue adding files and don't have to worry about formatting.

Remember, formatting an SD card or USB drive will erase all of the card's stored data and will then assign a new file system.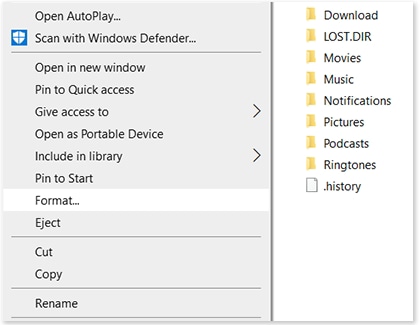 Insert the device into the available slot on your laptop or notebook. From the Home screen, open File Explorer. Click This PC on the left sidebar; the external device should appear here. From File Explorer, you can begin moving files by dragging and dropping them onto the external device. If you need to format the device, right-click its name, and then click Format. Click Start to begin formatting, and then click OK if prompted to erase all data.

Use Cloud storage
If you don't want to use a physical storage device, you can use a Cloud storage service, such as Google Drive, Dropbox, or Microsoft OneDrive to store your data. You can transfer your data back to your laptop or notebook at any time.

Cloud storage involves saving your data on a server that is maintained by a provider of your choice. You will need to set up a username and password so that your data remains secure. If you choose to store your data this way, it can be accessed from anywhere as long as you have an internet connection.