DV8600 Dryer with MultiSteam, 7.4 cu.ft - Clean the lint filter (DV50K8600EV)
Last Update date :
Oct 06. 2020
Lint filter
To prevent a risk of fire, make sure to clean the lint filter before or after every load.
Note: The provided information refers to the appliances sold in Canada. The available settings and options may differ from appliances sold in other countries.
Cleaning the lint filter
1.
Turn the dryer off and open the door.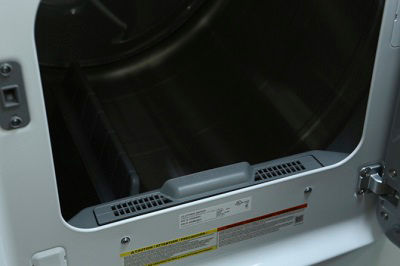 2.
Pull out the lint filter from inside the tumbler.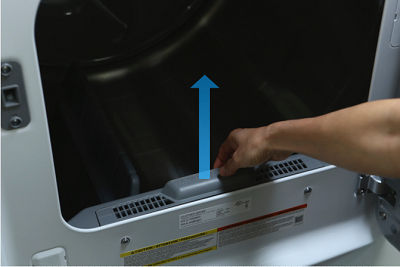 3.
On this specific model, the lint trap opens from the bottom (at the opposite end of the handle). Unfold the trap and remove the lint that has accumulated, using your hand or a paper tissue. Finally, close the trap.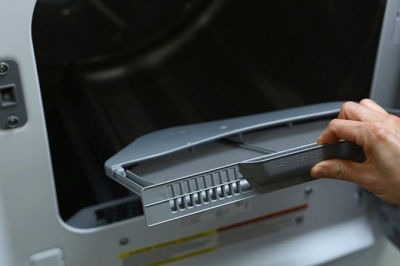 4.
Reinsert the lint filter, and then close the door.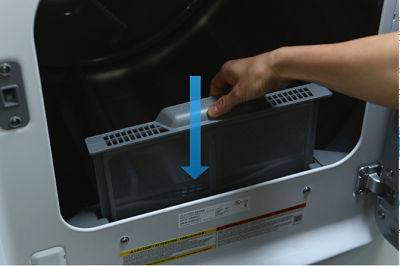 Cleaning the dryer
➥
Feature panel:
• Clean with a soft, damp cloth. Do not use abrasive substances.
• Do not spray liquid cleaning agents directly on the display of the dryer.
• Some laundry pre-treatment soil and stain removers may damage the feature panel.
• When using liquid cleaning agents, apply them to the cleaning cloth. Do not apply them directly to the dryer. Wipe up any spills or overspray immediately.
➥
Tumbler:
• Remove any stains from the tumbler with an all-purpose cleaner.
• Tumble old towels or rags to remove any remaining stains or cleaning substances. Stains may still be visible, but will not affect subsequent loads.
➥
Stainless steel tumbler:
• To clean the stainless steel tumbler, use a damp cloth with a mild, non-abrasive cleaner suitable for easily marred surfaces. Remove cleaner residue and dry with a clean cloth.
➥
Dryer exterior:
• Clean with a soft, damp cloth. Do not use abrasive substances.
• Protect the surface from sharp objects.
• Do not place any heavy or sharp objects or a detergent container on the dryer. They can scratch or damage the top cover of the dryer.
• The dryer has a high-gloss finish on the entire surface. Be careful not to scratch or damage the surface.
➥
Exhaust system:
• Check and clean the exhaust system on a yearly or regular basis to maintain optimum performance.
• The external exhaust hood must be cleaned more frequently to ensure a proper air flow.
Please answer all questions.