NE59K3310SS - Electric Range with Stainless Steel Edge Frame, 5.9 cu.ft - Use cookware properly (NE59K3310SS)
Last Update date :
Oct 01. 2020
Cookware
Using the right cookware can prevent many problems, such as uneven cooking or extended cooking times. Using the proper pots and pans will reduce cooking times and cook food more evenly.
Note: The provided information refers to the electric ranges sold in Canada.
Using the proper cookware
Check for flatness by rotating a ruler across the bottom of the cookware: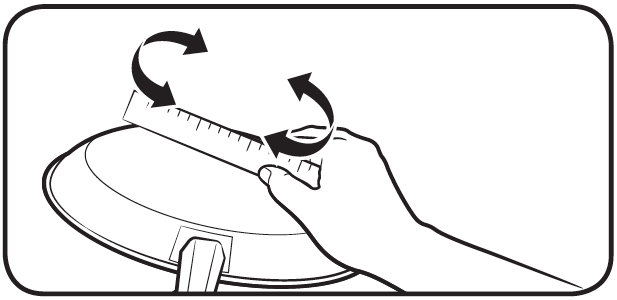 Correct usage

The following criteria describe a correct usage of cookware:
• Pot diameter matches element surface diameter.
• Flat bottom and straight sides.
• Tight fitting lids.
• Weight of handle does not tilt pan.
• Pan is well balanced.
• Pan size matches the amount of food to be prepared and the size of the surface element.
• Made of a material that conducts heat well.
Incorrect usage

➲
Issue: Curved and warped pan bottoms.

➲
Issue: Pan overhangs element by more than one-half inch.

➲
Issue: Pan is smaller than cooking area.

➲
Issue: Heavy handle tilts pan.