Samsung Refrigerator - Level the Unit
Last Update Date :
Dec 15. 2018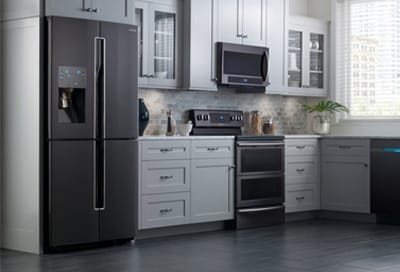 To save energy and prevent potential cooling issues, noises, or leaks, your refrigerator needs to be level. This guide will show you how to level your fridge and make minor leveling adjustments.
The provided information refers to refrigerators sold in Canada. The available settings and options may differ for devices sold in other countries. 
Tools needed to level the refrigerator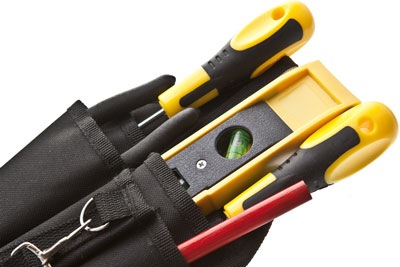 A carpenter's level is required to level the refrigerator left to right.

A flat-head screwdriver is required to turn the legs.

A Phillips screwdriver may be required if a kickplate needs to be removed.

Locate the leveling legs
The leveling legs are located underneath the refrigerator at the front.

For easier access to the leveling legs on Side by Side and Four Door models, open both the doors.

If the refrigerator has a front leg cover, it needs to be removed for easier access to the leveling legs. This will vary between models, as some covers do not have to be removed to access the legs. To remove the front leg cover, remove the screws with a Philips screwdriver, and then lift it up from the bottom and pull it out.

Adjust the leveling legs
There are 2 leveling legs for leveling and holding the refrigerator in place. There are also 4 caster wheels used for moving the refrigerator. The legs should be lowered enough so the front wheels lift off of the floor.
1
Insert a flat-head screwdriver into one of the notches on the side of either leveling leg. It does not matter which one you adjust first.
2
Use the screwdriver as a lever to rotate the leveling leg to the left. This will raise that side of the refrigerator. Repeat this on the other side until the refrigerator is as high as it can go.
Always raise the leveling legs into the refrigerator and off the floor before moving the refrigerator. This will prevent damage to your floor.
Make minor adjustments
Using a carpenter's level, make sure the refrigerator is level left to right. Make sure to check the level of the main unit and not the doors (which can be adjusted separately).

If the refrigerator is not level, determine which side is higher, and on that side, rotate the leveling leg to the right and check the level again. Continue to make adjustments until the refrigerator is level.

Do not level the refrigerator front to back. When leveled correctly, the refrigerator will have a front-to-back slant, with the front of the refrigerator higher than the back.

Don't forget to re-install the front leg cover (if you removed one).
Not finding what you're looking for? We're here to help.
Call

* For any printer related enquiries please visit the HP website .
Contact Us