Samsung Electric Cooktop - Panel is not responsive
Last Update date :
Oct 08. 2020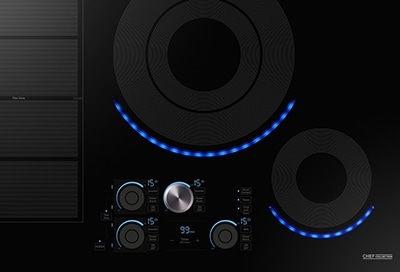 Some of our built in electric and induction cooktops use capacitive touch (like a smartphone), which requires bare skin contact to confirm a touch. Because of this, unlike our models with knobs, capacitive touch panels also have Child Lock. If your capacitive touch panel turns on but won't respond to touch, it may also be wet or dirty.
The provided information refers to cooktops sold in Canada. The available settings and options may differ for appliances sold in other countries.
Turn Child Lock off
If Child Lock is on, it will be lit, and the panel may beep at you and display a message if you try to touch any button other than Power. See your user manual for instructions to turn it off.

Use bare skin
The surface of the panel requires bare skin contact to detect touch, like a smartphone. Make sure your hands are dry, as well.

Clean the panel
Similar to a smartphone, if the panel is really dirty or wet, it may not detect touch very well.