Samsung washing machine - 4E or NF error (water not filling)
Last Update Date :
Apr 19. 2019
If the machine is not getting enough water, a no fill, or "4E" or "NF" error code will be displayed on units with a digital display. This message can take up to 16 minutes to appear. This does not mean there is a defect with the unit.
The provided information refers to appliances sold in Canada. The available settings and options may differ for devices sold in other countries.
The "4E" or "NF" error indicates that the washing machine has detected that there is a problem with the water supply. The most common reason for this error is a blocked or kinked water supply hose. Follow the below troubleshooting steps to resolve it:
1
Check that the water tap connected to the washing machine is open to full.
2
Check that there are no kinks or bends in the water hose connected to the machine.
3
Check to see if the water hose mesh filter is not blocked. See the steps below showing you how to do this. You should clean the water hose mesh filter at least twice per year to prevent build up.
You will need the following tools: a bucket, a channel lock pliers, a needle nose pliers and a small nylon bristled pipe brush.
3
Loosen and disconnect the water hoses located behind the washer.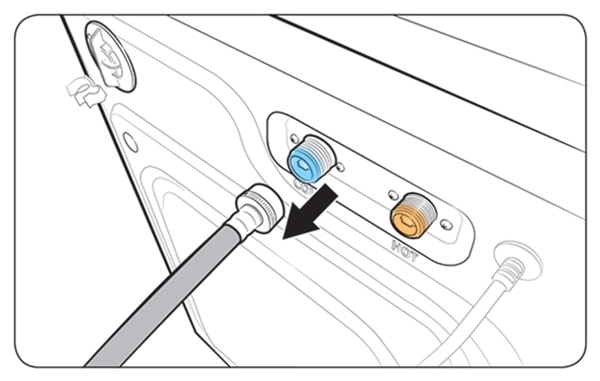 When loosening, cover the hose with a cloth to prevent water from gushing out.
4
Use needle-nose pliers to pull out the mesh filters from the inlet valves.
5
Submerge the mesh filters in water so that the threaded connector is also submerged.
6
Dry the mesh filters completely out of direct sunlight, and then reinsert them.
7
Re-connect the water hose back to the inlet valve.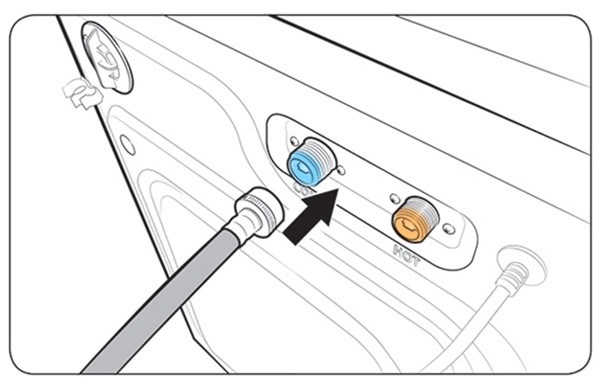 Make sure it is tightly closed to prevent leaks. Do not over tighten as this may damage the water valves.  
8
Turn the faucet back on slowly.
Be very careful not to damage the mesh filter screens. If either of the screens are damaged, they will have to be replaced.
Because the WA3000 washing machine does not have a digital display, no error codes will be displayed.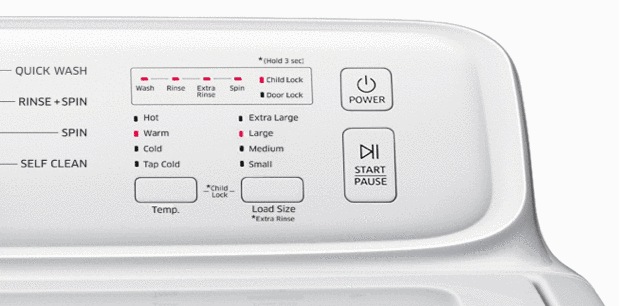 Error messages appear as blinking lights on the Settings panel. The "Extra Large" light blinking means there is a 4E (NF) error.  
Not finding what you're looking for? We're here to help.
Call

* For any printer related enquiries please visit the HP website .
Contact Us