Samsung washing machine – 5E or ND error (water not draining)
Last Update Date :
Mar 27. 2019
If the machine is not draining water, a "5E" or "ND" error code will be displayed. 
The provided information refers to appliances sold in Canada. The available settings and options may differ for devices sold in other countries.
Please follow the troubleshooting steps to prevent the issue from happening:
1
Check that the drain hose is as straight as possible with no kinks.
2
Verify that the drain hose does not form an airtight connection in the standpipe, and is not inserted more than 6 inches. If the drain hose is pushed in too far or an airtight connection is made, a syphoning effect will force water and air back into the washer. This can result in the washer not being able to drain, fill or spin.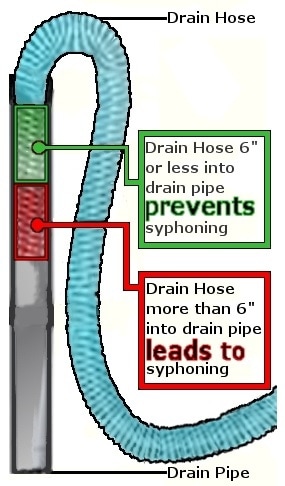 3
Make sure the debris filter is not clogged. Clean the debris filter (see below).
The debris filter is housed inside of the drain pump to prevent the drain hose from being clogged. If this is not cleaned regularly, unpleasant odor, draining and filling issues will occur. Thus, the filter should be cleaned periodically, based on how frequently the washer is used.
A Samsung front loader washer has a debris filter access panel located on the front of the unit (bottom left). It should be cleaned regularly (5 or 6 times a year) to prevent unpleasant odor, draining, and filling issues.
1
Power off the washer, and then unplug it from the electrical outlet. Gently press the top area of the filter cover to open.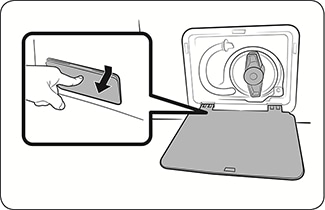 2
Prepare to receive the drainage water by placing an empty, spacious container nearby. Position the emergency drain tube above a container while holding the tube cap (A).
3
Open the tube cap and let water in the emergency drain tube (B) flow into the container until no more water remains. When finished, close the tube cap, and reposition the tube back to its starting position.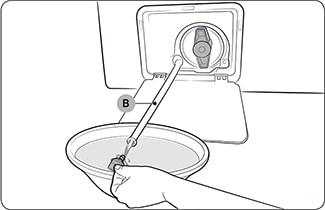 4
Turn the pump filter knob (A) to the left, and drain off the remaining water.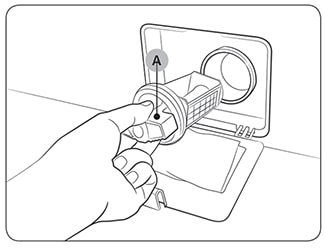 5
Clean the pump filter using a soft brush. Make sure the drain pump propeller inside the filter is unclogged.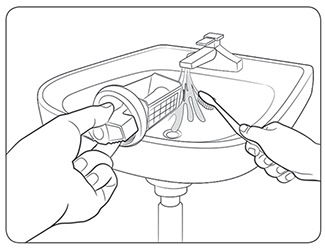 6
Reinsert the pump filter, and then turn the filter knob to the right. Close the filter cover.
Because the WA3000 washing machine does not have a digital display, no error codes will be displayed.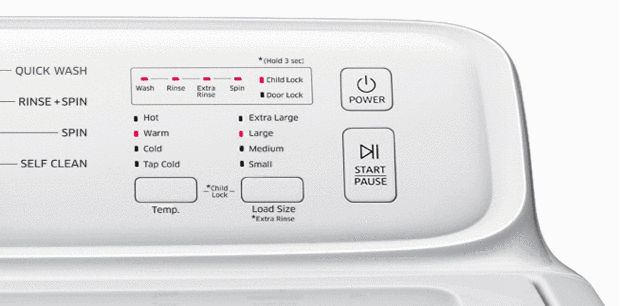 Error messages appear as blinking lights on the Settings panel. The "Small" light blinking means there is a 5E (ND) error.
Not finding what you're looking for? We're here to help.
Call

* For any printer related enquiries please visit the HP website .
Contact Us