Bixby on the 2020 Galaxy A series
Last Update date :
Oct 02. 2020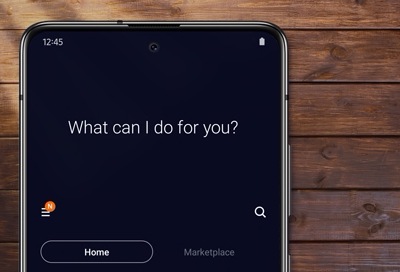 That's right: the Galaxy A series has Bixby! However, each model has different capabilities. Make sure to check out which Bixby features your phone has so you can start using them to your advantage.
Information provided applies to devices sold in Canada. Available screens and settings may vary for smartphones sold in other countries.
Identify things with Bixby Vision
On the Galaxy A51 and A71 you can use Bixby Vision. This app uses your phone's camera to identify the things around you. For example, you can point the camera at a piece of clothing and Bixby Vision will pull up similar items from the Internet.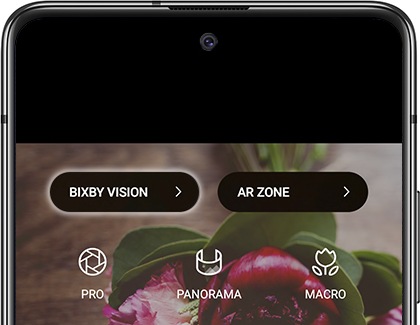 To use Bixby Vision, open the Camera app, tap MORE, and then tap BIXBY VISION at the top of the screen. From here, you can use Bixby's lenses and apps to get information about the things around you, translate text, and much more.

Wake up Bixby Voice
The Galaxy A51 and A71 come with Bixby Voice! But unlike other Galaxy phones, the A series doesn't have a designated Bixby button. Instead, the Power button lets you wake up Bixby and you'll need to turn off your phone another way. To wake up Bixby for the first time on the A51 or A71, simply hold down the Power key until the Bixby screen appears.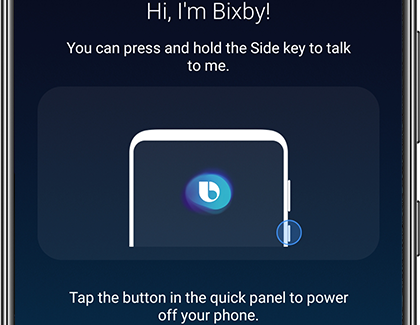 Once the Bixby screen appears, follow the on-screen prompts to set up Bixby Voice. Don't forget to add an App screen shortcut for easy access.

Now, you can call Bixby by pressing and holding the Power key. When you want to turn off your phone, open the Quick settings panel. Tap the Power icon; it will appear next to the Settings icon. Then, tap your desired option, such as Power off or Restart.

If you don't want to use the Power key to call Bixby, you can turn customize the Side key, call Bixby by using voice wake-up, or use the Bixby Voice shortcut from the App screens.
Please answer all questions.