Galaxy A50 - Adjust the flashlight brightness (SM-A505W)
Last Update date :
Oct 07. 2020
A phone is many things. Even if we forget about it sometimes, a phone is a camera, an assistant, and even a flashlight! There's no reason to be scared in the dark. You can adjust your phone's flashlight brightness level in a few simple steps.
Information provided applies to devices sold in Canada. Available screens and settings may vary for smartphones sold in other countries.
Adjust the flashlight's brightness
When an important item rolls under the coach, don't despair. Just use the flashlight on your phone and adjust its brightness, so you can see even in the darkest corners.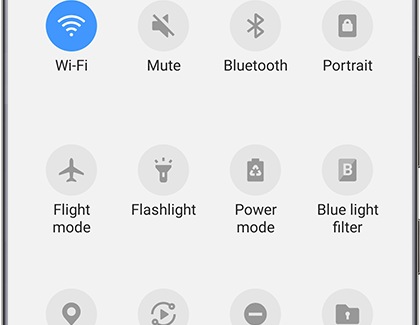 First, open the Quick Settings panel by swiping down from the top of the screen. Then, navigate to and tap the word Flashlight, not the icon above it (which works as a switch to turn the flashlight on and off).
Once you're on the Flashlight settings page, tap the switch to turn on the light. This will give you access to the slider that control its brightness. Move the slider from Level 1 (low) to Level 5 (high). Once you are done, tap the switch at the top again to turn the flashlight off.