Accessorize your Galaxy Note10
Last Update date :
Feb 01. 2022
Your Galaxy Note10 is already awesome on its own, but there is something that can make it even more amazing: accessories. They let you listen to music, expand your storage, and even protect your phone while making it look stylish. The Galaxy Note10 has all kinds of optional accessories to help you get the most out of your new phone.
Note: Information provided applies to devices sold in Canada. Available screens and settings may vary for smartphones sold in other countries.
Use a screen protector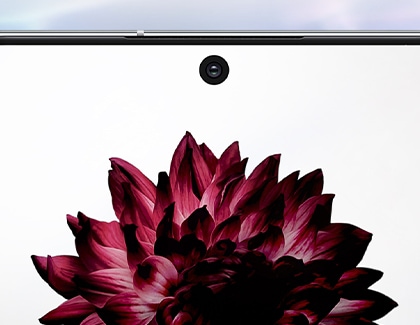 The Galaxy Note10 actually comes with a screen protector already applied. Screen protectors are a must for keeping your phone smudge and fingerprint free. They can also prevent debris from entering your phone. Want to use a different screen protector? No problem, you can remove the pre-installed one and apply a new screen protector. However, make sure the new protector is certified and compatible with the different touchscreen features that the Galaxy Note10 has to offer.

Note: Only use Samsung certified screen protectors.

Use a unique LED phone case
Everyone loves having a phone case that matches their style. But did you know that some can actually shine - literally? Samsung has LED phone cases, where small LED lights twinkle when you get a call, text, or notification. There are two kinds: the LED wallet case and the LED back cover case.

As the name suggests, the LED wallet case has pockets for you to store credit cards or other items. When the case's front cover is closed, LED lights and symbols will appear whenever you get a notification. You can even customize them based on who's contacting you or what kind notification you receive.

On the other hand, the LED back cover does not have a front flap. It looks like a regular case, but LED lights will flash on the case's back cover when you receive calls or notifications. Additionally, when you put your Galaxy Note10 face down, the LED back cover's lights will fade in and out like a light show.
Note: NFC and Samsung Pay may not work if the LED's are in use on the cases.

Use headphones or audio adapters
The Galaxy Note10 includes AKG headphones that have a USB-C connector. Just connect the headphones into the USB-C port on your phone – the same one your charger goes in. You can also use Bluetooth headphones to listen to everything without wires.

Note: When using dual adapters to charge and listen to audio at the same time, the adapter may overheat and cause audio or charging issues. Use only Samsung adapters and accessories with your phone.

Expand storage with microSD cards
All Galaxy Note10 models have tons of storage for apps, games, movies, and more. But if you need even more room, there are multiple options available. Galaxy Note10+ can use a microSD card to get up to 1TB of extra storage. You can also expand your storage using Samsung Cloud or other cloud services to back up or store content and be able to access it from anywhere.

Note: The Galaxy Note10 does not support microSD cards.

S Pens
Don't forget the most important part of your new phone… the S Pen! It is what gives the Galaxy Note10 an edge over other phones. The pens come in Aura white, Aura glow, Aura black, and Aura blue. The colour of your S Pen will depend on what colour Galaxy Note10 you have. And do not forget that this new S Pen has all kinds of new features and capabilities.

Note: Colour availability will depend on the Galaxy Note10 model.