Galaxy Note10 - Presentation of the new S Pen (SM-N970W, SM-N975W & SM-N976W)
Last Update date :
Oct 07. 2020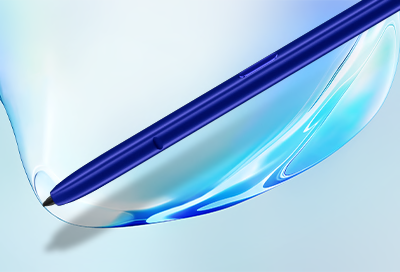 It's what make the Notes series so iconic: the S Pen. And while every S Pen is awesome, we've dedicated ourselves to making them better with each release. Therefore, the Note10's S Pen is the best one so far! And it has some different features and specs than previous S Pens.
Information provided applies to devices sold in Canada. Available screens and settings may vary for smartphones sold in other countries.
Sturdier than ever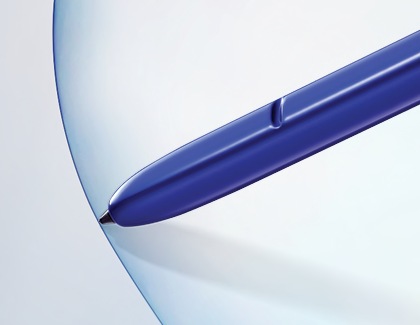 The Note8 and Note9 S Pens were made from two separate parts, the Note10 one has a unibody made of one piece, making it more durable and stronger.

A better battery
Starting with the Note9, the S Pen uses Bluetooth LE (low energy) that lets you use Remote controllability and other cool features. Because of the Bluetooth, you need to charge the S Pen every once in a while.

The Note10 S Pen takes a little longer to charge than the Note9's, but it also lasts longer. The new S Pen is built to last, up to 10 hours in stand by time. To charge your S Pen, insert it into your phone for 6 minutes. In that time, it will recharge to a full 100%.

Fun Bluetooth features
The remote controllability feature blew everyone out of the water when the Note9 was released. It lets you take pictures with the S Pen, control PowerPoint presentations, browse Gallery, and more.

The Note10 S Pen took this feature even further and added Air actions! This S Pen can sense motion, allowing you to perform certain actions. For example, flicking the S Pen to the left or right changes the current mode in the Camera app. You can even customize Air actions and gestures through settings.

Like other Bluetooth devices, the S Pen's max range is 30 feet.

Edit your heart away
Who doesn't love using the Air command menu to write or draw? It's a staple feature on the Note series. And don't forget the PENUP app with its digital coloring book. You can enjoy these features on the Note8, Note9, and Note10.

However, the Note10 has more editing and creative options than ever before. You can edit more precisely with the new Video editor, draw on videos with Screen recorder, and get artistic in the new Adobe Rush app. On top of this, Samsung Notes has new features too. Quickly convert handwriting to text and even convert your notes to Microsoft Word documents!