Galaxy S10 - Take the Best Selfies with Your Phone (SM-G970W, SM-G973W & SM-G975W)
Last Update date :
Oct 01. 2020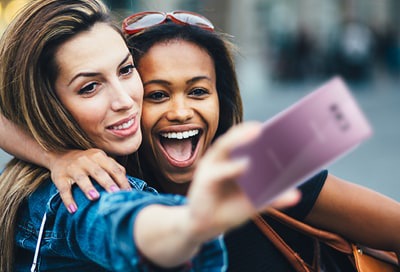 Selfies: you know you love 'em. Luckily, your phone comes with special features like a front-facing camera, built-in filters, and different camera modes so you can take the best possible selfies.
Information provided applies to devices sold in Canada. Available screens and settings may vary for smartphones sold in other countries.
Set Up for the Perfect Selfie
If you want to give your selfies some extra pizzazz, use the beauty features in your Camera. They'll provide the right lighting or effects to make the picture really stand out. Follow these steps:

Open the Camera app and make sure front facing camera is activated by swiping up or down on the screen or touching Flip Camera.

To use a different Camera mode such as Video or Live focus, swipe left or right. Touch Filter, to add cool filters like Ivory. And finally, touch Capture (or the Volume keys) to take that perfect selfie.
Camera Modes
Your phone's camera has multiple camera modes, so it makes you and your friends look extra fabulous. Learn below about the cool camera modes your phone offers: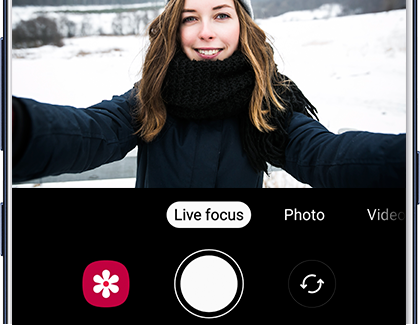 Live focus: Hold your phone at arm's length for a blur effect.

Photo: Your standard picture mode.
Video: Capture selfie videos.
HDR: Selfie videos can be recorded in HDR.
AR Emoji: Make an emoji of yourself and use stickers or filters.
Please answer all questions.