Galaxy A5 (2017) - Presentation of the Calculator app (SM-A520W)
Last Update date :
Oct 02. 2020
You can perform simple or advanced calculations with the Calculator, a preinstalled app on your smartphone.
The provided information refers to the devices sold in Canada. Screens and settings available may vary depending on your Canadian wireless service provider and your software version.
How to use the Calculator app
1
From the Home screen, touch Apps.
3
Hold your phone in the portrait view to access primary functions (division, multiplication, subtraction or addition).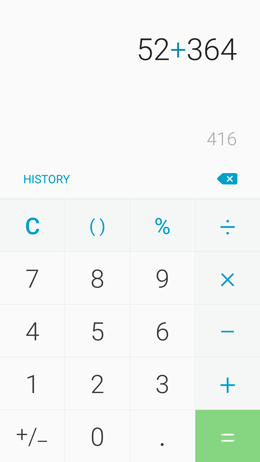 4
For those who require more advanced calculator functions, turn your smartphone on its side (to the left or to the right) to access advanced scientific functions.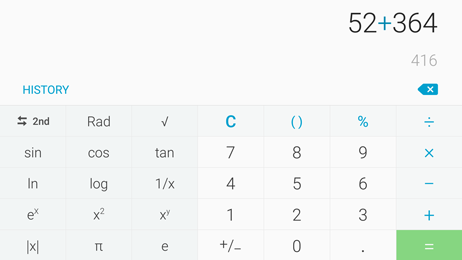 5
To see the calculation history, touch HISTORY.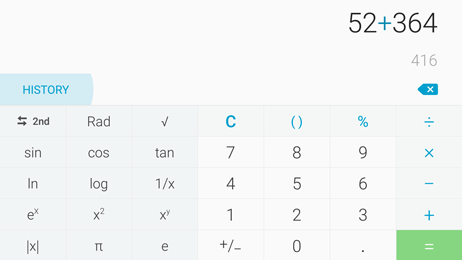 6
To close the calculation history panel, touch KEYPAD. To clear the history, touch CLEAR HISTORY.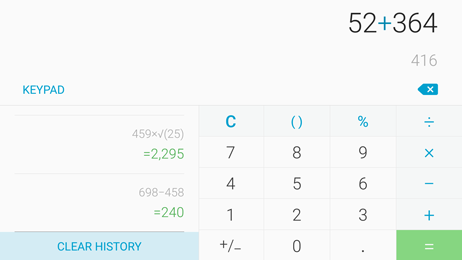 7
To clear the results and start over, touch the Clear icon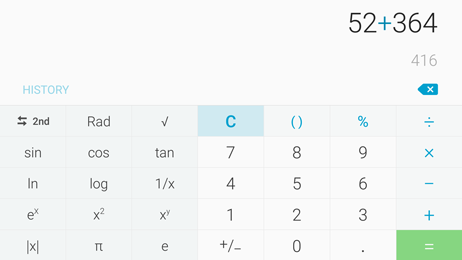 Access the scientific calculator if auto-rotate is disabled
If Auto-rotate is disabled, turning your smartphone on its side will produce no effect. You have to touch the Rotate icon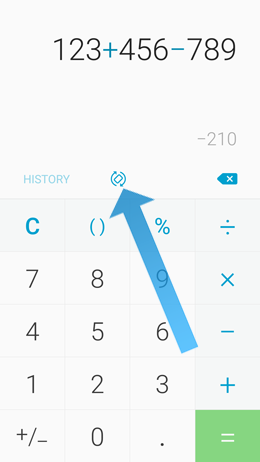 If you are not sure if Auto-rotate is enabled or disabled, simply look for the Rotate icon . If the icon is present, it means that Auto-rotate is disabled on your smartphone.