Galaxy Note9 - Manage All of Your Contacts with Ease (SM-N960W)
Last Update Date :
Dec 04. 2018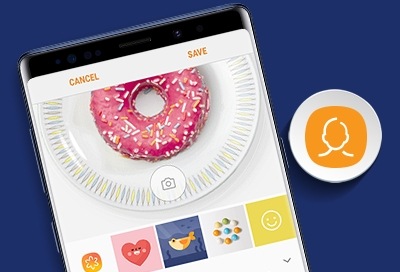 When your entire life is on your Note9, things can get a little mixed up, especially in Contacts. Ugh, was your new coworker named Rachel, Rachelle, or Raquel? No problem, the Contacts app has everything you need to keep your contact in order, including creating custom contact lists and merging contacts. You can even share your own Contact profile!
Screens and settings available may vary depending on your Canadian wireless service provider and your software version.
Set Up Your Profile
To access your personal contact information, you usually shuffle back and forth between different apps, like your email. Instead, keep all of your personal contact info in one place by setting up a profile in Contacts.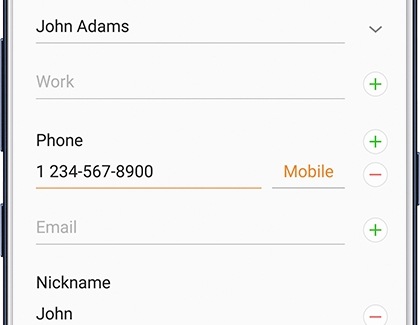 Navigate to and open Contacts, and then touch START. If needed, sign into your Samsung account. When you're signed in, touch your account's profile picture at the top of the screen to open your profile. Then, touch ALLOW; you will see all of your information listed, such your phone number, email, your Emergency contacts, and more. To edit the information on your profile, touch EDIT at the top of the page. Edit and adjust your desired information and then touch SAVE in the upper right-hand corner. Now your profile and contact information will be easy to find in case there is an emergency, like if you lose your phone.

Share Your Profile
You can also share your profile with others! It's much easier to send your contacts one big message, instead of typing out your phone number, email, and so on every time. On your profile page, touch More Options and then touch Profile sharing. Touch the slider and then adjust your desired settings.

You can also turn on Profile sharing by navigating to "Contacts". Touch "More Options" and then "Settings". Touch "Profile sharing" and then touch the slider.
Once Profile sharing is on, navigate to your profile and then touch SHARE. Select either vCard file (VCF) or Text. Then, choose your sharing method, such as text or email, and then send your profile. Now everyone will get one tidy message with all the info they need to reach you.

Create Custom List
You have a lot of work to do, and you need to everything to be strictly business – including your contacts. No worries, you can keep work and your personal life separate by making a Custom List in Contacts, where you will only see certain contacts.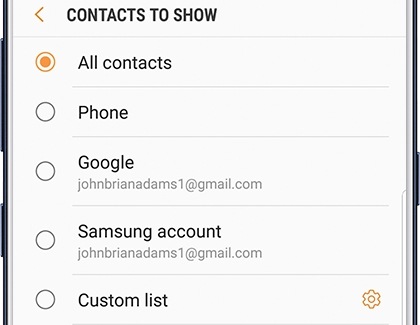 Navigate to Contacts and then touch More Options. Touch Settings and then touch Contacts to show. To create a customized contact list, touch the Gear icon next to Custom list. Then, adjust your desired settings. For example, you can touch Phone, and then select the types of contacts you want to see (Family, Coworkers, etc.). You can also choose which contacts to see from different services, such as Google.

Merge Contacts
If your friend keeps breaking their phone, you keep entering their new number over and over again, things can get confusing. Instead of having their name repeated twenty times in your Contacts, just merge it all together.

Navigate to Contacts and then touch More Options. Next, touch Manage contacts and then touch Merge contacts. You can sort by contacts that have the same number, email or name. Select the contacts you want to merge, and then touch MERGE.

Not finding what you're looking for? We're here to help.
Call

1-800-726-78641-800-SAMSUNG
Mon - Sun : 8:30 AM -12 AM (EST)
7 days a week, 365 days a year
* For any printer related enquiries please visit the HP website .
Contact Us