Tips for increasing the Battery runtime standby time of the Gear Fit2 Pro
Last Update Date :
Apr 12. 2018
Q: How can I increase the battery runtime / standby time of my Gear Fit2 Pro?
 
A: Your Gear provides various options that help you conserve battery power.
 
To reduce battery consumption and increase the standby time, here are some tips.
 
1. When you are not using the Gear, switch to sleep mode by covering the screen with your palm.
 
Also, the screen will turn off if the Gear is not used for a specified period.
 
2. Activate power saving mode.
 
In power saving mode, the Gear enables the following power saving actions:
 
• Displays colors on the screen as grey tones.
• Deactivates notifications.
• Deactivates the Wi-Fi feature.
• Deactivates additional features.
• Limits the performance of the Gear's CPU.
1
On the Apps screen, tap Settings.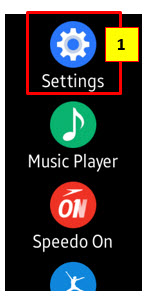 2
Tap Power saving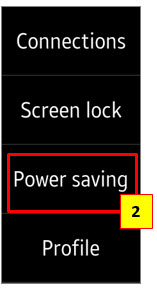 3
Tap the "Tick" icon.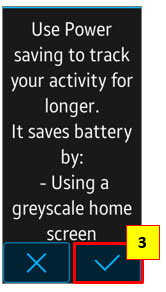 4
The device will now enters Power saving mode and the screen color will switch to "grey tones".
If you want to deactivate this power saving mode, tap Power Saving OFF in the bottom of the screen.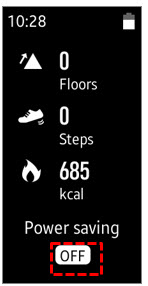 3. Deactivate the Bluetooth feature when not in use.
 
To deactivate the Bluetooth feature on the Settings screen, (1-2) tap Connections → (2.) then tap Bluetooth → (3.)Turn the Bluetooth function off.

4. Deactivate the Wi-Fi feature when not in use.
 
To deactivate the Wi-Fi feature, on the Settings screen, (1-2) tap Connections → (2.) tap Wi-Fi → (3.) Turn Wi-Fi off to deactivate the Wi-Fi feature.

5. Decrease the screen brightness.
 
On the Clock screen, (1.) swipe downwards from the top edge of the screen and
(2.) tap brightness icon and then
(3.) decrease the screen brightness by tapping Down button.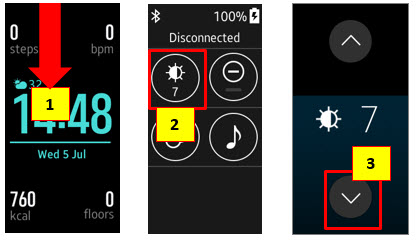 6. Deactivate the Watch always on feature.
 
If you deactivate the "Watch always on" feature on Gear Fit2 Pro, it will help to save the battery because it prevents to set the Gear to display a clock when the screen is turned off.
 
On the Settings screen, (1-2)tap Display → (2.) Turn off the Watch always on feature.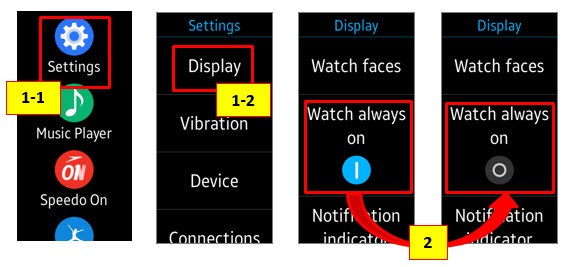 7. Customize the notification settings in Samsung Gear on the mobile device.
 
You can set the Gear to receive notifications from the mobile device for a variety of events, such as missed calls or new messages. But, to help reduce Gear Fit2 Pro battery consumption, you can select just those notification types you really want to be notified of.
 
On mobile device, tap Samsung Gear → then (1.) tap on Notifications → then (2.) tap Manage notifications → then (3) select only those apps you really wish to receive notifications on the Gear.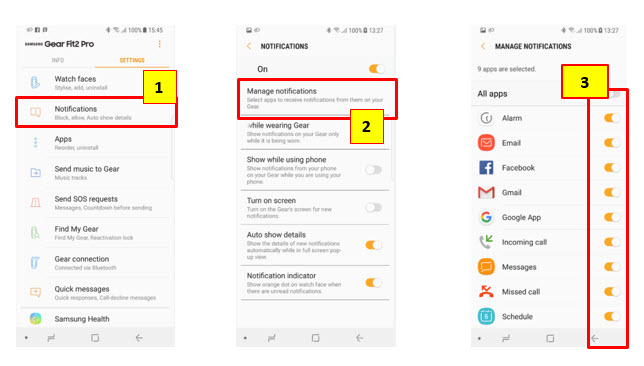 Not finding what you're looking for? We're here to help.
Call

1-800-726-78641-800-SAMSUNG
Mon - Sun : 8:30 AM -12 AM (EST)
7 days a week, 365 days a year
* For any printer related enquiries please visit the HP website .
Contact Us