Contemporary design
for your home
The Serif is back with a sleek base and the signature I-shaped profile. Transform your blank screen with exclusive patterns. Make a statement in your home with our new Serif.
Iconic design
The unique I-shaped profile is sharp and sophisticated. It's the definition of pure, emotional design that's created to elevate your room's design aesthetic.
Designed for more
freedom in your home
Whether you want your TV to blend in with the room or stand out as a feature piece, The Serif works with your space harmoniously. The Bouroullec brothers designed the TV to add character while seamlessly fitting into your everyday life.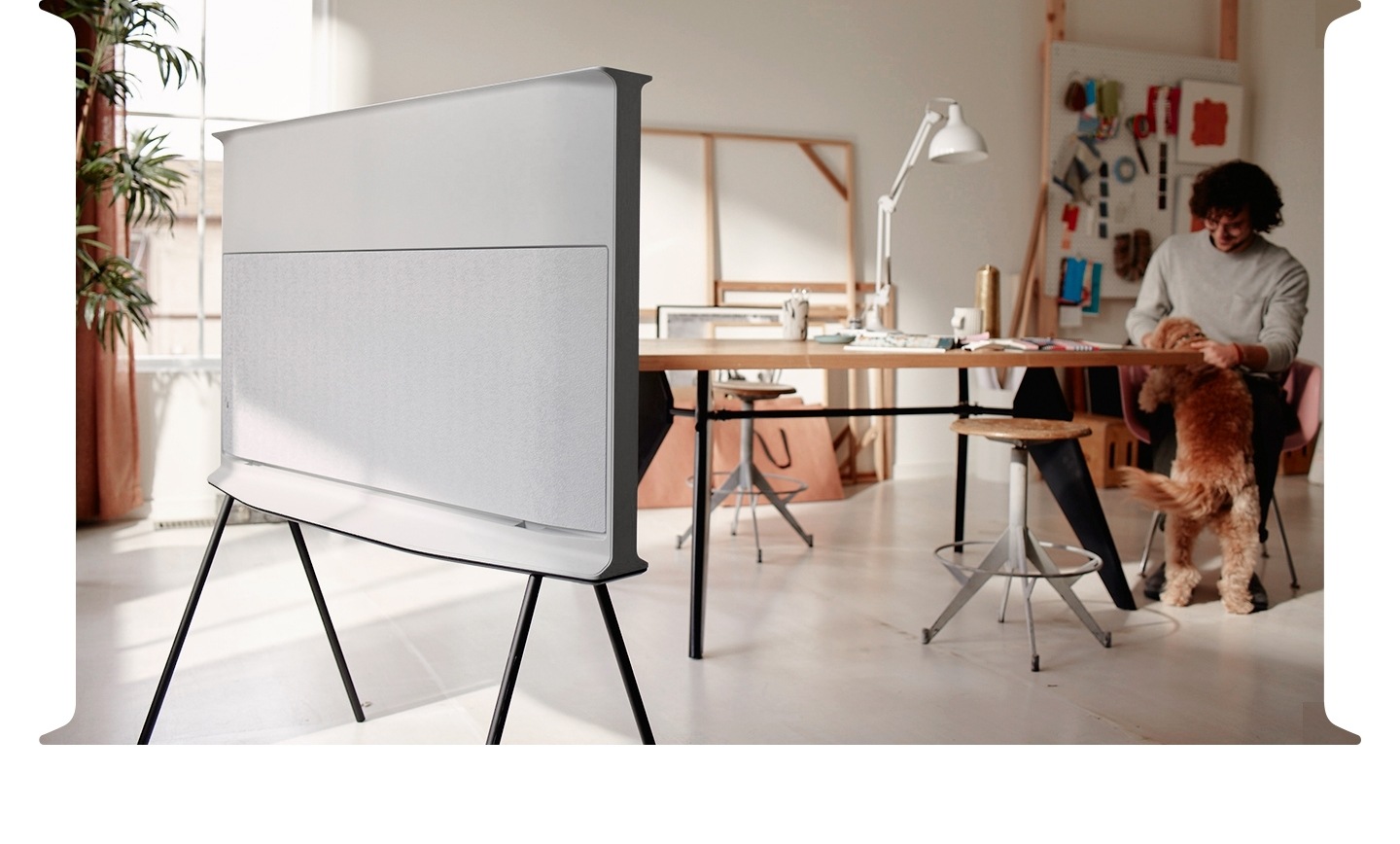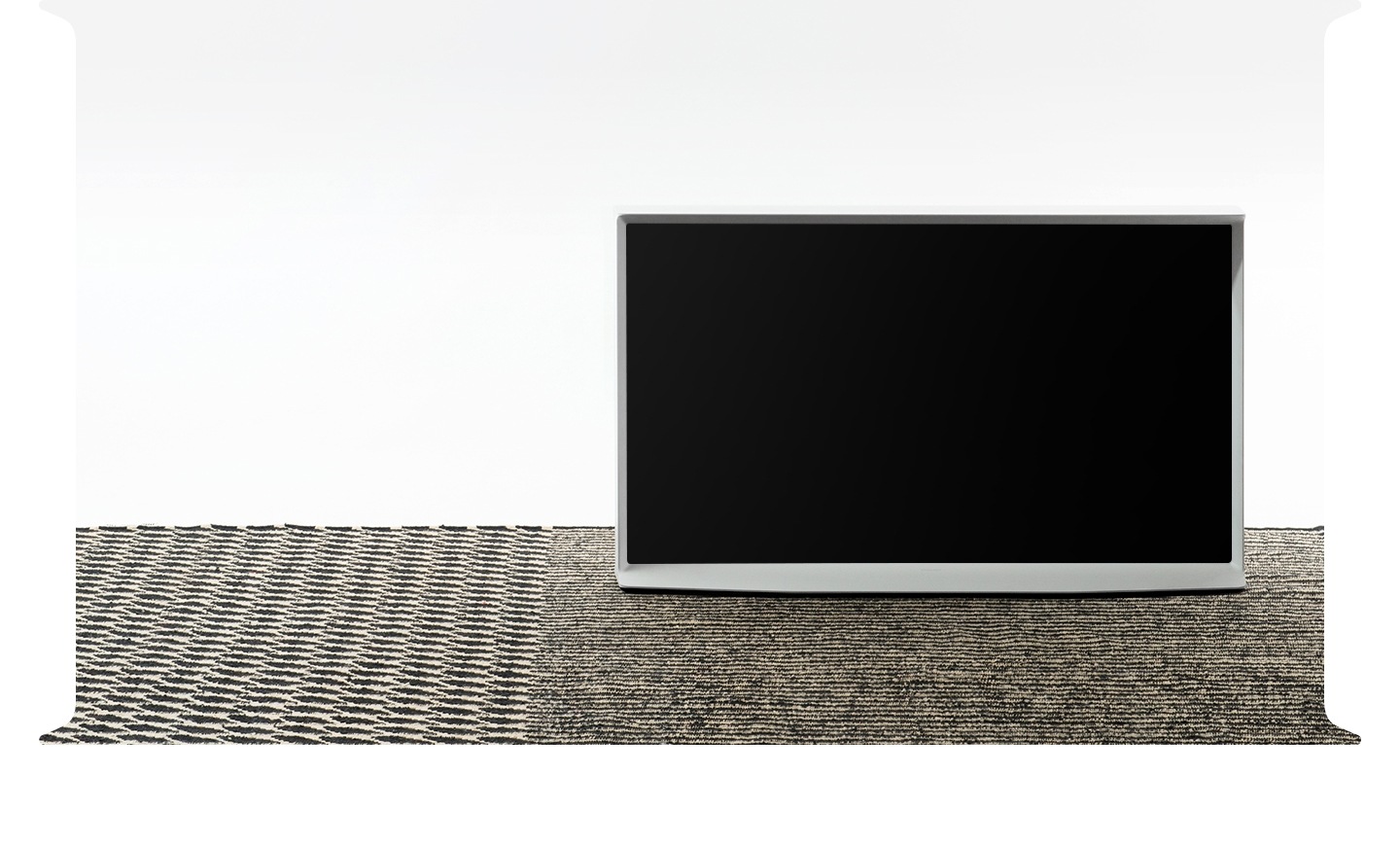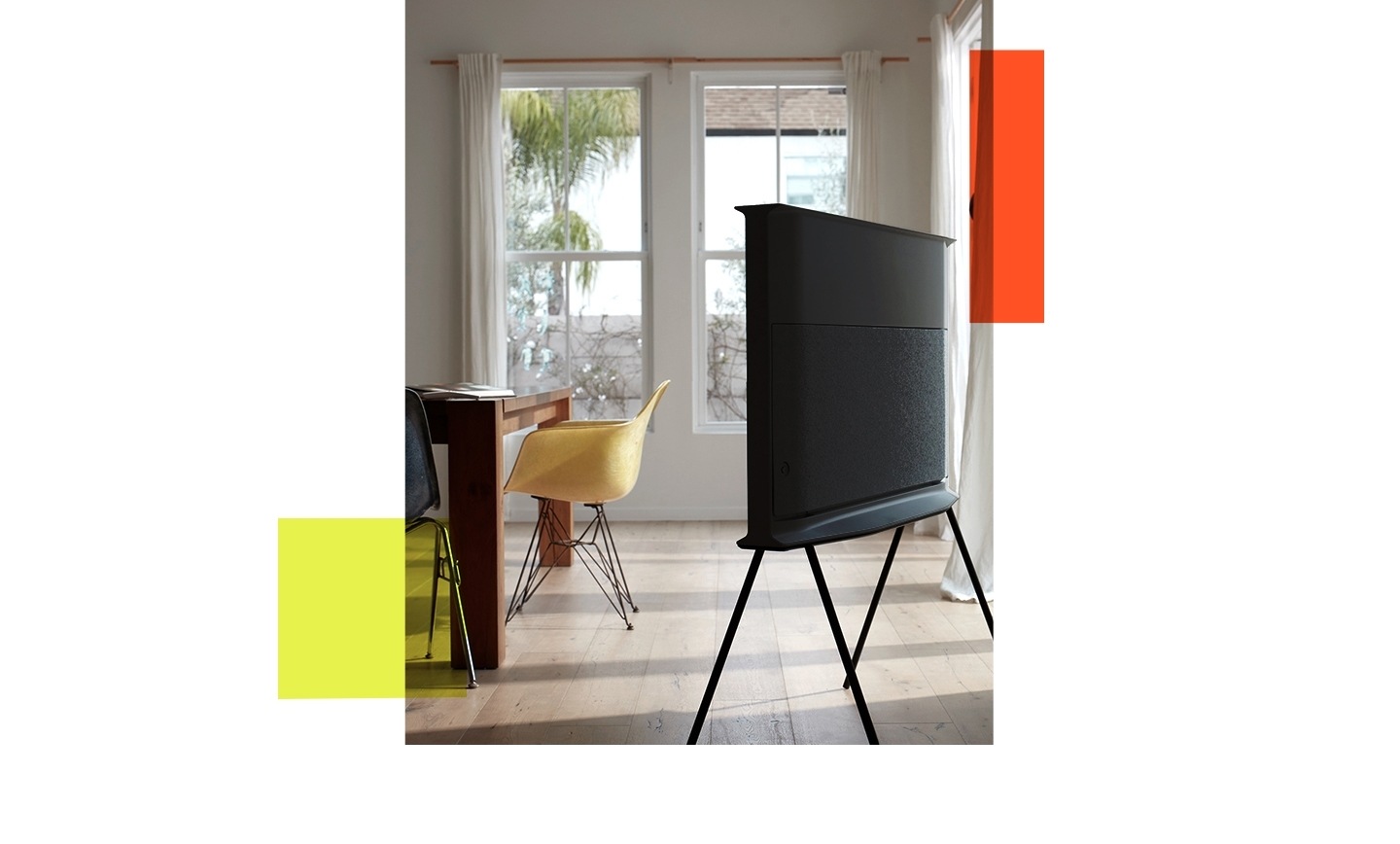 Turn your TV
into a digital
canvas
Ambient Mode
When you're not watching TV,
transform your black screen into a
work of art with The Serif
Ambient Mode - a collection of
decorative art, including two exclusive
patterns from the Bouroullec brothers palette.*
Dark Blue The Serif shows how the screen changes as time goes by. It begins with Fabric Ambient Mode in the colour light blue then navy, Light Grid in the colour white, Linear Dots Neutral, Fabric in the colour olive, and back to Fabric in light blue
*The 'Ambient Mode' background setting feature may vary depending on the environment where the TV is installed including, but not limited to, wall designs, patterns and/or colours.
Nature's beautiful inspiration
Specially created for The Serif by Ronan & Erwan
Bouroullec, the new Ambient Mode features two
patterns inspired by the beauty of the natural world
around us—a beautiful leaf and a textured fabric.
Adding elegance
to the icon
A new black metal floor stand of The Serif adds another level of sophistication to The Serif's iconic design TV. The stand blends naturally with the room environment and lets you easily position The Serif in your space.
"The Serif is another take to the world of TVs, it remains that its core competence is a natural adaption to contemporary interiors."
- Ronan & Erwan Bouroullec -

What's in the Box
Here are the accessories and components that come with The Serif and make it easy to install and operate.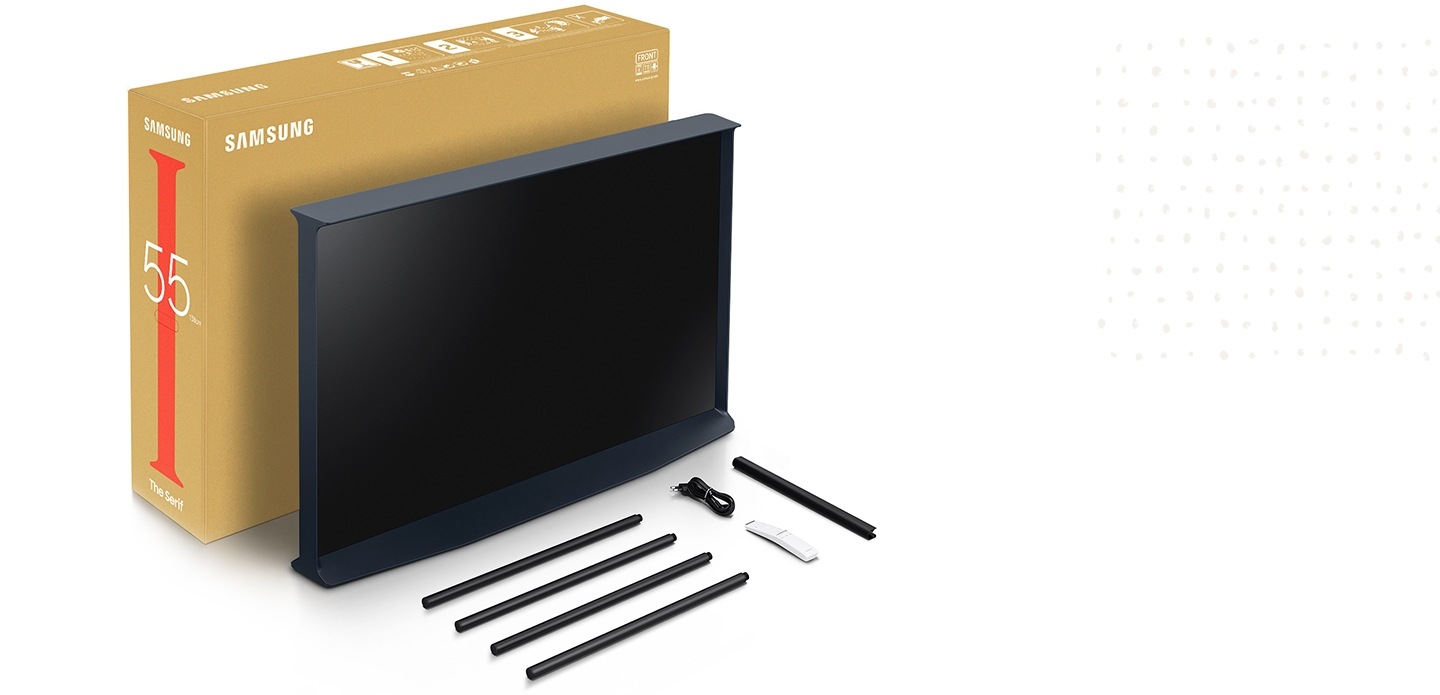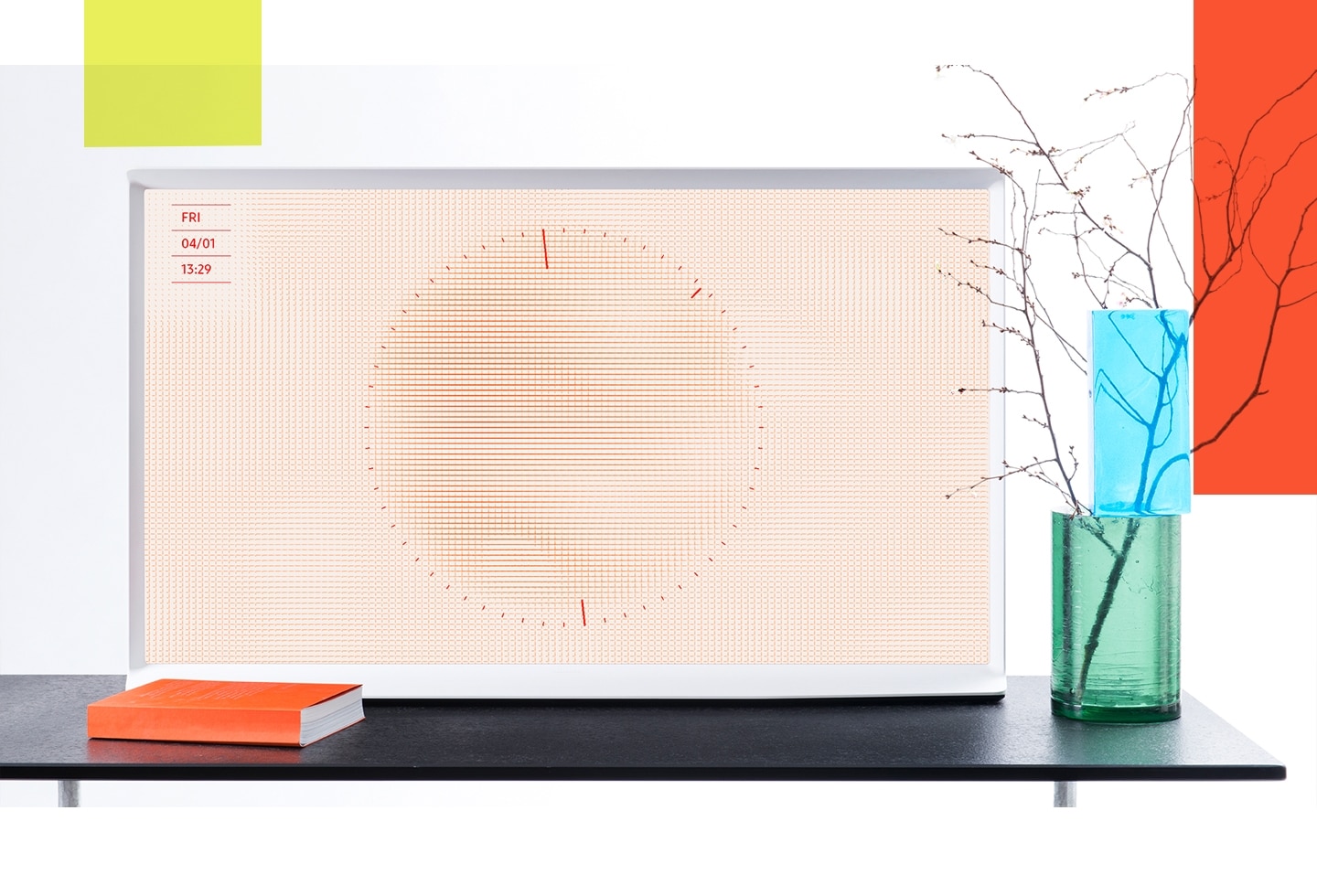 * Images are simulated and for illustration purposes only. The appearance, design and GUI(Graphic User Interface) specifications which is not affecting to product performance are subject to change without notice.
** iOS&non-galaxy Android devices need to download SmartThings App for ambient mode setting on mobile phone
*** For the Smart functions, compatible devices or phones required.