Reimagine a Better Planet
To ensure a green future, Samsung designs sustainable products from the core.
We believe in a better, greener tomorrow. In a planet where energy comes from clean resources and is used sparingly. Where technology and innovation are used to solve environmental problems, not add to them. Where we all join together to act against climate change.

All positive changes start with the determination to reimagine old ways. To do what's right for all despite the obstacles. We're reimagining environmental sustainability into everything we do. From product design to packaging. Energy-saving to recycling.

So, join us. We can do more together.
Starting today, let's all reimagine a better, greener planet.

Let's #ReimagineABetterPlanet
Discover Samsung's Small World
Use the power of your imagination to create a planet that awaits us.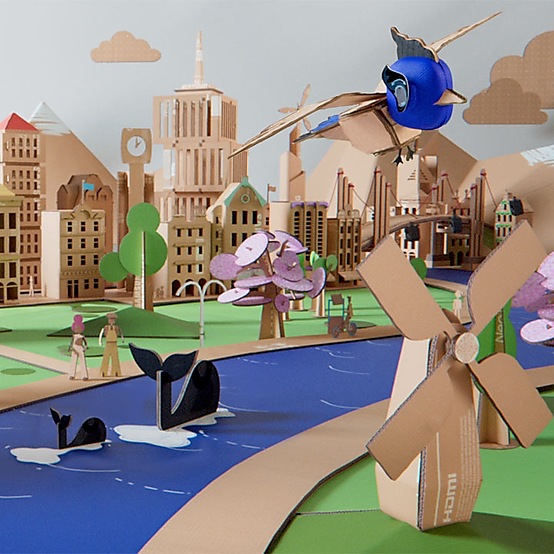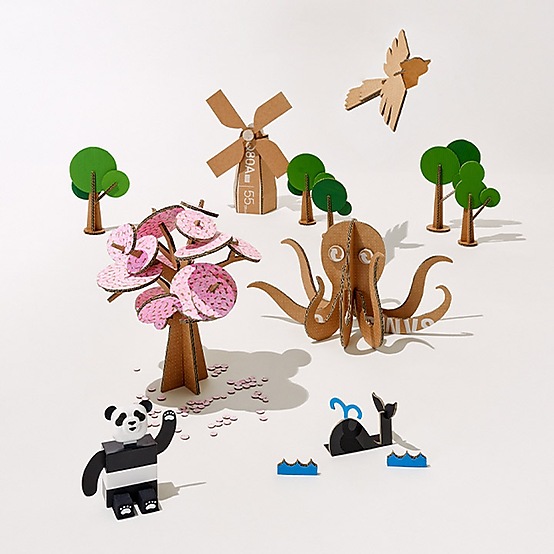 A cardboard city including buildings, mountains, cherry blossom trees, a river and a windmill is visible. Two whales are swimming in the river. A cardboard bird flies above the scene.
Making of Small World.
Playset made from packaging.
At Samsung, we look at the world differently. We never see endpoints. Instead we see continuity, evolution and endless new beginnings.

Take a product box. A box's life doesn't end when it's opened. In fact, its story is just beginning and, with a little thoughtfulness, we can give it new life and create a Small World where imagination can reside.

Whether it's in our packaging or our products, our greater purpose is to create sustainable solutions for the people of today and the planet of tomorrow.
#ReimagineABetterPlanet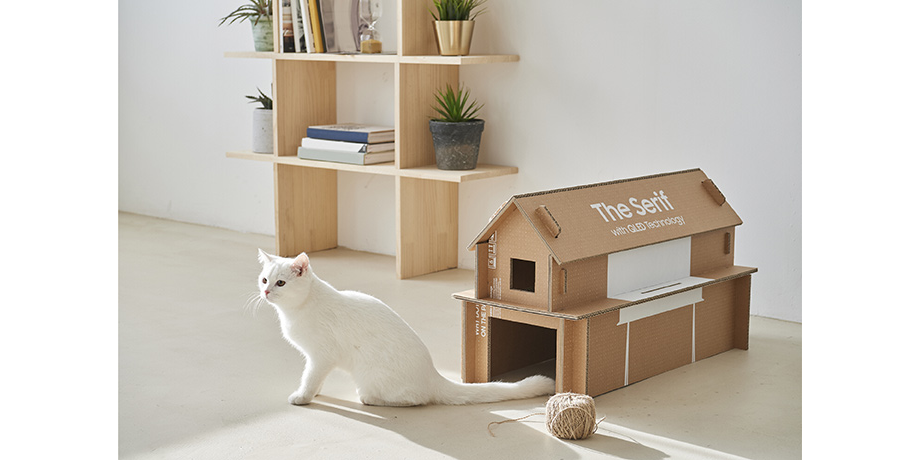 Reduce. Reuse. Recycle.
To further our pursuit in creating a sustainable environment, we are minimizing waste from our packaging. We are replacing packaging materials with sustainable materials such as paper instead of plastic and other disposable materials.

We've created Samsung Eco-packaging. Made from corrugated cardboard, these specially designed product boxes transform into other useful items- giving a second life to package waste.

And as we develop future product releases, we search for innovative eco-conscious materials for packaging, discover new ways to minimize materials used and advance our product development processes.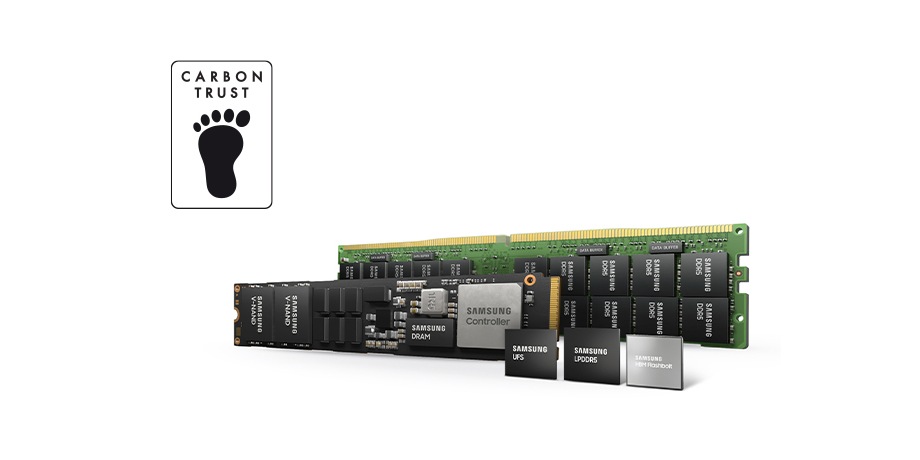 A healthier planet through smarter products
Greenpeace reported that 72% of the world's greenhouse emissions come from the energy sector. So, we're focused on creating eco-conscious products that combat the harmful effects of our ever-growing need to use electricity, process data and use memory.

Samsung energy-efficient memory chips conserve energy as they optimize performance. Made with power-reducing functionality, our chips deliver the fastest performance while minimizing power consumption.

Nine Samsung memory products have received Product Carbon Footprint (PCF) labels from Carbon Trust for their significant role in reducing climate impact and helping with the transition to a low-carbon economy.

And our rechargeable Solar Cell Remote, made from recycled plastic, can be charged through indoor or outdoor lighting or USB – helping prevent nearly 99 million AA batteries* becoming waste over the next seven years.

It's all just a small part of what we're doing to create a more sustainable world.

* Based on average annual battery consumption and sales estimation of Samsung TVs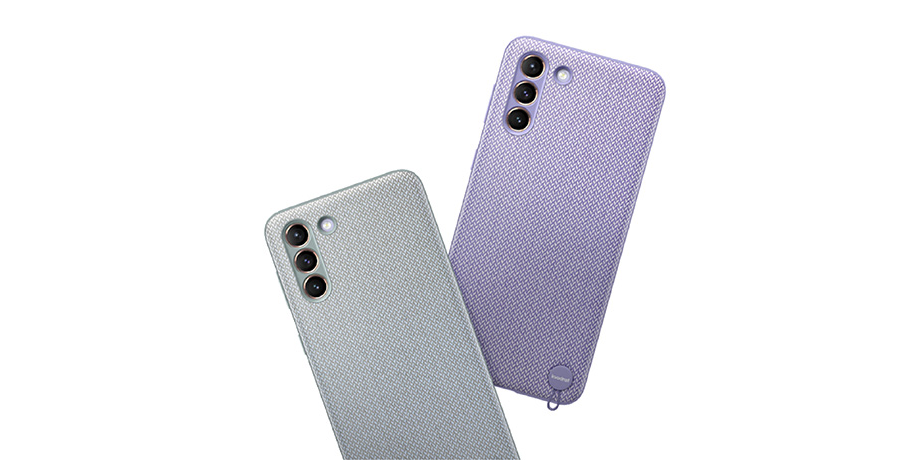 Building a circular economy
To use resources more efficiently, we are working to ensure that once a resource is used, it is recovered, recycled and reused.

Re+ Program, our e-waste collection program, collects end-of-life products then recycles them using an environmentally friendly method. We use recycled plastics in products ranging from refrigerators, washing machines, air conditioners, TVs, monitors, to mobile phone chargers. In addition, some 30,000 tons of recycled plastics, including Post Consumer Materials (PCM) plastics recycled from e-waste, were used in our product manufacturing every year from 2018 to 2020.

We've collaborated with premium textile brand Kvadrat to create high-quality mobile accessories that promote upcycling and sustainable production methods. Even our Samsung Galaxy Buds Pro are made using 20% recycled post-consumer materials*.


*This material is recycled by Lotte Chemical Corporation and has been validated by UL International Trade and Development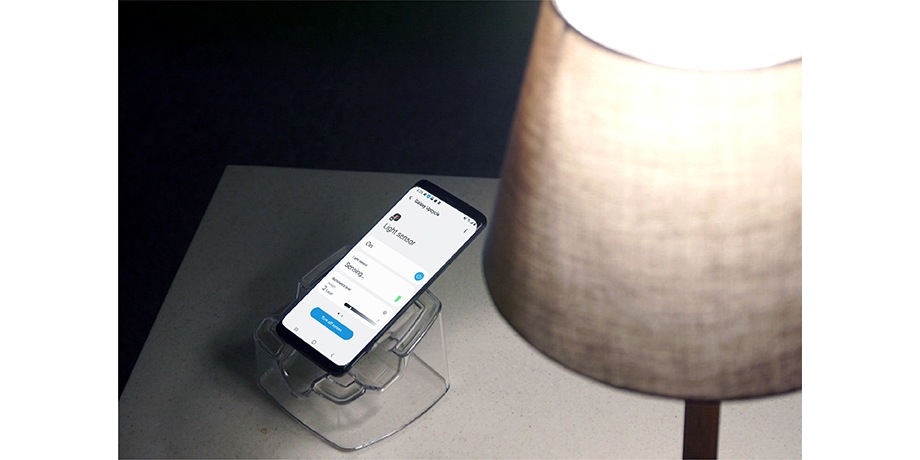 Teaching old products new tricks
Extending product life cycles is a significant part of broadening our eco-conscious footprint. Our Galaxy Upcycling at Home program* helps consumers repurpose their older Samsung Galaxy devices to create useful IoT tools. And our Bespoke refrigerators feature an adaptable, modular design that lets you update the look and function of your fridge as your lifestyle changes, rather than buy a whole new one.


* Galaxy Upcycling at Home - The beta service for Galaxy Upcycling at Home is available in the US, the UK and Korea. Availability may vary by carrier. Samsung Galaxy old device - Galaxy Upcycling at Home feature is available on all S, Note, and Z series released from 2018 (S9, Note9 or later) running Android 9 and above. More devices will be supported in the future. Software update - Software update can be done in SmartThings Labs, a feature within the SmartThings app

Integrating whole-home energy saving solutions
Take control of saving energy at home with SmartThings. SmartThings is compatible with thousands of smart products, giving you command over your devices and how much energy your home uses. The app gives detailed, up-to-the-minute information of your home's energy usage, allowing you to schedule start and stop times and even control them remotely.