News
[Photo] Samsung Hosts Silicon Valley 5G Summit to Rally Industry Innovation
Samsung strives toward the establishment of 5G ecosystem by sharing visions with industry leaders during the first Silicon Valley 5G Summit
In light of the approaching 5G era, Samsung Electronics hosted the Silicon Valley 5G Summit , the first event of its kind dedicated for the discussion of an open, end-to-end ecosystem for fifth generation wireless network deployments. The summit was held under the theme "Realizing 5G Through FWA and Beyond" at Samsung Research America in San Jose, U.S on October 19.

Bringing together government representatives mobile service providers, industry analysts and manufacturers, Samsung aimed to enable conversation and partnership-building to more efficiently catalyze the deployment of 5G Fixed Wireless Access (FWA). This technology is expected to help revolutionize all facets of human life in an age when people, objects and data systems are becoming increasingly connected.

In addition to a keynote program on 5G spectrum and government enablement led by Julius Knapp, Chief of the Federal Communications Commission Office of Engineering and Technology, the summit also addressed the current state, challenges and requirements in creating business opportunities for 5G technologies.

Industry experts such as academics and eco-partners defined the key technologies for creating an aligned 5G evolution path, helping shape the end-to-end ecosystem through testing, verifying and optimizing radio frequency performance using 5G frequencies above/sub 6GHz. Session speakers reiterated the need for the creation of a strong and sustainable ecosystem for successful 5G implementation.

The Silicon Valley 5G Summit, which successfully kick-started the conversation to explore ways to implement 5G FWA, is scheduled to become an annual event. Through efforts like these, Samsung will continue to remain dedicated to advancing the digital industry and accelerating the transformation of 5G from a vision to a reality.
The summit was held at Samsung Research America in San Jose. Silicon Valley was chosen for the location of the event because the area itself represents an ecosystem for high tech innovation and development where key players are creating an innovative digital society.
"The rapid advancement of today's mobile communications is astounding with ubiquitous access to information and immersive multimedia experiences," stated Yongje Kim, EVP of Samsung Research America, in the event's welcoming speech. "By enabling eco-partners across the industry to share their experiences and knowledge at today's summit, we wish to see progress towards a complete scene of 5G."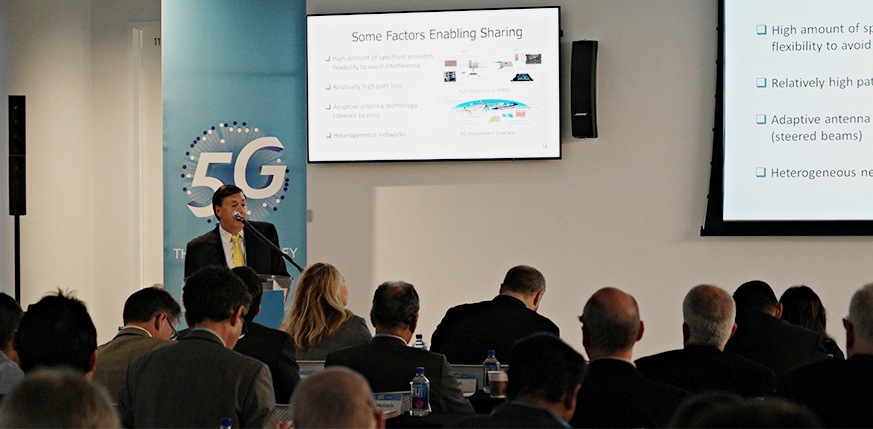 Julius Knapp, Chief of the Federal Communications Commission Office of Engineering and Technology, led the summit's keynote speech. He noted that the role of policy makers should be made to enable 5G services in the aspect of frequency assignment.
Representing a wide cross-section of interests and expertise, the Silicon Valley 5G Summit featured session speakers that addressed 5G pioneer opportunities and the expanding 5G ecosystem.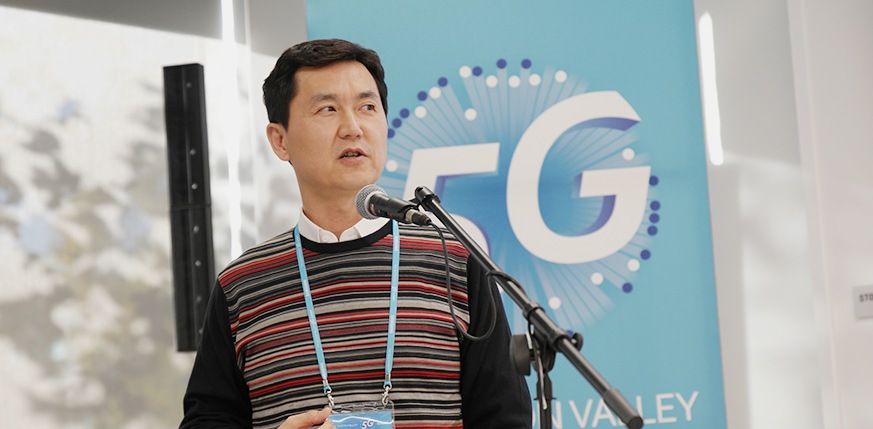 Paul Kyungwhoon Cheun, Executive Vice President, Head of the Next Generation Communications Business Team at Samsung Electronics, noted in the summit's closing comments, "The collective intelligence we have seen today is the result of interaction between various industry segments, and I am confident that this will act as a catalyst in transforming 5G from vision to reality."