RAN Planning & Optimization
Fast, Precise,
Efficient
Network
Planning Solutions
New and Advanced Network Planning
for 5G Networks
5G will essentially entail the introduction of new frequency spectrums and innovative technologies. For example, the mmWave spectrum
will be used for cellular communications. Massive MIMO, advanced radios developed with complex antenna technologies, and will provide
5G coverage in the below 6GHz spectrum. New 5G services, both mobile and fixed, will emerge. In order to effectively deploy such 5G networks and services, Samsung has developed its own CognitiV RAN Planning & Optmization (RPO) that utilize new and emerging technologies
like AI and ray-tracing to facilitate network and service launches. Real-life Environment Modeling with AI
Samsung's CognitiV RPO provides an AI-based real environment recognition and automatic 3D map reconstruction. CognitiV RPO takes into account even micro-scale objects such as trees and poles that traditional tools omit to provide exact analysis, especially for the mmWave spectrum since its signal propagation is significantly impacted by such objects. The planner leverages deep learning technologies, gathering satellite and street-side photographs to extract environmental details, including shapes of trees, surface material of buildings and heights of utility poles or street lamps. Ultimately, this aggregated information forms a 3D semantic map, "a map with meaning", which is unique to Samsung's solution.
Multi-Perspective 3D Full Ray Tracing and
Capacity Gain
Estimation
After the semantic map is created, the CognitiV RPO utilizes 3D ray-tracing to improve the prediction accuracy of mmWave propagation. All possible propagation paths from base stations to potential device locations are simulated and the ray-tracing simulator calculates signal losses from objects on the paths such as trees, building surfaces and utility poles or street lamps. Furthermore, CognitiV RPO provides special acceleration algorithms to increase analysis speed. What would normally take half day for conventional ray-tracing tools to process, Samsung's solution can process in just minutes.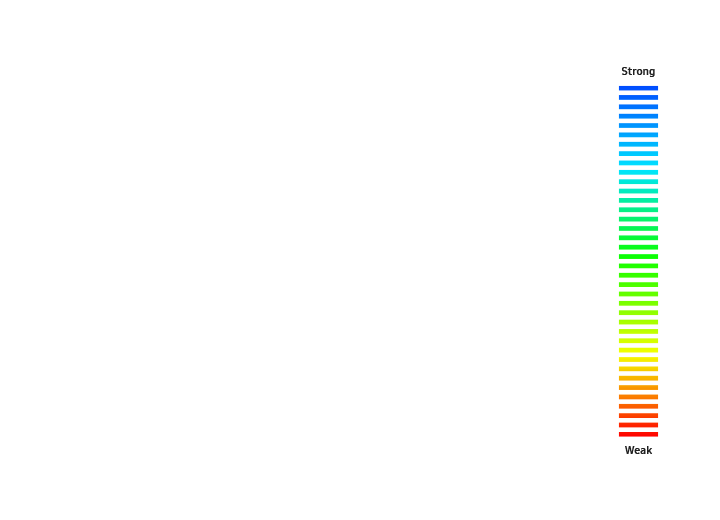 CognitiV RPO also predicts capacity gains attributed to Massive MIMO radio deployments in the below 6GHz spectrum.
It considers both user distribution of the deployment area and the expected capacity from candidate Massive MIMO sites.
Combining the two data sets together, the solution can calculate the expected performance gains of deploying Massive MIMOs instead of traditional radio units. The below shows a shot captured from Samsung's CognitiV RPO during operation.
Guaranteeing User Service Experience
Samsung's CognitiV RPO is also designed to be used after a 5G mmWave network is deployed. By accurately estimating coverage from base stations, the planner can inform the network operator of fixed wireless access (FWA) service availability in households. FWA service replaces the last mile fiber to homes with 5G and it is critical for operators who launch FWA services to provide clear information about service grade levels available for certain households. Samsung's solution provides such visibility remotely and removes the need for actual field measurements.
Continuous
Planning and

Optimization


on Cloud

The applications used in CognitiV RPO are deployed using Samsung's cloud service platform. Since all of the aggregated data are stored in the cloud server, they can be reused anytime for site deployment and base station parameter optimization (e.g., antenna tilt and transmit power optimization).
Related Insights
Paving the Way Towards Zero-touch Automtion: CognitiV Radio Planning Optimization
Drones, smartphones and AI optimize 5G network performance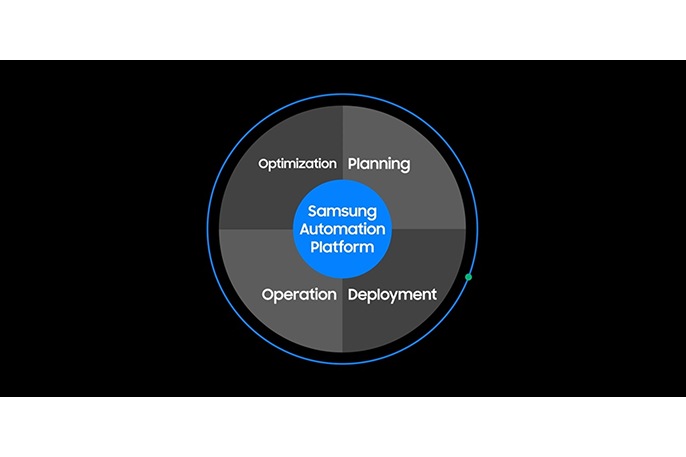 Paving the way towards zero-touch automation