Comprehensive user and service analytics for intelligent decision making
Users are increasingly incorporating their smart devices into more aspects of their lives. For many operators, this means a great increase in data and signalling traffic. For the users themselves, it means a greater expectation that networks perform consistently, even as users are on the move. The applications and services that a user depends on must be available and responsive, anytime and anywhere. This introduces new challenges for operators to boost the effectiveness of their network management capabilities, and is rapidly becoming a key differentiator between competing networks.
Samsung's CognitiV Analytics platform taps into elements throughout the network, as well as important radio performance information from user devices themselves in order to collect a vast amount of network-relevant data in real time. Built on a Hadoop-based Big Data platform, CognitiV Analytics has instant access to an array of data on a per-user and per-service basis, giving its Apache Hadoop-based Big Data Analytics engine the ability to detect potential network and service issues and facilitate and appropriate response.

CognitiV Analytics places particular emphasis on individual users' Quality of Experience (QoE), and can direct network elements to prioritize users experiencing sub-standard network performance in order to ensure a minimum network-wide QoE is met.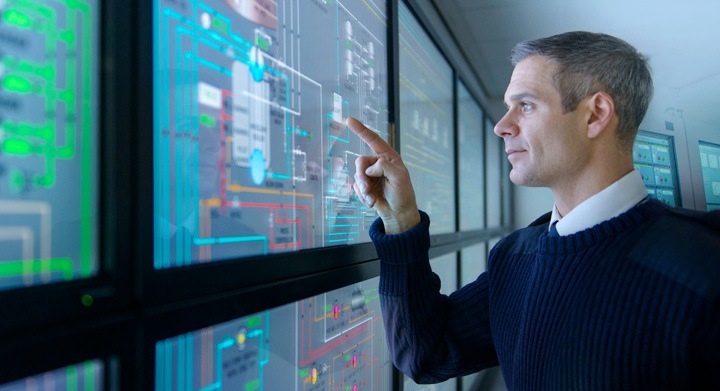 User-Centric Performance Analysis
Mobile networks have long focused on voice service Key Performance Indicators (KPIs) such as Mean Opinion Score (MOS) and others. In an era of data dominance, these KPIs are no longer sufficient to judge overall network performance. But with so many different kinds of data usage driven by thousands of different applications, each with its own unique set of network performance requirements, it can be intensely difficult for operators to adjust a network for maximum performance across all type of data usage. By analyzing key metrics for popular services such as video stalling and buffering time delay, network operators can pinpoint the root causes behind key customer pain points which are driving customer churn rates upwards. By analyzing user QoE on a per-service basis, and providing important Service Quality Management tools, Samsung's CognitiV Analytics helps operators stand apart from the competition in the eyes of subscribers.
Efficiency Improvements in Network Operations
Supported by powerful network and service analysis functionality, operators can gain critical insight into the performance of various network operations in a convenient and intuitively displayed manner. Taking advantage of the analytics algorithms designed to consider the unique environment and characteristics of each operator's network, operators can make sense of, and leverage, the enormous amount of big data generated from network elements, user devices, and service usage, in order to determine the root cause of poor user experience events and generate an appropriate and effective response. CognitiV Analytics can generate as much as a 45% reduction in time needed to detect and resolve network problems and a 75% reduction in overall drive testing requirements which configuring network elements.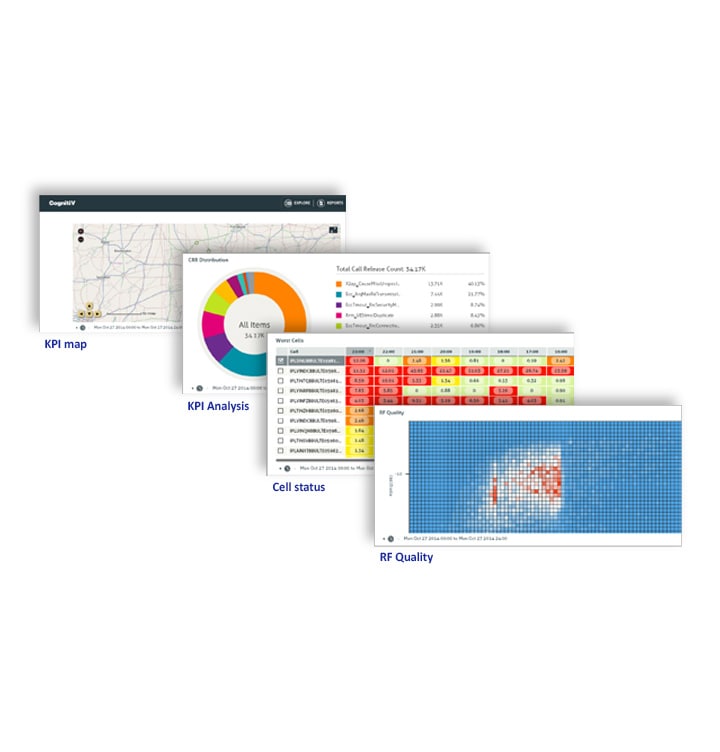 Inter-working w/Samsung's other solutions
CognitiV Analytics enjoys significant synergy when interworking with Samsung's innovative Smart LTE technologies. Samsung's award-winning Smart SON (Self-Optimizing Network) solution can take advantage of network condition data gathered and generated by CognitiV Analytics in order to further adjust and fine-tune network parameters such as antenna tile and transmission power. In doing so, Smart SON can amplify its own capabilities to optimize the network by additionally taking into consideration network performance requirements and usage patterns of individual services. This same data could simultaneously be fed to Samsung's Smart Cache to ensure that popular contents are more efficiently made available at data caches in the most relevant areas of the network. This enhances the operation of Smart Cache, maximizes the performance and efficiency of content delivery and improves the overall user Quality of Experience.